James' Third Blog
Winning this competition has been the gift that keeps on giving. In my garage, ticking itself cool after another tank draining thrash is a brand new 160bhp Yamaha. That's an awesome prize but just as much of a privilege is being able to share my opinion of it with you guys.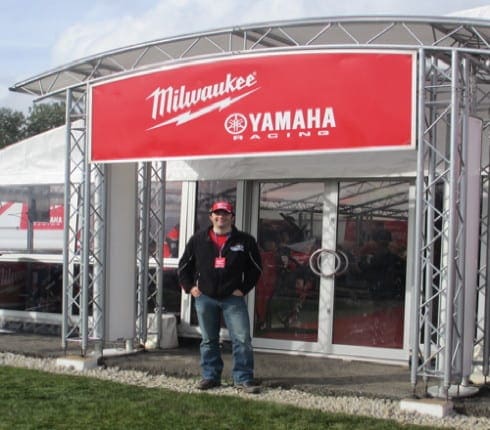 And it's quite a responsibility. Like most I read Fast Bike's because I love bikes, daydream endlessly about stocking my fantasy garage and their opinion influences my next purchase. So, I want to be as objective as I can about the R1; heap praise where it's due and be straight about any weaknesses.
I now appreciate how easy it could be to do a hatchet job and consign a bike to the metaphoric scrap heap. It's equally easy to heap such praise that other bikes don't get a look in. Luckily, bike journalists generally appear very objective.
Everything is relative. As bikers, we all have unique experience and differing perspectives. Luckily, the R1 is blisteringly quick whatever your reference point. Step off a 600 and it will blow you away. You can only really be critical when directly comparing it to other 'Superbikes' and that's when we look to our favourite monthly magazine.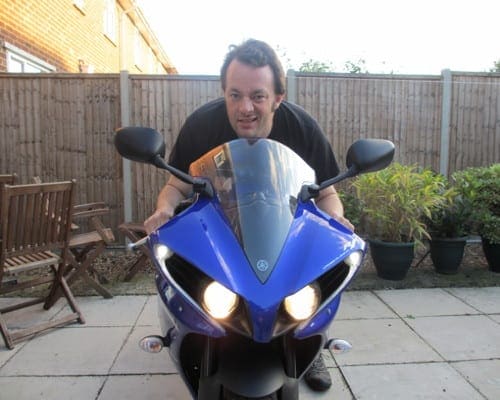 I think there are two main reasons people buy the R1; because it's a Yamaha and for the engine.
We motorcyclists are a loyal bunch. We often associate ourselves with one brand and stick with it regardless. And manufacturers work hard to create a particular image that keeps us hooked.
Now, I've never owned a Yamaha. I've had dalliances with each other Japanese manufacture and been a GSX-R die-hard. When I was a teenager in the 90's, I decided Yamaha's were tacky and old fashioned. This experience has certainly changed my opinion.
Move over Honda, there's a new kid in town. The R1 is superbly well built. The metallic paint is thick and lustrous, particularly on the wheels. Everything is solid and fits together nicely. The switchgear, Brembo master cylinder, adjustable footrests and finish on the forks all say quality.
Sportsbikes are not only about exhilaration but the prestige of ownership. Few of us ever tire of telling others how quick our bike is and that it's 'basically a race bike with lights'. Traction control, slipper clutch, radial brakes, switchable mapping and cross-plane crank all make the R1 easy to brag about.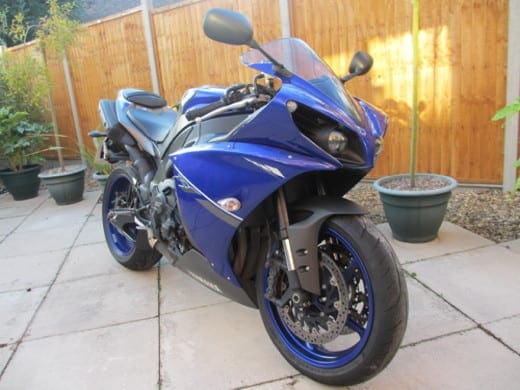 Which brings me to the engine. It's the reason I entered the competition and why many GSX-R, ZX or 'Blade pilots would seriously consider the R1. In a world of 'normal' inline fours it is a little bit of exotica for the masses. Whether it's an improvement is subjective. On one hand its lumpy low down and everything happens later than my GSX-R K6. On the other, it loves revving hard, sounds unique and makes you feel ever so slightly like Messrs Lorenzo, Rossi, Crutchlow and Smith!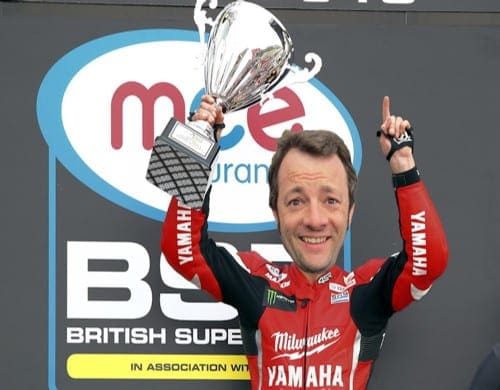 With MotoGP adopting four-strokes a decade ago it took time for manufacturers to realise replicating their finest prototypes might result in sales. Whether you're a Yamaha devotee or promiscuous buyer, the R1 offers something a little different without the questionable quality or gaping floors that are so often its bedfellow.
James

Enjoy more Fast Bikes reading in the monthly magazine.
Click here
to subscribe.