The latest issue of Fast Bikes Magazine is in the shops – rejoice! Issue 282 – December 2013 – is absolutely rammed full of great new bikes, great old bikes, great racing, great features, great girls – the lot! So while you are waiting for the MotoGP grid to form up at Valencia, make sure you have your issue to hand to make it a perfect weekend. Digital editions will be out on 12th November, so form an orderly virtual queue now!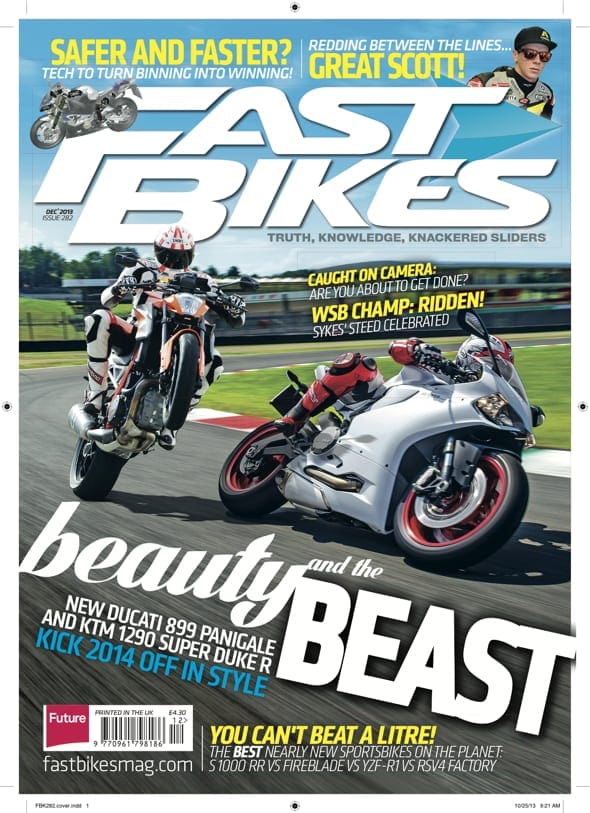 Check out the cover! We got our hands on the Ducati 899 Panigale and KTM 1290 Super Duke R for the first time – and both bikes are amazing. But in many ways they aren't what you expect them to be. They are both enormously interesting machines, and the work behind them is incredible. And we've got the story on the lot!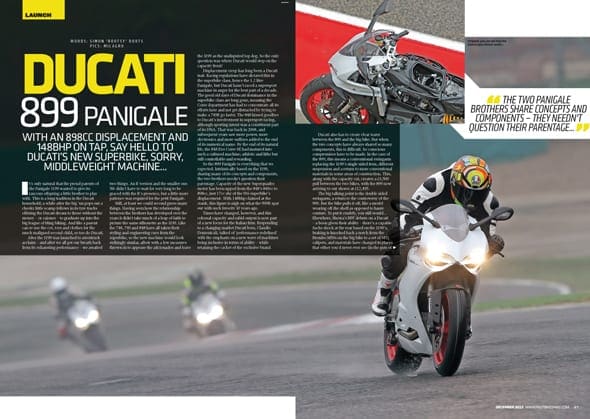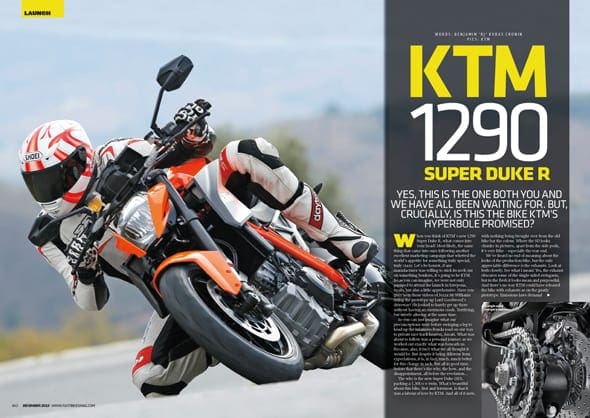 We also get to try out the new Aprilia Tuono V4R with its fandango new ABS system as well as other tweaks, and we get to try the new Yamaha MT-09 for the first time on British soil. Both didn't disappoint.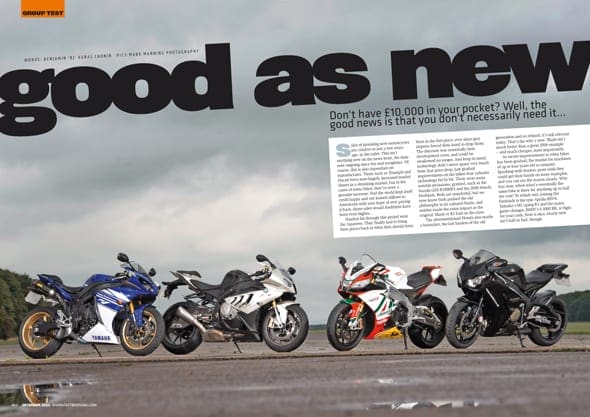 Our core test revolves around the busiest market in biking – nearly new sportsbikes. Dealers can't get enough of these machines, and they are literally flying out of the door. But which one should you choose. There are plenty of contenders, so make sure you end up with the best one your money can buy.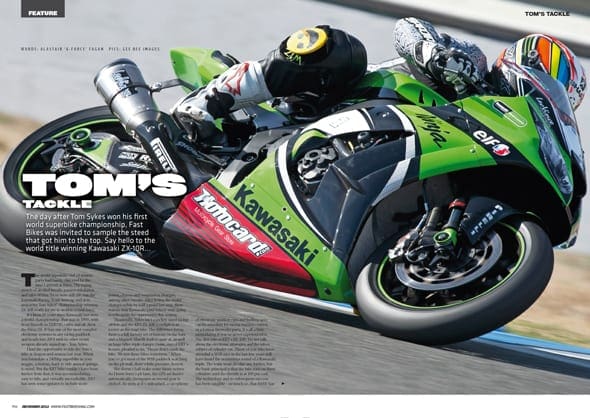 Alastair gets a rare ride on Tom Sykes' world championship winning Kawasaki ZX-10R the day after The Grinner took his title. It's a proper piece of kit, brimming with mysterious tech, and this is the story behind what goes into building the best. And talking of tech, we investigate where we are with technology – and where it's all going to end up. Will we get an uncrashable bike?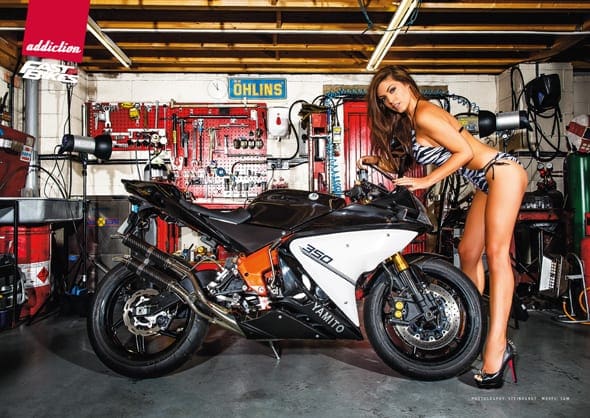 We also get a legal position on what in-car cameras can catch – are you about to get nicked by some vigilante with a Go-Pro? Plus we round up the best in new bikes, put the original 2001 Suzuki GSX-R1000 under the used microscope, check out what should be under the Christmas tree this year in our products pages, give you plenty to mull over in our masterclasses, have another great month on the longterm fleet and check out the best in Tracks and Travel.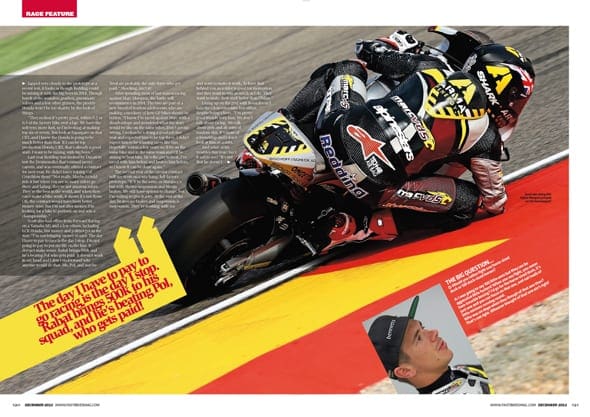 Then to top it all off, we get some quality time with Scott Redding, the most interesting man in the MotoGP paddock. So forget your bland chats elsewhere, Scott dishes out the dirt with us and it makes for a staggering interview! What with our race columns and all the other great content, that's it – we're done! It's a fantastic issue, so try an avoid three points while rushing to the shops to get your copy! 

Enjoy more Fast Bikes reading in the monthly magazine.
Click here
to subscribe.