Summer Sundays: hours of bike racing on the telly, followed by a good thrash on your bike, before cremating something on the barbeque. Sadly, now a fading memory, as the rain hits the window, the sun sets before 4pm and we contemplate the thermal benefits of two pairs of socks. But it's been a great year of racing with worthy champions in every class. For me, the season has been topped off by having a brand-new R1 to daydream aboard once the chequered flag is waved on each Sunday's fun.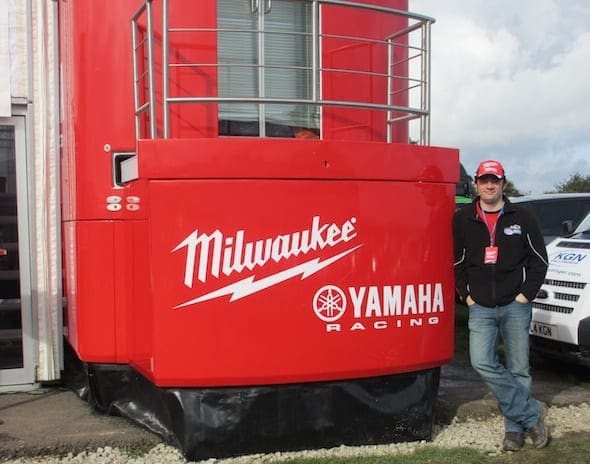 The BSB season ended a few weeks ago with Alex Lowes narrowly beating Shakey Byrne. My wife and I were very lucky to attend as guests of the Milwaukee Yamaha team. For the forty thousand at Brands Hatch and thousands more watching at home, the overriding memory is probably rain. And boy did it throw it down. Still, nothing could dampen the electric atmosphere, especially when both title fighters crashed leaving everything up to the last race of the season.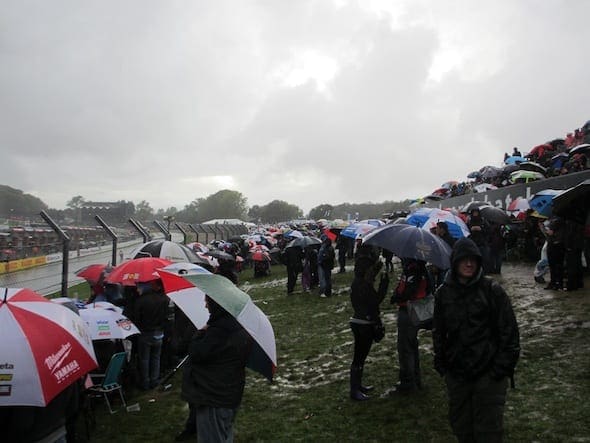 The Milwaukee Yamaha team doubled their hospitality area for the final round and it was buzzing with VIPs, brolly girls, mechanics and fans alike. Whilst my wife was most impressed by James Ellison (apparently he's a bit 'dishy') I was more excited by being feet away from the Cat from Red Dwarf! We arrived as 'Meet the Rider' interviews began. James Ellison eloquently explained how his season had gone, disappointed that he did not ultimately challenge for the title. Few would argue the class he demonstrated with 9 podiums and 3 wins.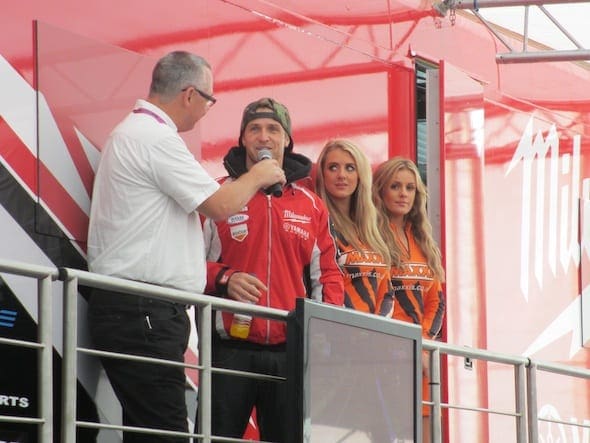 Tommy Bridewell's season has been a rollercoaster, leaving his first team because of poor reliability, joining another and finishing on the podium, before riding the Milwaukee Yamaha at the last three rounds. Obviously not as comfortable in the spotlight as Ellison, he certainly convinced those watching of his drive to succeed aboard the R1.
We now know that Ellison is leaving Yamaha for 2014. Bridewell is staying and being joined by Josh Brookes. On top class equipment, I have little doubt both riders will be in the top six. Regardless of the fading 'Bad-Boy Brookes' reputation, Josh would be a deserving champion and Bridewell appears on the verge of great things. Team boss Shaun Muir announced that he is planning a second R1 equipped team. Ian Hutchinson returns for Yamaha on the roads and, judging by how good a road bike the R1 is, a fully fit Hutchy might just bag a TT statuette or two.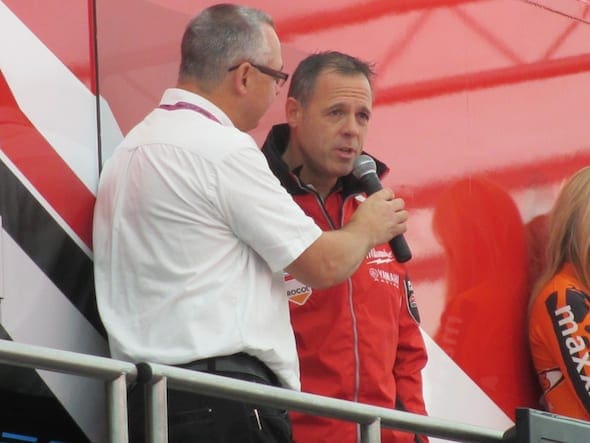 As you might expect, the food and drink was excellent. As much beer and wine as those not driving/riding could consume, full English breakfast, welcome hot dinner, beautiful cakes and endless cheese and biscuits. It's a hard life being a VIP. Despite (or maybe because of) the rain, the racing was excellent. Stood by the start line, wired with anticipation, we could only imagine the nerves Lowes and Shakey felt as the lights went out for the last time. Understandably, Josh Brookes superb triple of wins was a little overshadowed and both Yamaha's finished top five.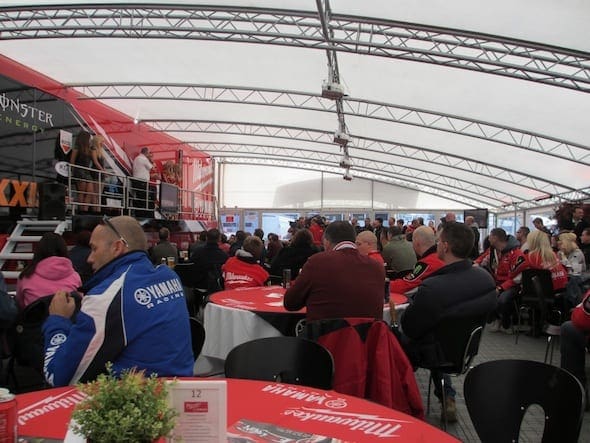 It's now a dark, dank autumn evening. World Superbike and MotoGP have also ended and apart from the excitement of who's signed with whom, we have to wait for spring. At least I have a heated garage and the loan of a beautiful R1 to sit on and day dream!

Enjoy more Fast Bikes reading in the monthly magazine.
Click here
to subscribe.