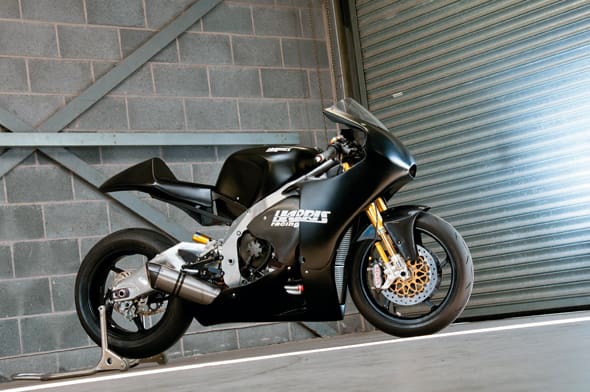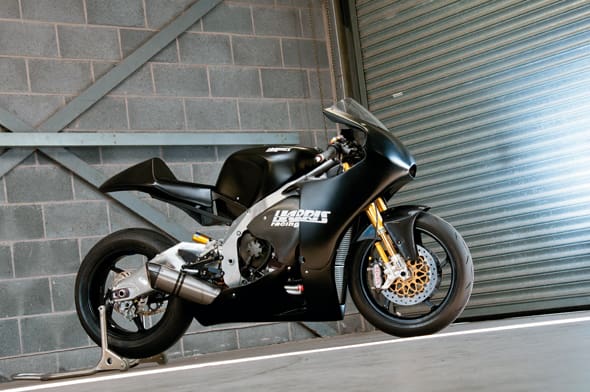 Although Suter and Kalex are running the Moto2 show, there are still a number of chassis manufacturers capable of winning. During the class' inaugural first year, the bookies were having a ball. Realistically, any of 30 riders could have won a race, and the guy who won the previous round was usually mincing around mid-pack. Dunlop wasn't sure about tyres, chassis manufacturers weren't sure on chassis direction, and the GP racers weren't sure on riding four-strokes. It was a captivating set of circumstances.
Can you remember who bagged pole position at Le Mans in 2010? Kenny Noyes on the British-built Harris bike. This Moto2 steed is an original testing mule, set-up and eventually raced by CRT champion, Aleix Espargaro. Asparagus raced the bike in the Spanish CEV Moto2 class and blitzed the opposition. This exact bike laid the foundations for Harris' return to GP racing in Moto2, and we were lucky enough to blag a spin on the old girl.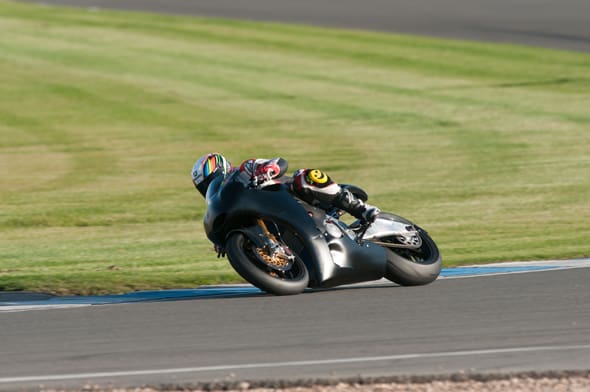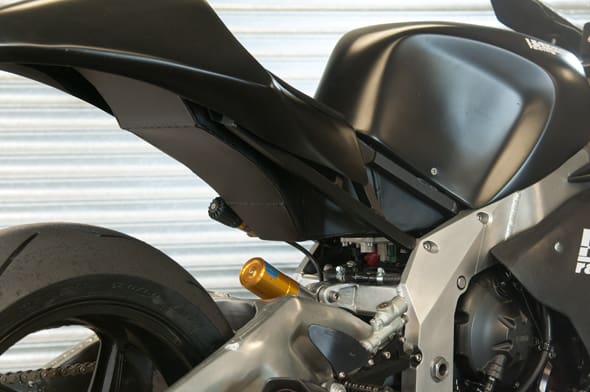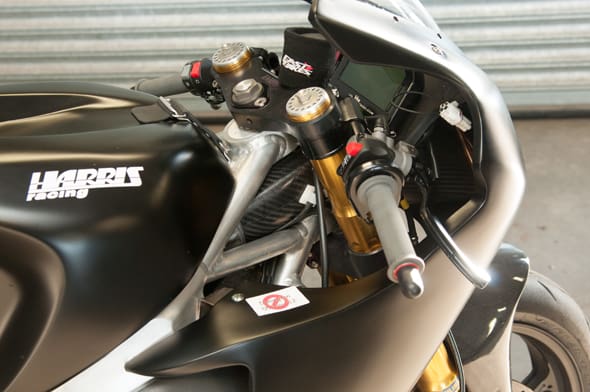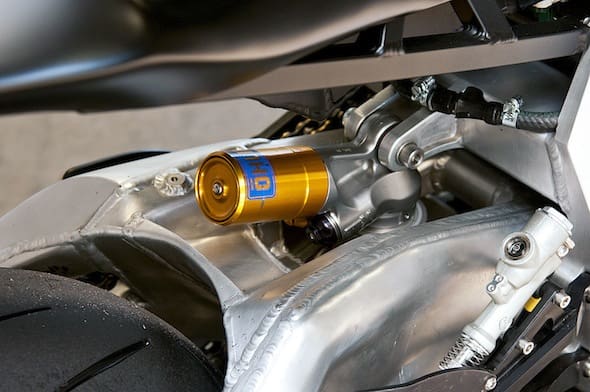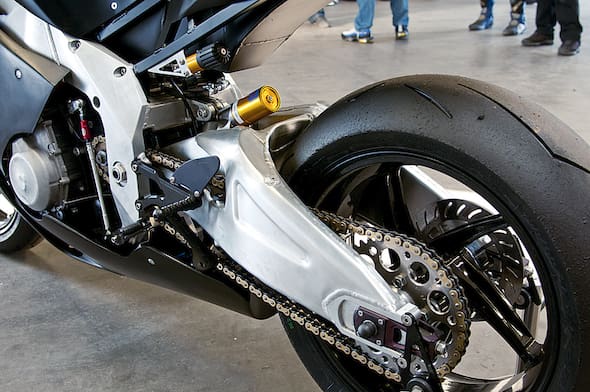 OTHER BITS
A massive oversized Bora radiator keeps the engine cool, designed for GP racing in foreign climes. An HM dash displays everything you need to know. It seems the only thing that's non-adjustable on the Harris bike is the seat foam. Screwdrivers, compression and rebound aside, the swingarm pivot, head angle and offset can be adjusted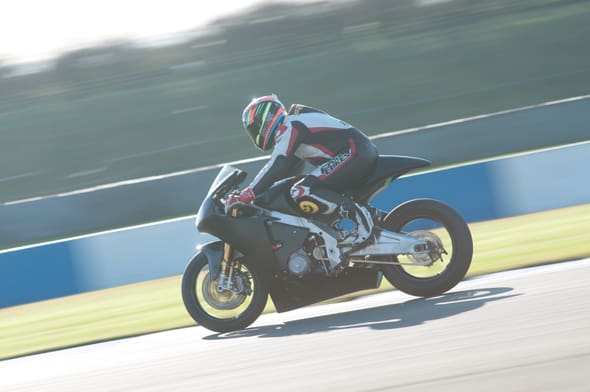 It was easier to ride than a Kiddimoto, falling into corners without the friskiness or edgy attitude. Every angle of lean is controllable. Nothing I've ever ridden boasts the metronomic consistency, gliding from apex to apex with consummate ease and using every inch of the circuit. The Harris Moto2 is an ignorant, selfish bastard, which makes it seamless from braking, through to apex and corner exit. The formula for riding the Harris bike is simple; wait until you see God, brake later than late and trail the stoppers deep into the bend. The unfathomable clinical precision of the front end allows piss-taking levels of commitment and trail-braking. The balance and the way in which the two ends work in unconditional synchronisation means the bike is perfectly poised.
The Harris Moto2 is indisputably the best bike I've ridden.
Article continues below...
Advert
Article continues below...
Advert

Enjoy more Fast Bikes reading in the monthly magazine.
Click here
to subscribe.