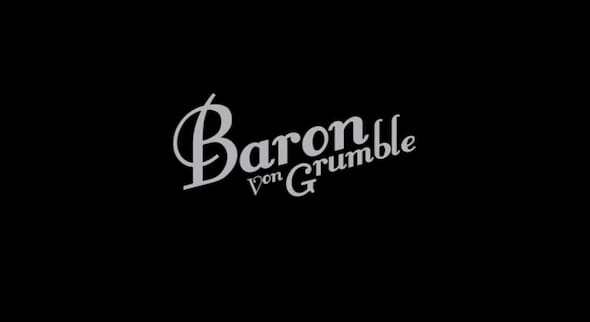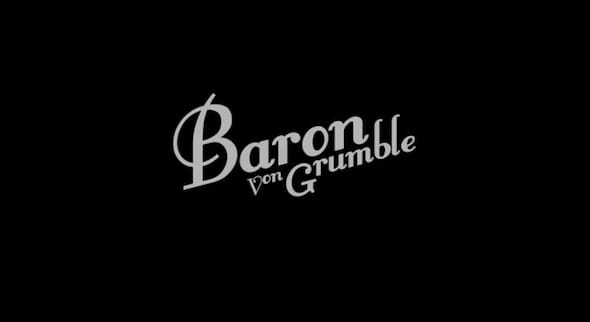 It was dark, murky autumnal evening. There I was, having a tab outside my back door, when a mangy-looking pigeon flapped its decrepit wings and dropped a scrappy piece of paper that plummeted to the ground beneath my feet. On this bit of paper was an encrypted message. The pigeon flew off.
After much investigation, we deciphered the message. I had to make my way to a phone box in some skanky suburbs of Bristol that night, making sure I wasn't followed. I waited. And waited. Then the phone rang.
I instantly recognised the voice. He sounded like that bloke off of Peep Show. Yep, it was Baron Von Grumble, who offered us an exclusive interview – very much like Piers Morgan's life stories but, hopefully, without the contrived tears.
For those of you who aren't au fait with BVG, he's nothing short of an internet phenomenon. With 55,000 subscribers and bragging 3 and a half million views, BVG's motorcycle vlogging channel is smashing YouTube to pieces.
I rarely LOL. You know, actually physically laugh out loud. That's reserved for The Tuesday Club podcast (an Arsenal podcast fronted by Alan Davies and guests) but BVG's videos are hilarious. The sort of relaxed, natural, effortless hilarious that's über exceptional.
His voice is a captivating one, luring you into the videos that are, essentially, a bloke on a bike talking bollocks. But it's fu**ing funny/definitive bollocks, and made even more alluring by his complete anonymity and choice of topics. His face has never been made public, hence the weird carrier pigeon shit.
Watch 'Alcohol Induced Knobchat' as a blinding example of his work: riding to work on a sportsbike, dissecting London traffic with an onboard camera mounted to his helmet, chatting about cocks and putting the world to rights. And there's the time BVG took his GSX-R1000 green laning – a must-see.
This is just a brief teaser snippet from the full interview. Think of this as the starter. You'll get the main course and the apple von crumble in the magazine very soon.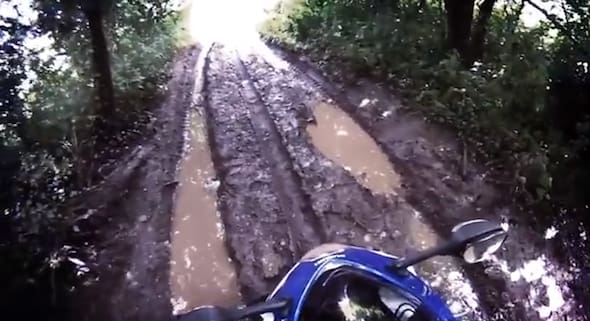 On how it started…
"I've actually only been riding since 2008, I had a bad car accident that year. I broke my ankle and bones in my foot in the accident and couldn't push the clutch pedal down in a car, but I could sit on a bike. That's what started me riding daily, and how I got to love it. The first vid I put up was January 2012, almost two years ago.  I'm just passionate about motorcycles and like anything to do with them. It was a hobby for me, and still is."
On taking the GSX-R green-laning…
"That was honestly a genuine mistake. It was genuinely a very scary moment. The things you didn't see on camera was me having to check my phone for signal"
On riding sportsbikes…
"I'm a bit of a tart, and like to have nice things and a sportsbike is one of the best commuters you can get in a way. I managed to get 180 miles to a tank on the GSXR, because you're riding at 4/5000 revs not caning it. It's actually quite an economic thing to ride. And you get some amazing looks pulling up to lights on an S 1000 RR"
On the fuzz…
"I've never had any trouble with the police or anything. I think there's a big difference between me and someone who goes out on a Sunday on a Z1000, puts a camera on, pulls wheelies down the motorway at 140mph to show off. It's not like I'm doing anything provocatively dangerous."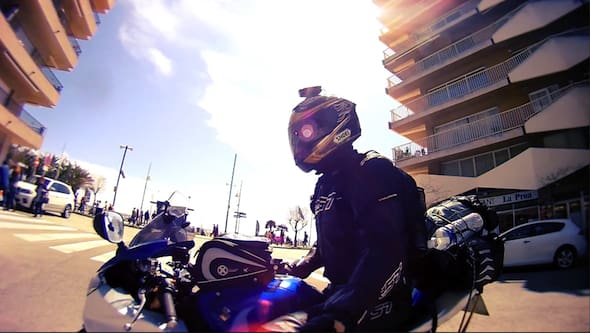 On trolls…
"I've had some horrible comments on some videos, people that just take an instant dislike to me. I've had people say, 'if I see you on the road, I'm gonna hit you with my car' or 'I'll reserve over you and make sure you're dead.' I'm used to it now."
On keeping anonymity…
"Anonymity is getting harder and harder. The only reason the anonymity exists is because it makes it more mysterious and exciting to watch. I can assure everyone I'm just a normal bloke who rides a bike."
On getting dirty…
"I've got a little WR250 two stroke, which is the most terrifying bike I own. I can't ride it. I'm not good enough. I find doing 30mph on the WR scarier than 140mph round the Parabolica at Monza"
On the future…
"I don't have any plans is the most honest answer. My philosophy is: if cool stuff is going to happen, it's going to happen. It's not like I'm committed to putting up a video a week. It's a ride, I don't know when it's going to end and I don't know where it's going to go, but I'm looking forward to finding out."
Baron Von Grumble, we salute you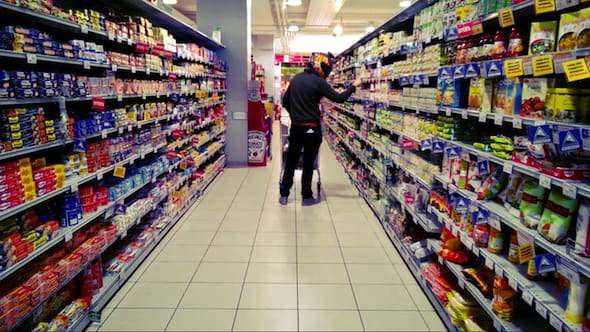 Enjoy more Fast Bikes reading in the monthly magazine.
Click here
to subscribe.