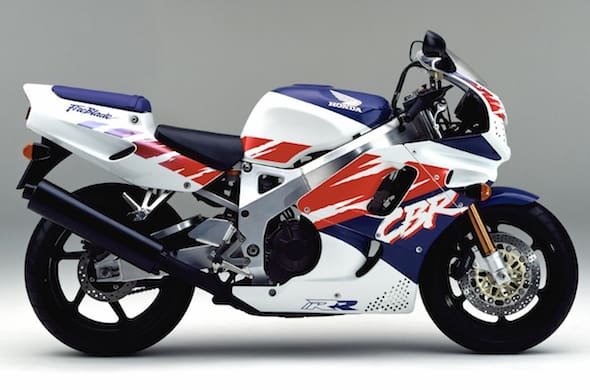 22 years after its inception, the Fireblade is getting another dusting from Honda, although not the full-on RCV, HRC-smothering we were all hoping for. Its launch is in Qatar at the Doha circuit this weekend and we'll be testing the SP version: Öhlins suspension, Brembo brakes and a blueprinted engine separate the SP from the standard model, among other revisions.
Father, or rather Grandfather of the 'Blade, Tadao Baba, was responsible for the original '92 project. "Original concept was to make bike that nobody else has made. In the '90s, most sportsbikes have big power and high speeds, but have no handling and very heavy. Our aim was to make big power and have light weight but still be able to manage motorcycle, so we try not to compromise. Nobody ask for 900cc, but we make our own market. We look at what people do and then we do it differently." They certainly caused a stir as nobody (even experienced journos) was quite ready for the Blade's groundbreaking attitude.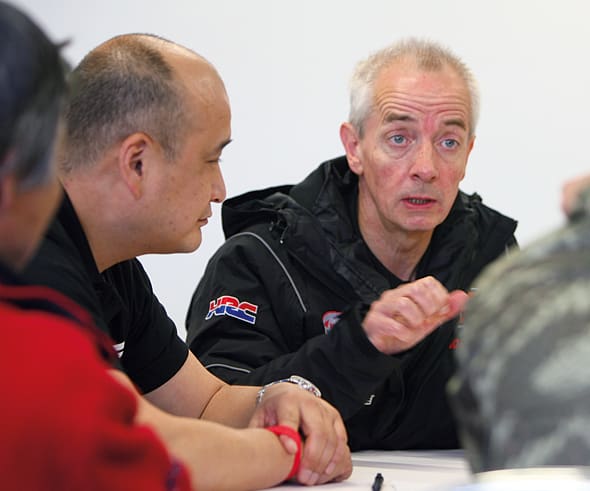 Dave Hancock, who is now head of business development for Honda Europe, was the development rider from the very beginning of testing, way back in 1989. "Once we became aware of the public's views, we decided to calm things down and make the 'Blade more user-friendly. It's kind of weird, because when we made it more bland, we doubled the sales, but that's what Honda are good at: making a fast bike seem slow. Suzuki and Kawasaki do the opposite."
That statement couldn't be truer for Blades since the mid-'90s. Nothing could match the Honda until 1998, when Yamaha released the R1. Up until 2008, the Hondas were a bit lacklustre compared to other Japanese litre bikes – maybe a bit too user-friendly.
"I used to hate coming in after testing the bikes in previous years. I'd get off the bike, have a debrief with the boys and kept telling them that the Suzuki is a better and faster bike. We've done that for years now, about six or seven, but we're just dead honest and say it how it is", said Hancock.
It's not just us who share the opinion. Baba had recently retired from the big H, when the 2004 'Blade was released. "I was freelance journalist in Japan and I have the chance to ride the '04 bike. I did not like too much! It had power, but weight was very heavy, and it had lost all fun factor. Not as exciting as the Kawasaki!"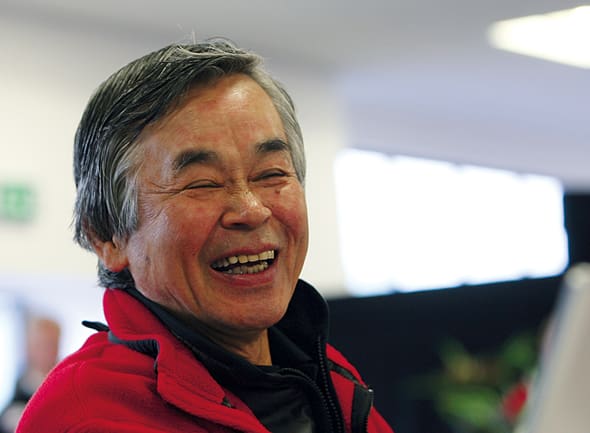 For 2008, a man by the name of Kyoichi Yoshii had the unenviable task of correcting the last decade of Fireblade history. He was also heavily involved with the RCV MotoGP project.
"We wanted to use a similar concept to that of the original 'Blade," Yoshii explains. "2008 was the first time we compare bikes directly from '92 and '08, so we push for the best power-to-weight ratio. For 2008, we knew that we had to make just as big a jump as we did in 1992. Safety was a thing to remember too. We never forget what we sell to customers.
"We always work closely with HRC. We decide on final design and then forward it to them so they can start work too. It's not a main aim, but we have constant feedback from HRC.
"But obviously, it's a road bike and that comes first. That has always been the same. We work on a ratio of about 60% road, to 40% track. We always want to build a bike with maximum power and maximum controllability, but we have to consider public safety. We could build crazy bike, but it would be too dangerous for roads.
"An Audi R8 has unbelievable power and cars are going that way. But for us, we only have small contact for rear tyre and it makes for difficulties, so instead we have to work on efficiency and manoeuvrability. Plus, we have to leave room for development for future."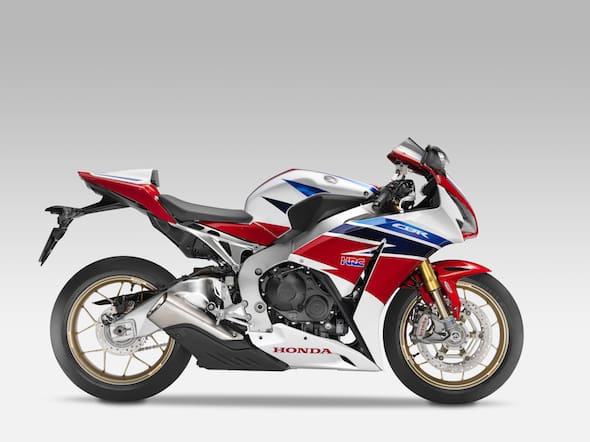 2014 Honda Fireblade SP
The SP's motor has received some cylinder head updates: the inlet and exhaust ports have been reshaped, while the chambers have been gas-flowed. The valve seats have been revised and the intake funnels have a slash-cut design. The big difference for the SP is the blueprinted motor, with each batch of pistons and rods getting handpicked. The exhaust diameter has been decreased at the headers (down to 35mm from 38mm) and there's a new connecting pipe between cylinders two and three. Honda's Fuel Injection system (PGM-DSFI) has been remapped to match the engine work, and Honda claim 4bhp for their troubles.
The major chassis updates come in gold. Öhlins NIX30 fork and TTX36 shock should add some quality, and are specifically damped/sprung for the SP. The SP's die-cast aluminium twin-spar frame has been tweaked for rigidity balance around the shock mount to give more flex and feel, and to improve traction. The Öhlins fork has an outer diameter of 55mm (1mm more than the Showa unit) so a new yoke is used, made from steel rather than aluminum. Rake is set at 23° 30' with trail of 96mm and wheelbase of 1410mm. Kerb weight is 199kg with front/rear weight distribution of 52.7/47.3.
Like the standard 'Blade, the SP's riding position has been altered: pegs are set 10mm back and the handlebars are wider, lower by 1° and further forward by 5°.  As the SP has no pillion seat, a new subframe is used and the rider's seat is firmer. Pirelli Supercorsa SPs supply the end grip.
Although the changes don't add up to much on paper, they're bound to mean more in realtime. But there's still no traction control or V4 motor – I'll be asking the Honda engineers if and when we'll see such luxuries. Check back for more updates and first ride impressions from Qatar over the weekend.

Enjoy more Fast Bikes reading in the monthly magazine.
Click here
to subscribe.