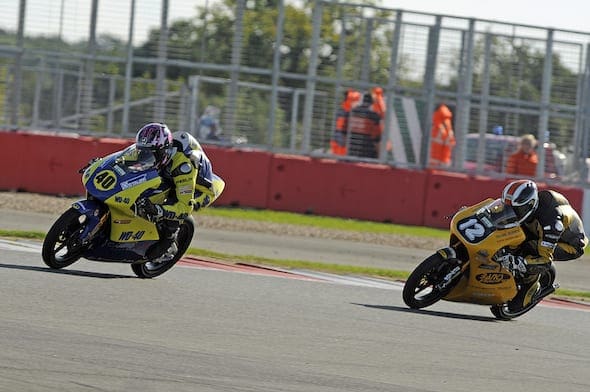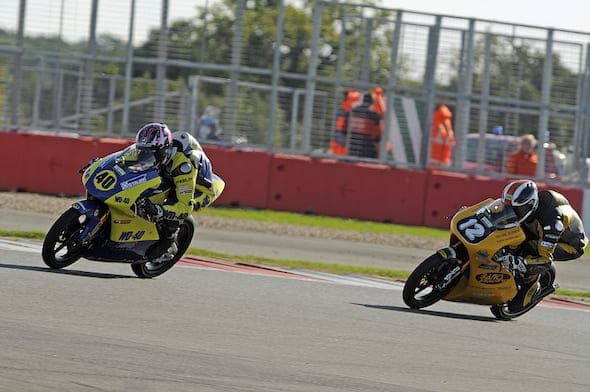 We received a press release the other day, detailing the plea for sponsorship from a reigning British champion. Joe Francis, 2013 British Moto3 champ, has won every championship he's ever entered but the 16 year old is lacking financial support required for a ride in the CEV Spanish series. Things are that desperate, his parents are contemplating selling the family home.
This, unfortunately, is nothing new and it's fair to say racing has become an expensive hobby. Gone are the glory days funded by tobacco sponsorship and riders wiping their arses with £50 notes. Even blue-chip companies are withdrawing big-buck backing and looking for exposure elsewhere. And the plight is made harder by the fact that making a living from racing is becoming extremely rare, unless you reach the upper echelons of the sport. It's almost criminal that talented racers have to bring upwards of £50,000 to ride, and a World Supersport rider sent me a text yesterday asking if I had any old boots I can give him!
The British Superbike championship is a slick business nowadays, with main and associate sponsors pumping millions of pounds into the series. Although there's no longer prize money in BSB, organisers have relinquished entry fees for the superbike riders/teams. The thing we can't comprehend is the amount of support class racers who claim professional status, when all they're doing is, essentially, travelling to the circuits, eating free food and training during the week, and prolonging an entrance into the real world.
World Superbike is the only series that dishes out prize money, albeit fairly shite. Around €3,000 for a win, 2k for a second and a grand for a third place – and nothing on top of that for winning the championship. Top WSB riders are reportedly (from a decent source) on around €300,000 and ex-GP princesses like Melandri are, reportedly, on just shy of a million euros.
According to Scott Redding, there are very few riders getting paid in Moto2. "Esteve Rabat brings 500k and he was beating Pol Espargaro. It doesn't make sense. Me, Pol and maybe Terol were probably the only three who got paid."
When an ex-world champion has to sell his house to fund his habit, there's something inherently erroneous about the sport. Mike de Meglio had to do exactly that, after just a short period of being 125cc World champ. The real bonuses come from the teams and manufacturers, although some lesser riders survive on helmet and leather deals. We have it on good authority that a win bonus for the Repsol Honda riders is €100k per race. No wonder Marquez wants it so bad.
Article continues below...
Advert
It's nice to dream – if the world was a fair place, motorcycle racers would be on the same money as footballers – £200,000 a week for the top boys, while the second division equivalents, like Superstock riders, would still earn 5/10k a week. In the real world, we've got immensely talented, young racers like Danny Webb going pure road racing to earn a few quid. That's wrong.
Article continues below...
Advert

Enjoy more Fast Bikes reading in the monthly magazine.
Click here
to subscribe.