More tales of motorcycle photography from our man behind the lens, Mr Jonny Gawler!
You never know if raking over the coals of history might re-ignite the flame of recollection, or just belch forth the dusty odour of bad memories. Fortunately for us, I uncovered this lump of discoloured booty in the form of my picture from the first round of the World 250GP Championship in Australia in 1993.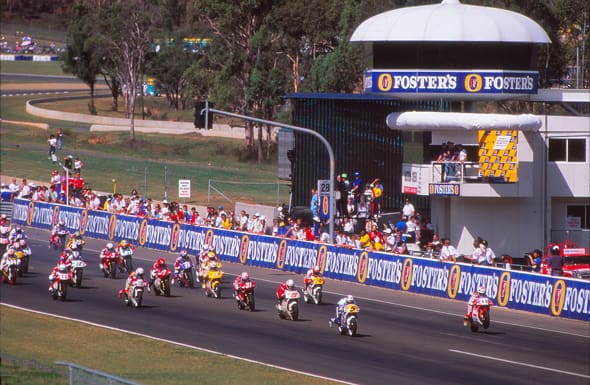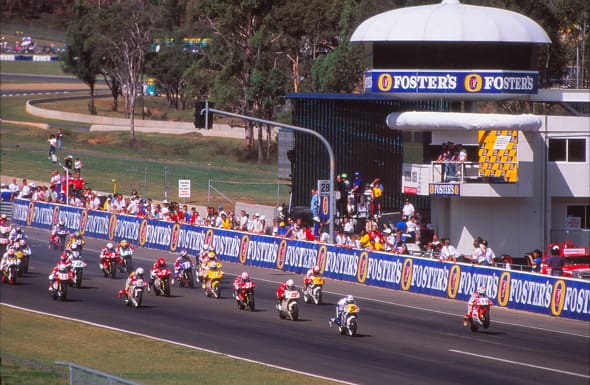 This here is Loris Capirossi (65) wheelying away from the line, next to Max Biaggi (5), with Tetsuya Harada (31) a couple of places back. Harada took his first GP win here and went on to win the championship, something he would never repeat.
It was also part of my first attempt to break into the glamorous world of motorcycle magazine photography. For more than one reason, it was a bit of a false start. I'd made in-roads into trying out for a magazine called Fast Bikes but, fortunately or otherwise, events and circumstances (and my own self, it has to be said) conspired against me.
It's fascinating how things back then can look different when you know what happened afterwards. Harada looks like a contender here but ends up World Champion. Biaggi retired only one race season ago with six world championships to his name. Capirossi went on to superstardom (and a tiny bit of infamy) fending off Harada and one Valentino Rossi for the 250GP Championship in 1998 along the way. And I had no idea that, as for most of this 250 field, my dream at the time would soon fade into disappointment, but that twenty years later I'd end up in the unglamorous world of Fast Bikes photography after all.
Jonny Gawler

Enjoy more Fast Bikes reading in the monthly magazine.
Click here
to subscribe.