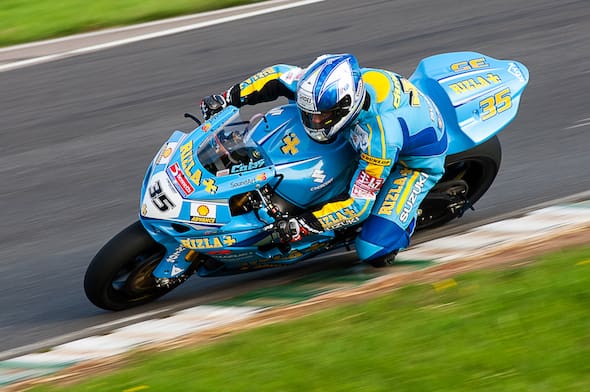 …the better I was. And the more I forget. For a start I'd forgotten that in 2006 the young buck I photographed on his first test on the Crescent Suzuki BSB bike after winning the supersport championship was Cal Crutchlow. Back then, when I first started working for Fast Bikes, the revolving door of soap opera cast members had yet to ingest the current staff of consummate professionals. It was only a trawl through the photo archives that revealed the hindsight to compare with just how good we have it now.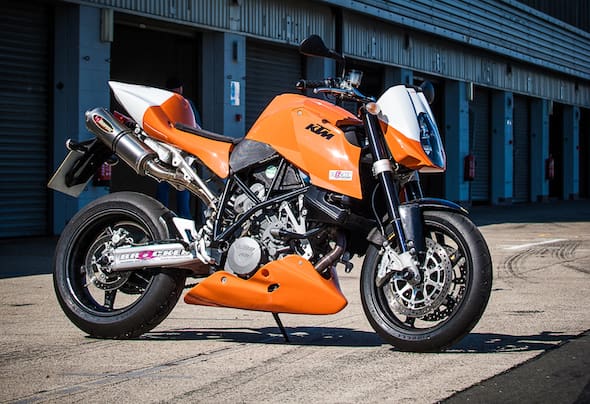 This orange vision of loveliness was one of the bikes on my first shoot for FB. Looks great doesn't it? It didn't look quite so spangly after your enthusiastic test rider had a slight mishap landing a wheelie and launched it over a kerb and into a hedge – right outside Silverstone circuit's main entrance. My Fast Bikes inauguration was rounded off by having to take your enthusiastic test rider to A&E.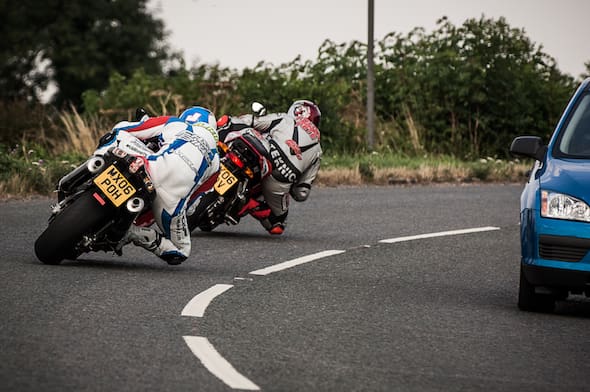 On-road wheelies were part of the shot list back then, as was knee-down action. I'm not sure which was more stressful. Wheelies were ok but for the variable talent on the test team, and knee-down was just generally fraught. We had to go all over the country to the few spots where it was feasible, or go less far and basically bully the available road into submission. It turns out that knee-down is possible almost anywhere if you've got enough enthusiasm and don't mind doing 110mph towards oncoming traffic. Apparently the police leave you alone if "It's alright officer, we're professionals" is your opening gambit. (Actually they did leave us alone but not before tailing your enthusiastic test rider through the bends, 0.5m behind at 40mph – there's a picture I wish I'd snapped.)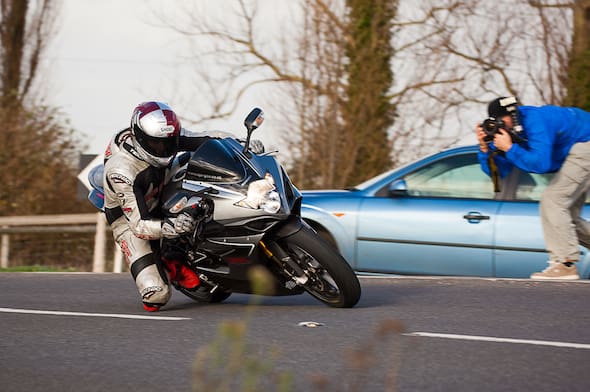 For a while, the novelty factor made travelling for hours to knee-down spots worth it, even in November. If the K6 wasn't special enough for you, this was available: the Phantom. That's me, looking awesomely professional, trying to make a wide-angle shot work. I made the variable talent do it about twenty times, and to be fair the talent was pretty consistent on this occasion, but I found shots this close impossible. It looks alright on here but I just couldn't get the camera turned fast enough to match the movement of the front of the bike – plus I've got a thing about hand obscuring visor, and you can't see his knee on the tarmac from here anyway.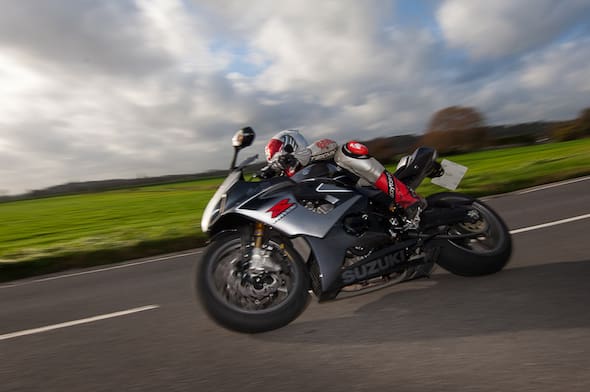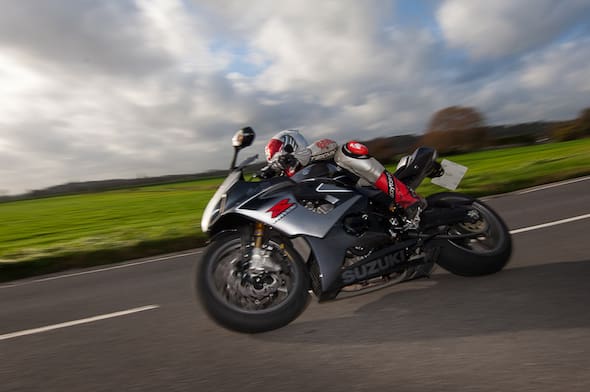 For a while this was all fine, I liked the work and was keen to impress, but eventually the stress of shooting on the roads made me think about whether it was the best thing for me to be doing. Your enthusiastic test rider was relieved of photo shoot duties not too long after I'd stopped completely. The variable talent that was the other half of the test team found another way to be relieved of photo shoot duties, which culminated in his being ordered to interrupt the shoot we were on at Bruntingthorpe by grabbing a bike we'd finished with and speeding off to face his fate with the publisher. That's one shoot I won't forget.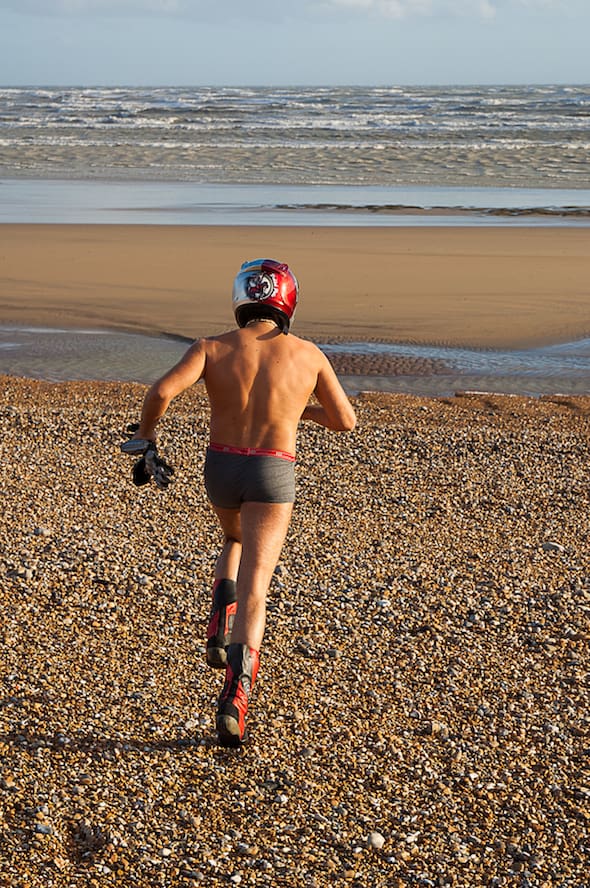 I think Poland's that direction… is that a USB flash drive in his pants?
Jonny Gawler

Enjoy more Fast Bikes reading in the monthly magazine.
Click here
to subscribe.