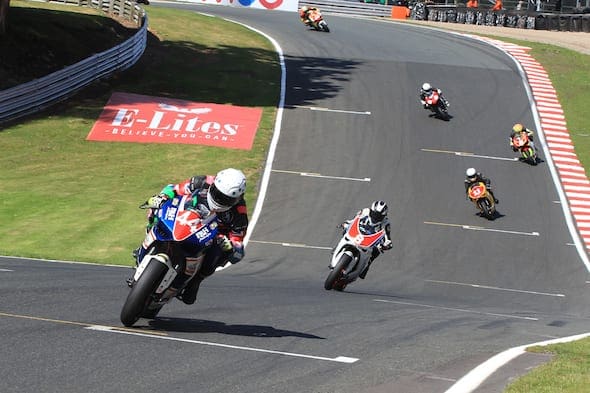 As hurricane Bertha and the British Superbike circus rolled into Oulton Park, round four of the Ducati TriOptions Cup also took place at the Cheshire circuit.
After a brace of season-best results at Brands Hatch GP, I was looking forward to stretching the imaginary RbW cable of the P&H Motorcycles 899 Panigale, while my teammates, Leon Morris and Dennis Hobbs rocked up at Oulton with a massive championship advantage.
The #149 Ducati VIP bike was occupied by a little-known Frenchman by the name of Christophe Northunder, who looks remarkably like Trevor Nation.
Friday involved perfectly dry free practise and qualifying. Hobbs was quickest in both sessions, despite a few gear-shift niggles that also hampered my weekend. Hobbs nabbed pole by a tenth of a second from Rob Guiver, who was another tenth quicker than Leon Morris. I ended up in the middle of the third row in eighth spot.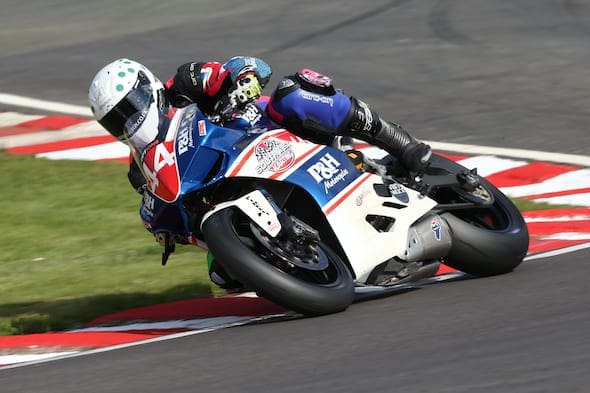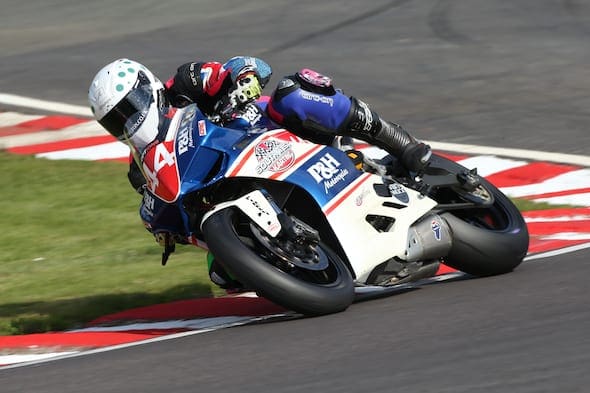 Morris had a minor spill halfway through qualifying, which cut his session short. After playing with engine braking settings, his 899 was backing-in more than expected and ended up highsiding going into the final turn at Lodge. In his own words, he's "not a Moto2 rider". This meant the P&H boys were burning the candles in an attempt to fix Little Legs' Panigale.
The crash obviously didn't affect Leon, as he continued his 100% podium record with another win. The race was red-flagged after eight laps when Rob Guiver's bike decided to spurt its juices over Oulton's Tarmac. Dennis Hobbs was second and Sean Neary in third. I struggled to a disappointing ninth but bagged decent points, and managed to stay clear of the first lap melee involving Darren Fry and my seat unit.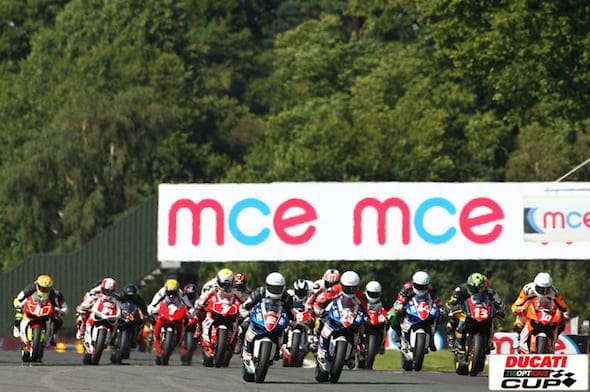 BSB bosses took heed of the impending weather of doom and moved both Superstock races to the Saturday, which left a clear-ish schedule for Sunday: one of Lord Higgs' finest moves. Another live TV race was greeted by horrendous rain all morning but the track was soon dry enough to consider a Pirelli Supercorsa for the rear.
In the end, everyone opted for wets in a race reduced to eight laps. There was a five-way dice for the lead involving Morris, Hobbs, Neary, Marty Nutt and Northunder, until Hobbs put a naughty move on Morris, running him down the slip road at Hizzy's. That left Nutt to take his first win of the season, just ahead of naughty boy Hobbs. After remembering how to ride a bike in the wet halfway through the race, I crossed the line in seventh.
Although the results weren't fantastic, I moved up to 9th in the TriOptions championship and have a decent chance of a top-six. We're off to Cadwell Park for Bank Holiday weekend, and Leon Morris heads there with a 21-point lead over Hobbs. As Marty Nutt is another 40 points adrift, it looks like the P&H Motorycles/Carl Cox pairing will be left to fight for the title.
Meanwhile, this quartet of beauties ensured the P&H Motorcycles team clinched the 2014 Dealer Championship award. Thanks to all the team for their hard work and tireless effort, and Vanworx, South West Karting and White Dalton for getting me there.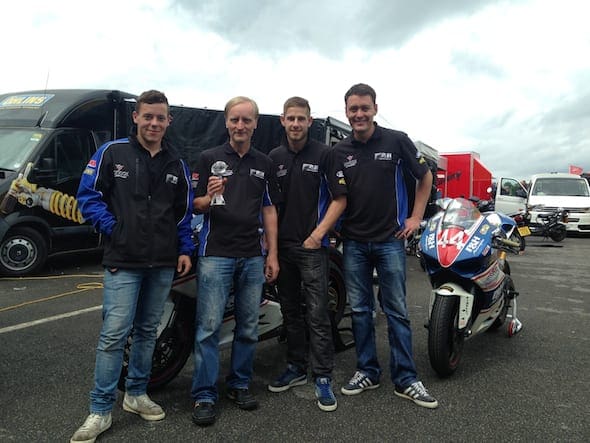 Championship standings
Leon Morris – 214
Dennis Hobbs – 153
Marty Nutt – 153
Sean Neary – 105
Rob Guiver – 93
Darren Fry – 90
Aaron Brown – 62
Al Fagan – 58
Dave Ferns – 48

Enjoy more Fast Bikes reading in the monthly magazine.
Click here
to subscribe.