Dan's Ducati Blog
Here's our competition winner Dan, with his latest blog on life with a Ducati Panigale 899. Over to you, Dan…
So 2015 is here and I hope you all had a good Christmas and New Year? Sorry for the delay with my latest blog, it's been a manic few weeks catching up, but the 899 has seen plenty of action on these wet slippery roads and has still been a blast. It's been used just to get away from things, and forget about work and the stress that it brings.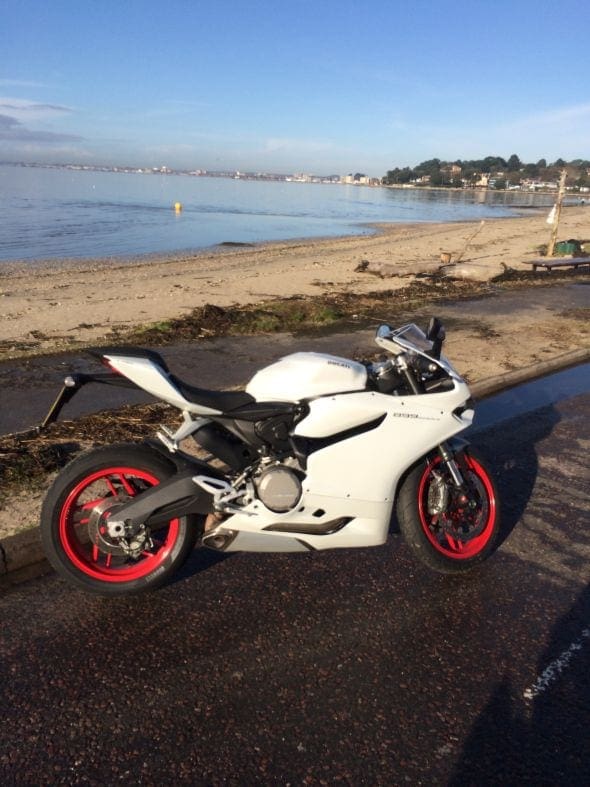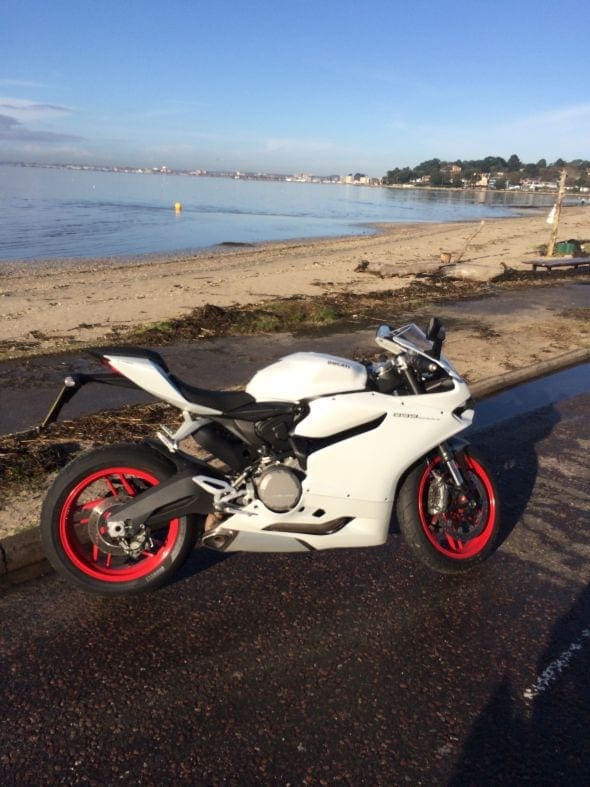 I don't normally ride at this time of year and was quite tense on a few rides due to the freezing conditions, but I soon found myself relaxing and letting the 899 do its thing, and I think if I had bigger balls the bike could push on much harder than I have let it, even with ice and wet leaves around. It's all in the mind, and the odd twitch over wet ground doesn't help!
I'm also pleased to report that the 899 is doing good mileage in the fuel department. It will do a Sunday 100-mile blast quite happily on a tank, unlike its big brother that usually has to stop at least once when we are out, or run out when the idiot that owns it (he knows who he is!), ignores the big yellow light and runs out roughly 3-miles past the last petrol station. To the point where my mate Chris has left his rear pegs on his MV just to take numb-nuts back to get a Jerry can!
Article continues below...
Advert
Anyway, moving on, what I have been thinking about is how this competition has given me the opportunity to open my eyes and try something different. I would never have tried the Multistrada without it, what a great bike that is, and is still sorely missed by my other half. I honestly don't think I would of tried the 899 either, because I always thought it wouldn't be quick enough – how wrong was I? I don't know if I would have tried a V-twin, I always thought they were lazy and didn't give you the sensation of speed that you get from a four-cylinder bike. That was based on a few rides on my dad's Aprilia RSV and Suzuki TL1000R, but these Ducatis have really opened my eyes and filled my heart. They're completely different to the old V-twins and show just how far Ducati have moved things on, and pushed the boundaries of modern bikes further and further over recent years.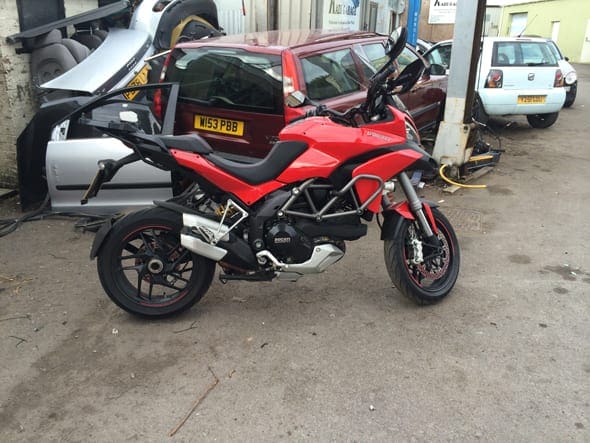 Changing the subject slightly, I had the phone call that I had been dreading today –  the 899 is going back and this makes me very sad. It will be taken back with a heavy heart. I had thought (and hoped) that this day wouldn't ever come. I thought selling my Kawasaki ZX-10R would be fairly painless (Anyone out there want a latest ZX-10R?!), and I would be handing a cheque over rather than the keys. Anyway, I'll keep trying and if anyone's interested in the Kawasaki it's mint, in black, so please contact me if you're serious as that would enable me to make my move over to Ducati, finally! When I started this journey I never thought I would love any of these Dukes as much as I do the 899. That said, taking her place will be a shiny Monster 821 for a short time, which means a brand new Ducati experience is about to begin very soon…
Dan
Article continues below...
Advert
You can find more info on the 899 Panigale here: www.ducatiuk.com

Enjoy more Fast Bikes reading in the monthly magazine.
Click here
to subscribe.