212bhp MV Agusta F4 RC Breaks Cover!
We knew it was going to be special, but we weren't prepared for just how special the MV Agusta F4 RC has turned out. Wow, wow, wow…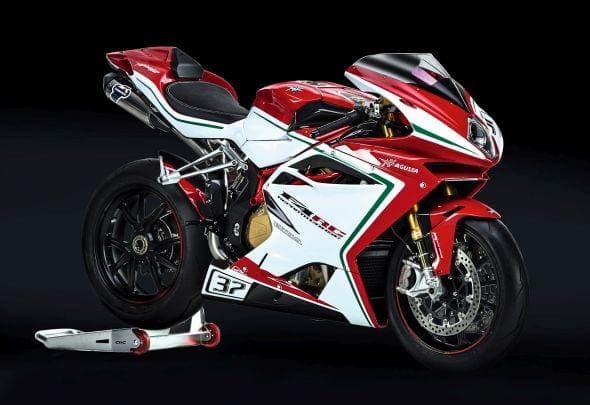 If the rumours are true, this will be the very last of the F4 range we've come to know over the space of a decade. Bit by bit the F4 got better, faster and more impressive until the latest RR model was finally banging on the door of all the best superbikes out there. At our SBOTY test at Portimao in 2014, while the RR wasn't in that test we had one there, and it was faster down the front straight than a BMW HP4, to the tune of 6mph. Sheesh, so just how fast is this thing going to be?!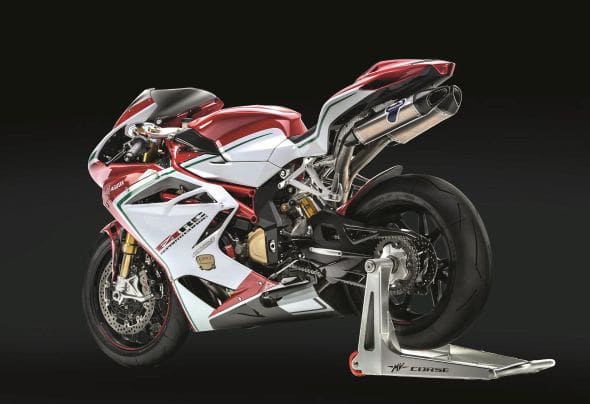 WSB Pedigree
So if this is the current bike's swansong, it's a beautiful one and make no mistake, this is up there with the best. Basically, what MV have given you here is essentially what Leon Camier will be racing in WSB for 2015. That's no joke, the specification is insane and it is a true race bike you can have on the road should you wish. That headlamp is no sticker. Keep scrolling down for the even cooler stuff!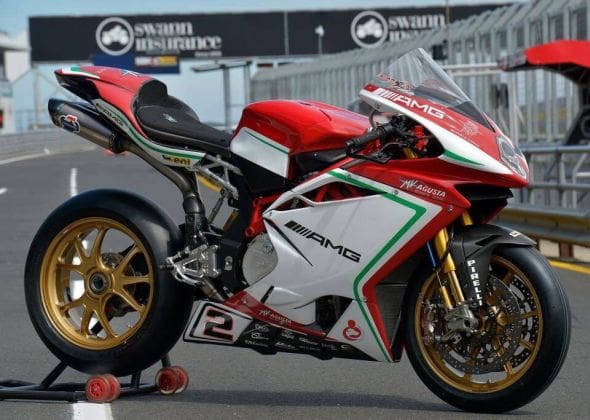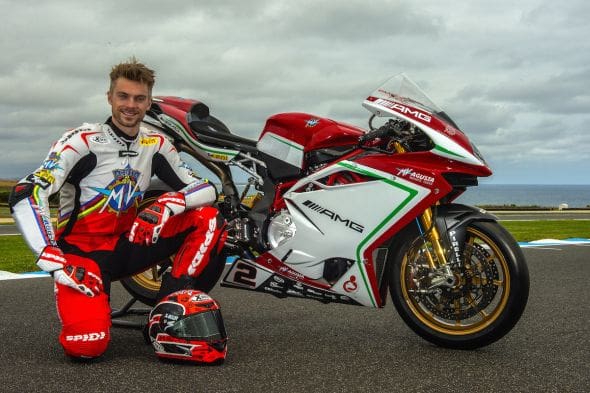 Some of the really tasty parts are as follows:
A lightened crank
Redesigned cylinder head
Larger fuel injectors
Lighter pistons
Titanium conrods
Titanium bolts
Lightened gearbox
Magnesium engine covers
Lithium Ion battery
Carbon fibre fairings, air-ducts etc
High spec' Ohlins fork & shock plus Forged wheels
This is all over the already well specced up F4 RR, and it gets even better – With any purchase of the RC, you get an MV Agusta branded case. Within this case is a full titanium race exhaust and cans, a racing ECU, carbon fibre seat cover and aluminium mirror caps. This is what brings it within a gnats sausage of being the WSB machine, we're not sure there's any other proddy machine out there that gets you that close to genuine race pedigree. It even comes with its own branded bike cover, you can have whatever number you want on it and we've heard a rumour that the brochure that comes with each RC is made from, get this, carbon-fibre!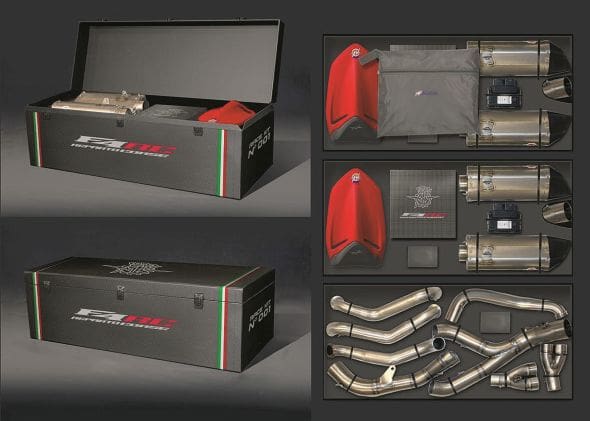 What this all adds up to is a featherweight (for an F4) 175kg dry weight, with a bonkers 212bhp power figure and a huge (for an inline-4) 111Nm of torque. Don't forget MV's awesome electronics suite is also included on this bike too!
Another big number is the price, which should be about £30,999. Now you may think that's a lot, and we guess it is, but this is the very best MV Agusta can produce, they've not skimped anywhere and better yet, for owners, only 250 will ever be made. That makes it even more special.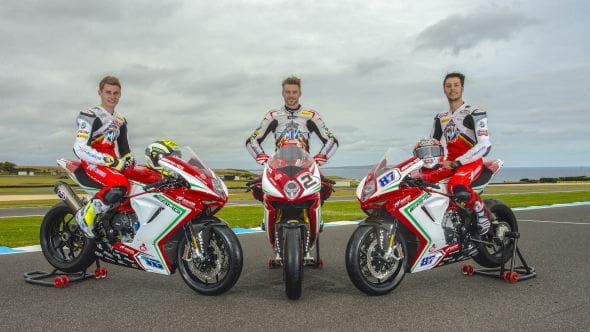 What a way to end this F4's generation, and what on earth have we got coming from MV Agusta at the end of the year, or early next year? Consider they're in bed with AMG now, and it's a mouth-watering prospect.
Right, who wants one? Get to www.mvagusta.com now!

Enjoy more Fast Bikes reading in the monthly magazine.
Click here
to subscribe.