WSB Phillip Island Day 1 Gallery & Notes:
Some stunning images from Oz by the man that is Kel Edge, and a few notes, after day one's action.
The first salvos of WSB 2015 have been fired, amidst a media storm regarding a returning legend of the sport, Mr Troy Bayliss. Davide Guigliano's unfortunate accident, leaving him to recuperate for the next few months, which he will, has had one of the biggest and most wonderful outcomes ever. Ducati managed to talk Troy into a return at the track he loved so much, and quite often won around.
It's been nearly seven years since he last raced a superbike in anger, so let's be honest, expectations aren't too high. Just the fact he is there is enough, although the way the bookies' odds on him winning a race have been dropping since the furore and resultant fan expectation, are perhaps a little hopeful and mostly because with a man like Troy, there's always a sliver a doubt in one's mind, no matter how long he's been gone! Whatever happens, it'll be great to see him sparring once more, with whoever. As it happened, day one was spent mostly in the garage with a technical fault, leading Troy to release his usual blunt wit, suggesting whomever had come up with the single bike rule, maybe shouldn't be breathing any longer! We do wish him the best of luck for the rest of the weekend.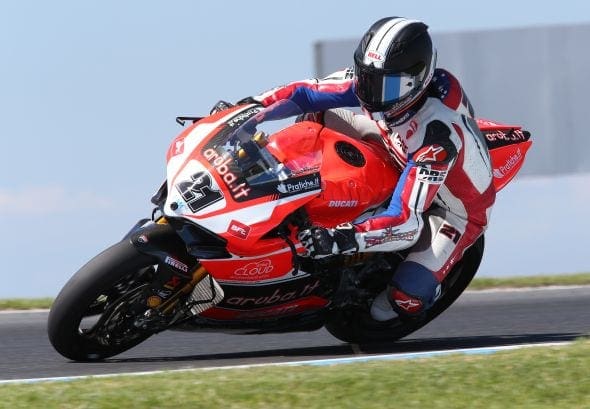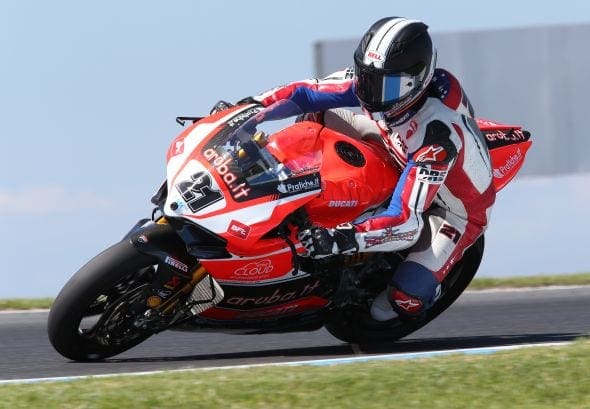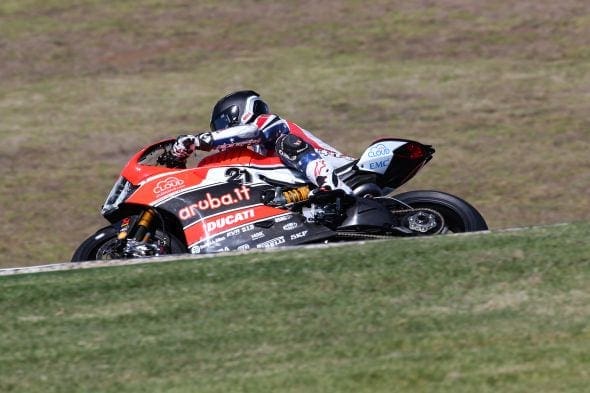 Leon Camier sat on his race bike and smiled last night when MV Agusta announced the F4 RC, which you can read much more about here: www.mortonsdirect.co.uk/fastbikes/2015/02/19/the-mv-agusta-f4-rc-is-here/
We do wonder what Leon will achieve, it could be he ends up a regular top-ten man and that would be great for all involved, plus it'll give MV a solid platform to build upon for 2016.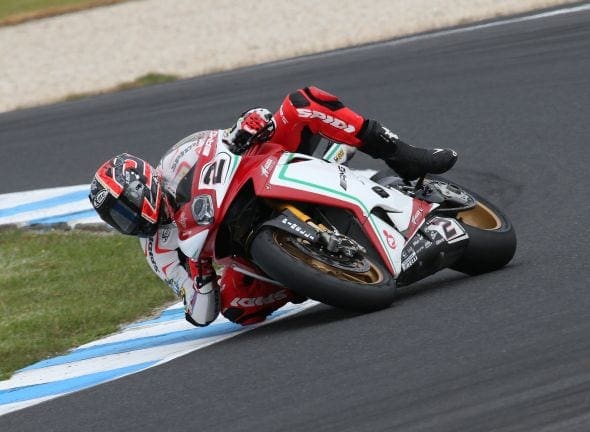 Ducati's, and our own, Chaz Davies has had a stable day but will look to pile on the coals for Saturday. The lad never goes for ultimate pace, he's a race-distance man, so expect him to come on strong so long as he and Ducati have managed to solve the rear grip issues that plagued the Panigale last season.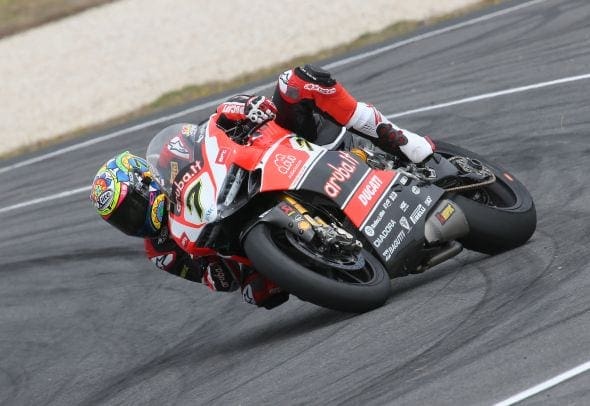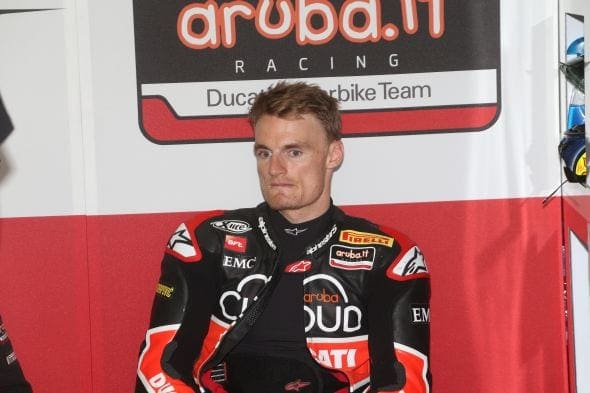 Poor old Randy de Puniet spanked himself up properly at the last test, but he's hanging in there. The Suzuki goes well in Oz, but can he beat his team-mate over the course of a season?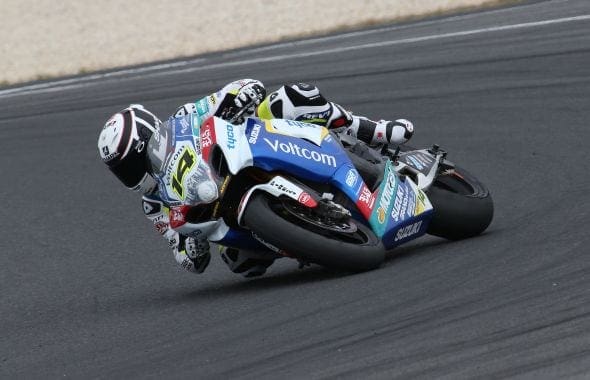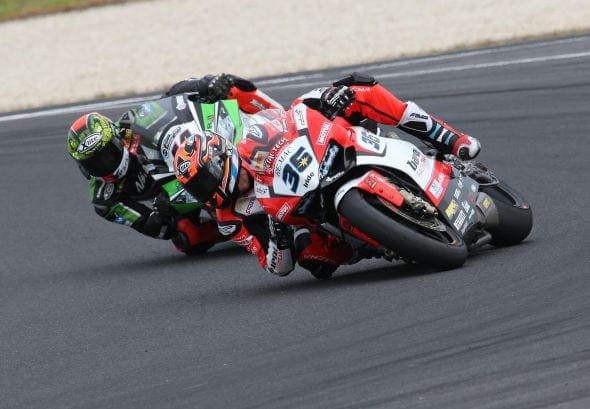 Current champion Sylvain Guintoli needs to remove his finger from where the sun don't shine, and has admitted as much himself. Yes he's recovering from injury, but his young team-mate is already making his mark. Tee hee…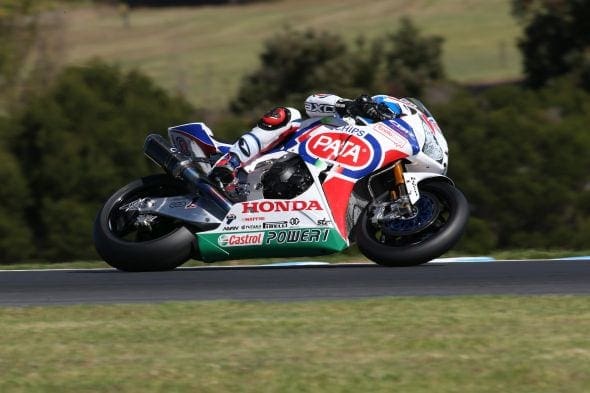 Leon Haslam must have been feeling great when he realised the Aprilia was still good under the new rules, and that it and he got on wonderfully. Then his team-mate started going really, really fast. We know what he must be thinking – Not another one!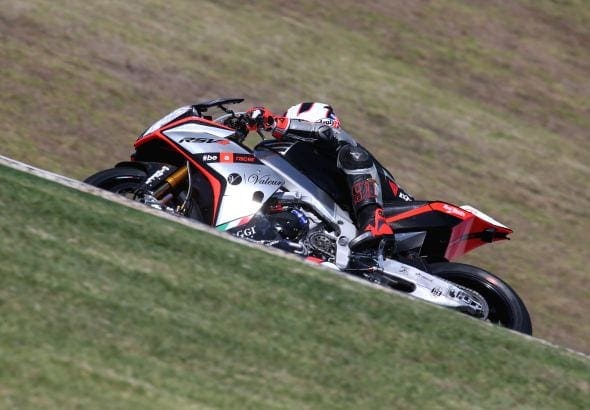 Alex Lowes has been on fire thus far in Oz. Has he finally matured as a WSB rider? Are we getting ahead of ourselves? Will his GP star team-mate get the better of him? How many sentences with a question-mark at the end can we do without it getting really annoying? Who knows!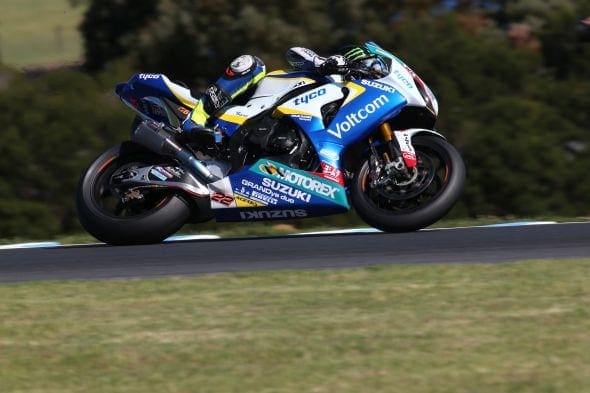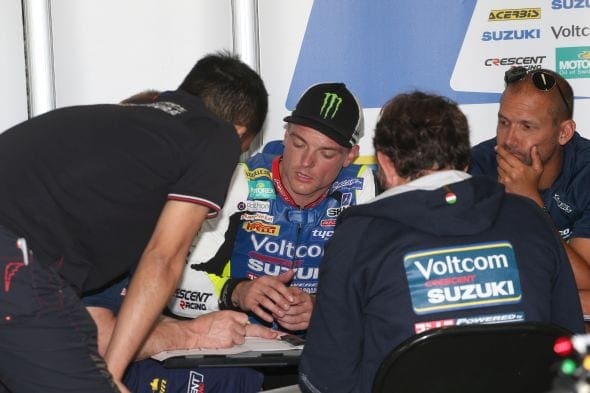 One real bummer from day one, was that Niccolo Canepa couldn't capitalise on his excellent test on the EBR after a technical issue and an off. Hopefully he'll have a better Saturday. As for fellow EBR'ite Larry Pegram, well, we know he's a fast boy, but get the feeling it could be a long season for him…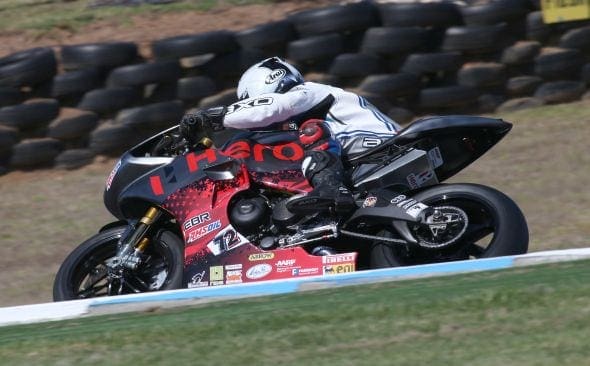 Johnny Rea is doing his thing bit by bit, keeping Tom Sykes on his toes, and could be a real spoiler in Australia and a genuine shout for champion status. Go Johnny!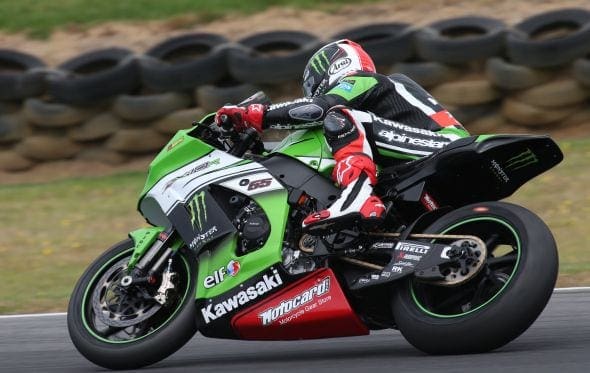 Tom Sykes: we love him, you love him, not all his rivals love him, but the grinner is very often a winner. Team Green is probably the strongest out there right now and for very, very good reason. Tom's been bang on it so far.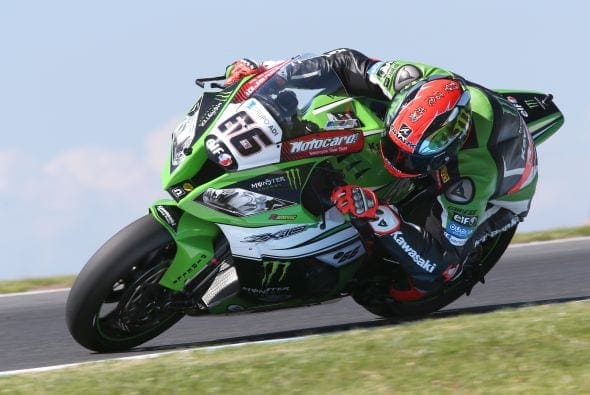 Now then, this boy has been impressing everyone. Jordi Torres, dark horse for wins and the title this year? Maybe it's just Phillip Island and its super fast curves suiting the Aprilia, but then he's been going well all through winter testing too. We bet Marco Melandri won't be watching this, seeing as his request to get out of MotoGP and swap with Torres has been denied. Like Jordi would want to be struggling for a point all year, when he's this quick in WSB!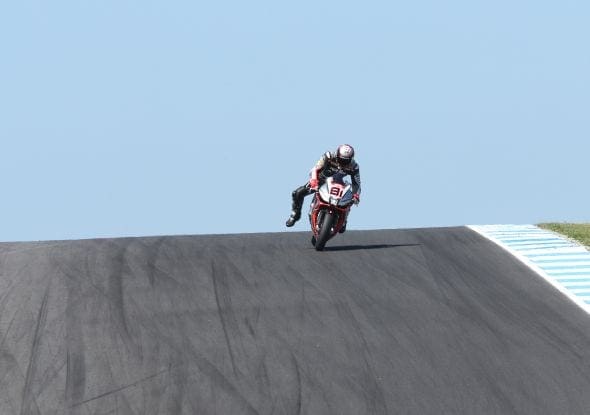 So, more action to come, more great pics from Kel and hopefully some amazing racing on Sunday.
Who's your money on?

Enjoy more Fast Bikes reading in the monthly magazine.
Click here
to subscribe.