Knox – 'Leonard Wax' Jacket Review
Another impressive piece of work from the finest purveyors of specialist protection, Planet Knox, needed a good going over. So, over to Charlie for more!
Back in issue 274 of Fast Bikes we featured Planet Knox in a piece detailing the Best of British companies, looking at many of the innovations that had come out of the Cumbria based company. From the world's first back protector in 1981 right up to the present day and the distinctive Handroid race glove. Since that article there has been a logo change – very different from the red angry-knox-face . A new office added in 'dat dare London' and a new focus to add to the unquestionable success of their racing product. Change was afoot, and at Motorcycle Live last year the 'Knox Studio Collection' was launched gaining an enormous amount of attention, and certainly Fast Bikes' best in show for innovation.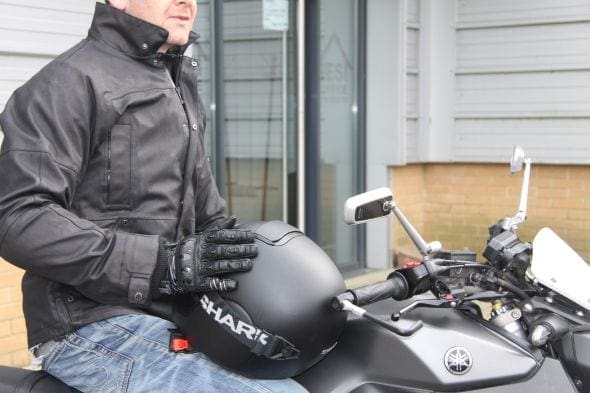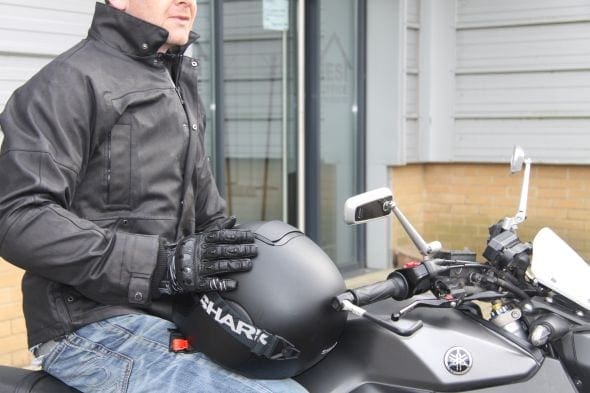 The Studio Collection combines 30plus years of experience developing CE approved armour, driven by the Managing Director Geoff Travell, with a new style and sophisticated casual look designed by April Travell. Based on a principle of layering up, the Studio Collection combines armoured vests, and a thermal quilted jacket that can be worn in its own right. Finally a beautifully designed waterproof over-jacket that is as good onboard as out and about.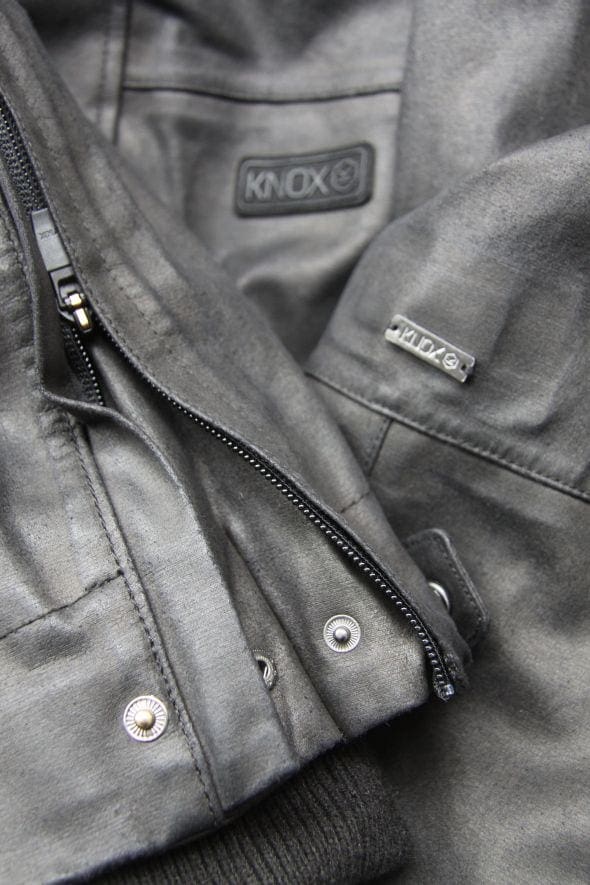 There is a choice of combinations on offer – my preference the Urbane protective shirt with its multipurpose use of on and off road, mountain-biking, skiing etc. All with fully removable CE approved armour in the shoulders and elbows, a back protector and chest plate option. This shirt holds the protection tightly in place without being uncomfortable and then the thermal layer slips over. There is no weight in the quilted jacket at all, it uses thermolite Micro insulation apparently and I can vouch for the difference it makes when sandwiched between the over jacket and protective layer. This "middle layer" used as a casual jacket has pockets and soft ribbed elasticated waist and neck band resembling a bomber jacket for the well to do.
The real innovation though is in the jacket itself. Again a number of options are available; wax, leather, textiles and various colour ways. The Leonard Waterproof Jacket in black was my choice both for the MT-09 and indeed casual use, which is after all a big part of the attraction to the range. There are lots of elements to this jacket. In the winter you wear the collar up, close the removable throat guard, attach the thermal collar and cuffs and you are away. In the summer, remove all the aforementioned additions plus quilted jacket, and you are ready for warmer times. Where the real innovation comes in though, is the dual fit system. Zips run down the underside of both arms and down to the base of the jacket allowing for the size to increase a full size to make room for the under armour and thermal layers. This ensures that the jacket keeps its shape when worn with and without armour.
Article continues below...
Advert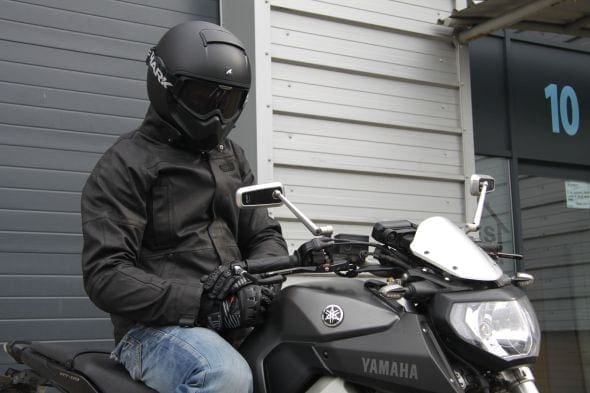 The whole ensemble is produced to the quality that you expect from Knox, and with a system so dependent on zips the YKK sign is reassuring as are the gun metal pocket rivets for strength, and nicely presented cuff closures and zip pulls. Its a cracking package that not only crosses motorcycle genres but could be worn by all age groups. The Leonard is a wax jacket without being a 'Wax' jacket, if you get my meaning, and combined with my Rokker Jeans, TCX X-Moves and Shark Vancore helmet, looks the business on my MT-09 and I dare say any naked sportsbike.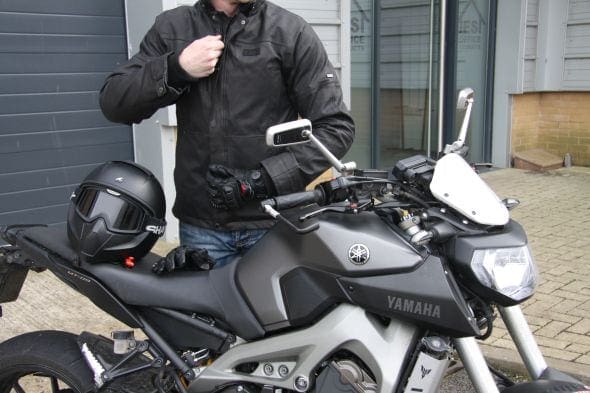 All things come at a cost, The Leonard Wax in black is £229.99, the thermal Quilted Jacket is a further £39.99. Which is reasonable considering that what you are getting allows multiple uses. The protective layers come at a range of prices, the urbane is not one of the cheapest at £129.99 but its versatility gets my vote, as it did with a Fast Bikes' Best Buy in March 2013. All in its well worth having a look at via www.planet-knox.com.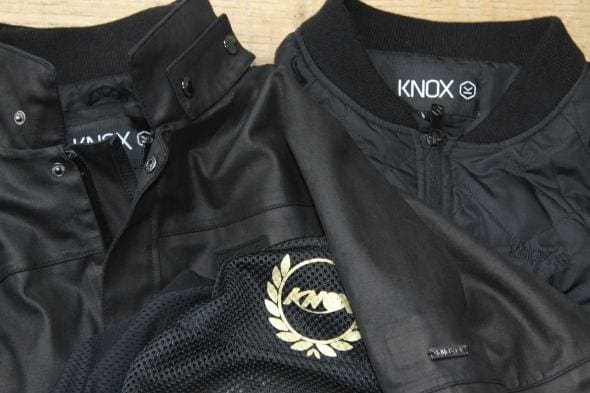 So it's a thumbs up from me, a great bit of kit for general riding and commuting that keeps the destination in mind. If you are hewing off for a weekend you no longer need to pack another jacket, just do up the zips, sponge off the flies and you're ready for the pub. You won't be doing track days in it, that's not what its designed for, but what it is designed for is new, innovative and very, very effective.
Article continues below...
Advert
Charlie

Enjoy more Fast Bikes reading in the monthly magazine.
Click here
to subscribe.