Remember our competiton winner, Dan? He loved the Panigale 899 so much after riding it for us in the mag, he went and bought one. Now he's going totally bananas and trying to create his version of an 899 Superleggera. Here's his first instalment on the initial modifications, and when he's finally finished, he better let us ride it! Take it away, Dan…
Hello again Fast Bikers, I'm now the proud owner of an 899 Panigale following my spell running one in the magazine after winning the reader longtermer competition, and I am still very much loving every second of it. Although the colour is amazing I have now realised what a pain it can be to keep clean. When I had the longtermer the weather was beautiful and I only needed to wash it twice it the whole time I had it, but with the weather still a bit rubbish the satin white paint is really showing the muck and it's having a weekly bath and polish, which can become a pain.At least it's brightening up again now.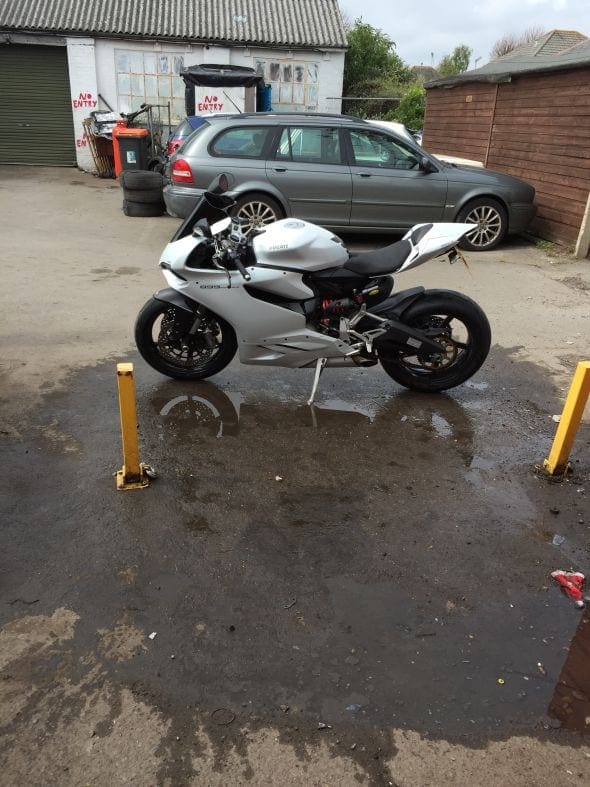 Moving on, the handling as I have said many times before is mind blowing and still puts a massive smile on my face every time I go out on it. But to see if I can improve it further a pair of BST's finest were ordered along with a K-Tec rear shock. Now, this is the first time I've tried lightweight wheels, let alone carbon fibre ones, but after a conversation with BJ and a bit of research I decided to take the plunge and get them on order.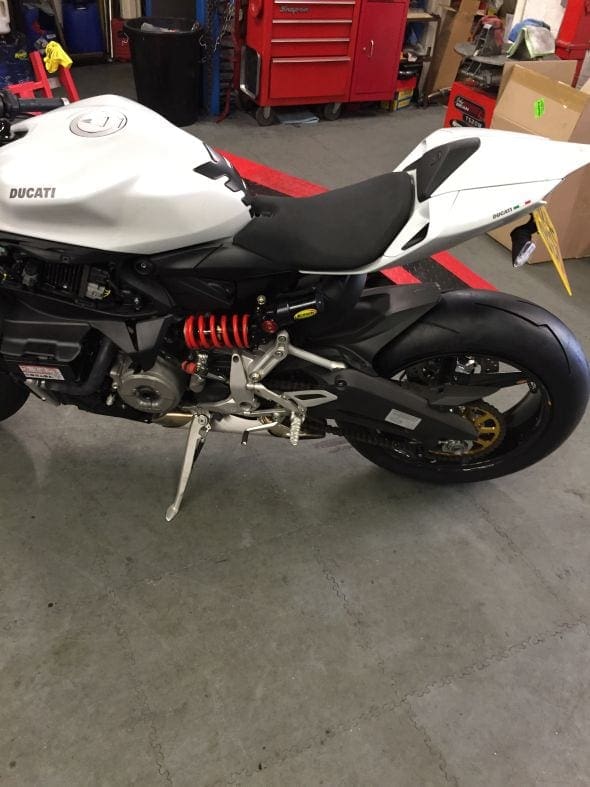 When they arrived I was like a kid at Christmas, I couldn't believe how light they are and the fit and finish was excellent. The overall weight saving was 9.4Kg! Fitment was straight forward and I was amazed that after the Pirelli SuperCorsas were wrapped around them they needed absolutely no balancing. It took about 4 hours to swap them over, including changing the rear shock as well. Final thing was a suspension setup and I was off to see if they are as good as I have been told, and read. The moment I got to the first bend you could really feel a massive difference, I did then pussy about for about 10-15 miles getting used to them and scrubbing the tires in slowly, I didn't want to risk chucking down the road within an hour of having them fitted.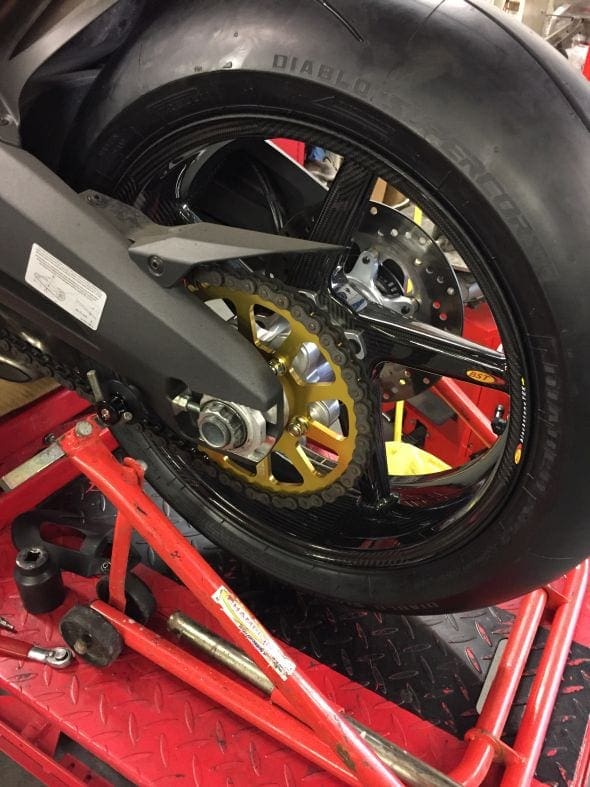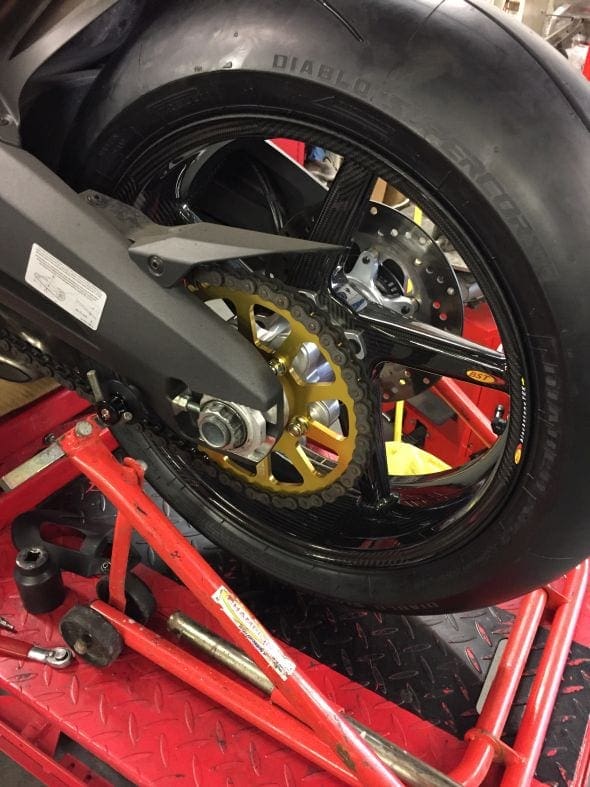 After that I started to push on and wow, what a difference, suddenly it's like riding a 250 with 130Bhp! The throttle response is very impressive – it now accelerates in 5th like it used to in third. I didn't think the 899 could be any more flickable than it already was, but it drops into bends even quicker than before and changes direction in a flash! What is the most impressive is the way it now soaks up the bumps and seems more stable when the roads get crap. I did think at one point, could they really be as good as you read and are told? Answer – yes they are, and even better than you could imagine. Don't spend 2.5k on an exhaust (unless you're me, but more on that in the next blog), get a set of these, they really do make that much difference.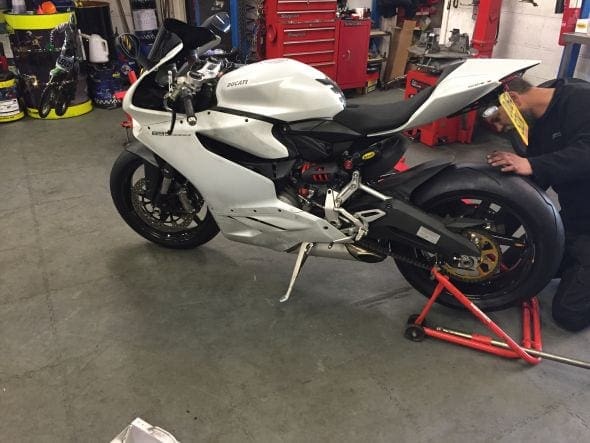 So, next month I'll be fitting a Inconel Austin racing system and light weight generator and flywheel. I'll put another blog up to let you know how I get on with Project Panigale 899 Superleggera!
Article continues below...
Advert
Dan
Article continues below...
Advert

Enjoy more Fast Bikes reading in the monthly magazine.
Click here
to subscribe.