Project 899 Panigale Superleggera – Part 2
Dan weighs in (geddit?!) with the second part of his super-light 899 Panigale project, which this time looks at the exhaust side of things. Take it away, Dan…
Hi Guys, so as you've probably worked out it's been a busy few weeks since my last Blog, and a lot has happened. With the shiny and very light BST carbon wheels fitted it was time to move onto the next thing on the list – Austin Racing's amazing Inconel GP2 full exhaust system, that had been sat in the office too long! Why did I choose this particular system? Simple really, the weight savings and power gains. As you may know from my time on the 899 in this year's competition, I said it just needs that 10bhp more in my opinion, which is what the Austin system is due to deliver, and more. Also it's absolutely beautifully made as well, and as a small bonus, it's made in Blighty!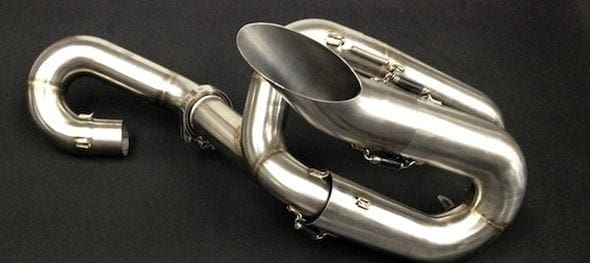 This Inconel system weighs just 2.6kg! That's a 7.9kg saving in weight alone, which helps me well on the way to making a super-light 899. Also it's claimed to give a power gain of 10-12bhp with a Power Commander and some dyno time.
So, with the exhaust fitted it was time for the custom map, which was not as simple as you may think. Trying to map the closed loop is not possible as you just can't get past Ducati's OE software. Now this has caused it to be a little fluffy down low, but in truth I hardly notice it now after riding it a while. But overall we managed to get an 8bhp gain at the wheel, on a hot day in June with all 3 baffles in. So 10-12bhp without said baffles would be about right.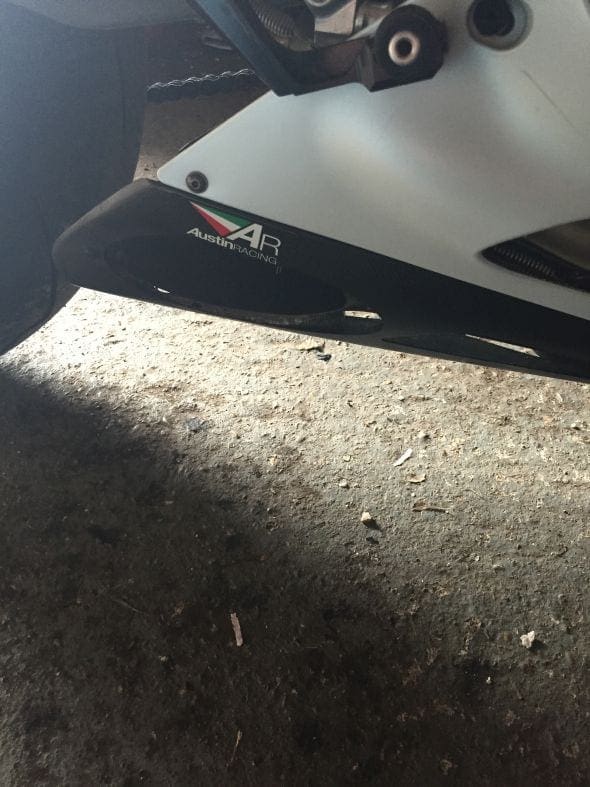 Now, I guess you're all asking – why not leave them all out and get the extra gains? Well if you want to be able to still hear well after a Sunday hack, you need them in! I had heard they were loud before I bought it, but it thought I can't be that loud and after all it's a Ducati, and they're meant to be loud, right?
My mind was changed when I was asked over to Moore Speed Racing to listen to it before they finished it off. Holy cow, it's loud, but it sounds fantastic and with the California Superbike School booked the following week I was concerned that I would never get on track again. With this in mind I contacted Rich at Austin Racing, who said to bring it down to him and he'd see what he could do (more of that in my next Blog), which was very decent of him. Check out their link at the bottom of the page to see what they do for your bike, they make some ultra amazing exhausts.
So the first time I rode the bike with the exhaust on was at CSS and due to the lessons we were doing I got away with it, but I did get a lot of people saying how great it sounded. And I agree, it sounds much better than a full Termignoni system and at £2,100 is not far off the Termi's price.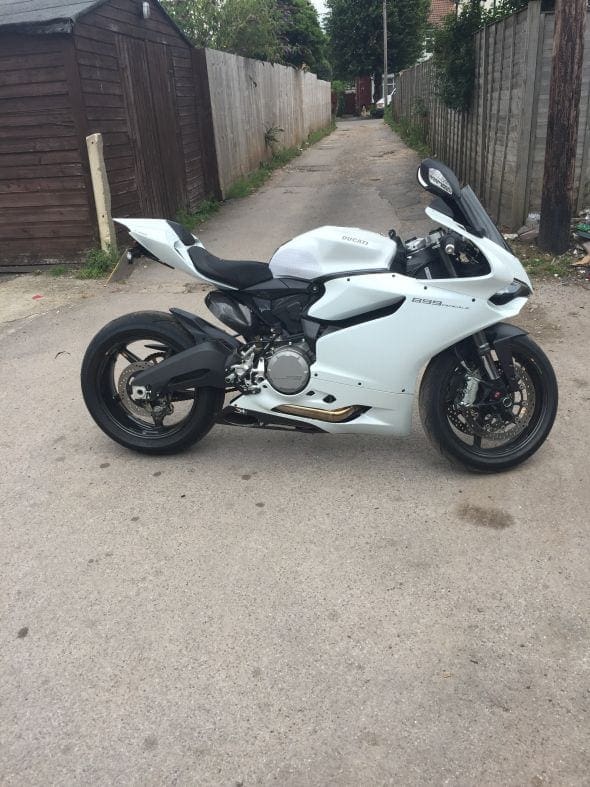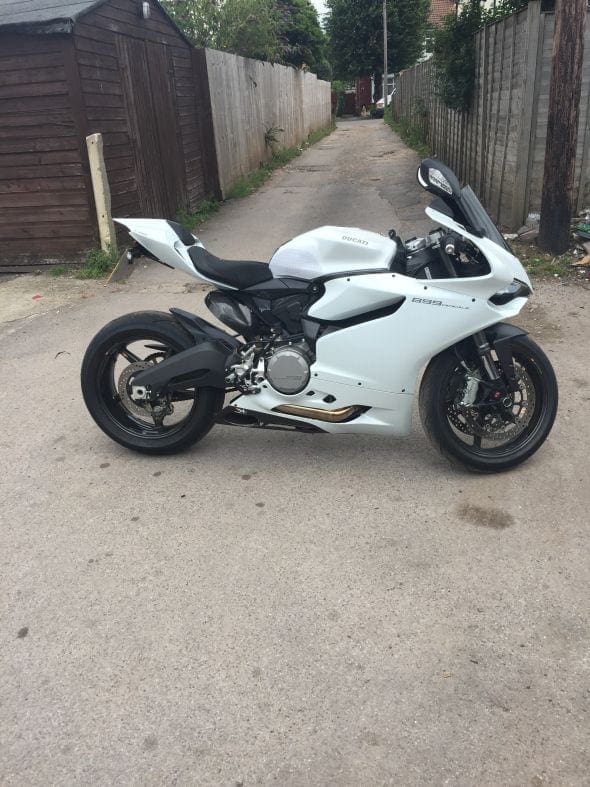 Next up for the 899 was a 1,500 mile ride down through France, Spain and Portugal to Fast Bikes' SBOTY test at Portimao with BJ, Gary from Bridgestone and snapper Jonny, which you can watch at these links:
Jonny's ride to Portimao – Part 1
Jonny's ride to Portimao – Part 2
I removed one baffle so I could enjoy a bit more grunt and the wonderful noise through Europe. Great idea, I thought, although after the first day I was banished to the back of the pack as BJ and Gary were fed up with being deafened by it. Very sorry to Jonny who had to followed me almost all the rest of the 1,500 miles!
Anyway, more about the exhaust on my next blog and how Austin have brilliantly overcome the MotoGP style noise levels, which will mean I'm free to go on track! I'll also tell you how I've managed to shave another few kilos off the 899 via the engine, in one fell swoop. So far I've knocked off over 13kg from just two modifications, taking the fully wet weight from 193kg to 179kg. And there's lots more to come off that – till next time!
Dan
Contacts:

Enjoy more Fast Bikes reading in the monthly magazine.
Click here
to subscribe.