Here it is, the new 207bhp Kawasaki ZX-10R – it's mean, green and gloriously specced up…
Kawasaki have (very nearly) pulled out all the stops for its new ZX-10R, a bike brimming with new features, parts and a wonderful and thorough overall specification. What you're basically looking at is a near-as-dammit road legal WSB machine, or at the very least as close as you're likely to get from Kawasaki for the time being.
They say it's not a ground-up new bike, rather a derivative of the one that's been out for four years but there is so much new and improved it may as well be a brand new model.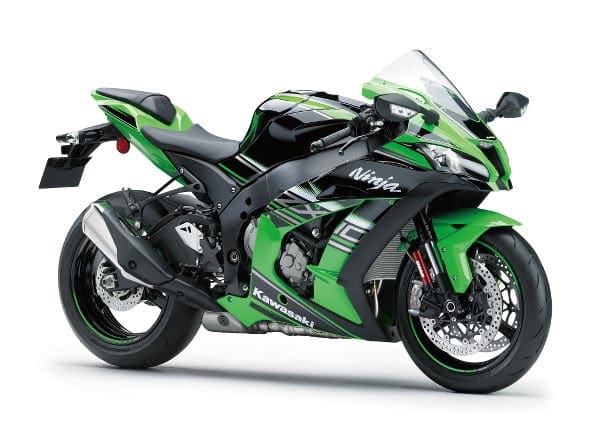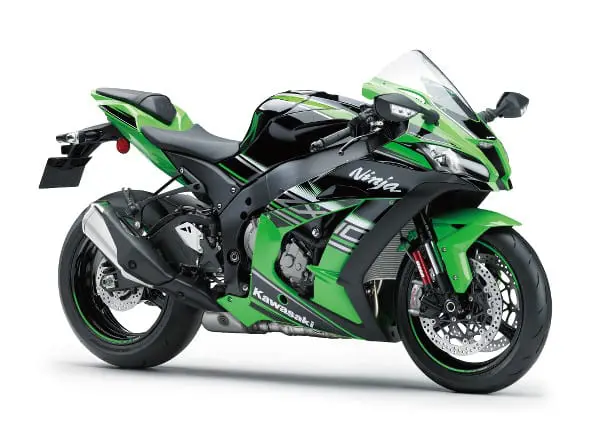 Here are the big hitting facts:
Engine:
– 207bhp (claimed)
– New redesigned engine
– New electronics package
– New 5-stage traction-control
– Quick-shifter
– Launch control
– New rider modes
– New Electronic throttle-valves & secondary injectors
– Adjustable electronic engine-brake control
– Bosch 6-axis IMU
– New gearbox ratios
– Lighter crankshaft
– New titanium exhaust
– Revised cooling system
– New larger airbox & ram-air system
Chassis:
– New Showa gas-forks & new balance-free rear shock
– New frame inc headstock position
– New swingarm
– Brembo M50 Monobloc brakes, 330mm discs
– Öhlins electronic steering damper
– New 'intelligent' ABS system
– New aerodynamics
– New riding position
– New lightweight wheels
In a wee bit more detail, power is claimed to be around 207bhp with ram-air, which should equate to about 185-190bhp at the wheel, which is plenty. The extra shove comes from new cam profiles and a redesigned combustion chamber, shorter pistons, revised cylinder head ports and larger-diameter valves, while the airbox has a greater volume.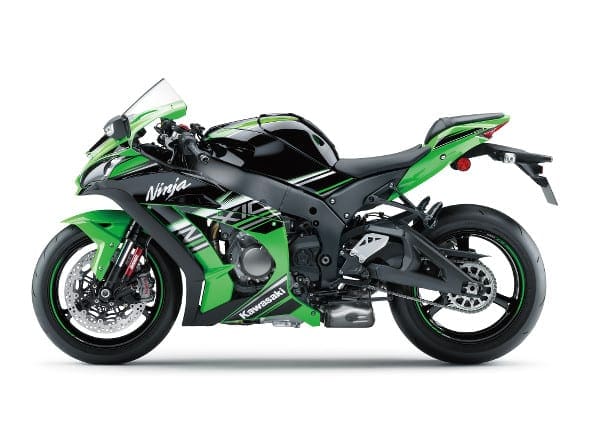 One of the big items is the electronic throttle valves which allows the ECU to control how much fuel and air is delivered to the engine. This works in tandem with the new S-KTRC traction-control system which could possibly mean this bike will be a twin or a triple through and exiting corners and a full blown four on the straights, just like in WSB. That's firing on two, then three, then four cylinders but we won't know until a little later and could just be dreaming – Rootsy is at the reveal launch now, so when we know for sure, we'll let you know. It also features secondary injectors for top-end push and the gearbox and ratios are spanking new, too.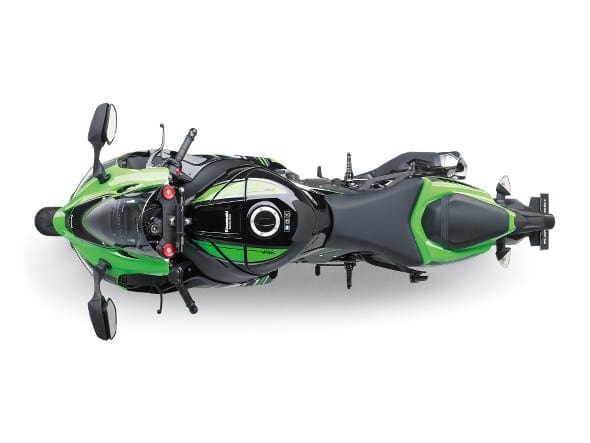 A lighter crankshaft reduces inertial push and also helps speed up handling. Aiding that are new gas-charged, balance-free Showa forks, with a likewise specced Showa rear shock. Both top and tail a revised frame and the wheels are even lighter than before. Monster Brembo M50 brakes biting on whopping 330mm discs slow the show, featuring ABS and a new intelligent anti-lock system. There's also an electronic Öhlins steering damper to boot.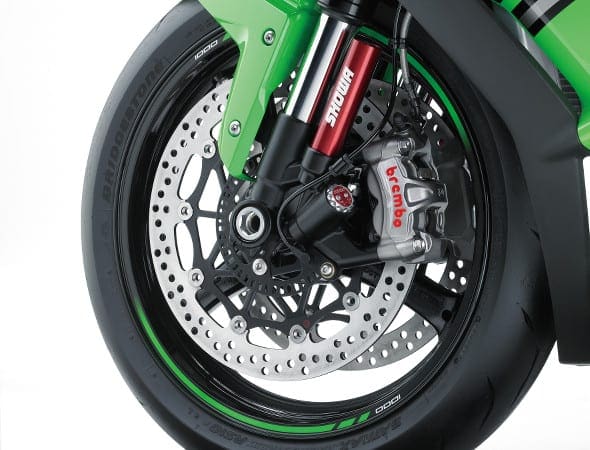 It utilises a Bosch IMU (Inertial Measurement Unit) running via 6-degrees, five of which are measured, and one calculated. This works with the TC and the throttle valves, incorporating a 'cornering management system'. TC is new and has five-levels, there are three riding modes, engine braking can be altered, it has launch control and (yippee!) a quick-shifter.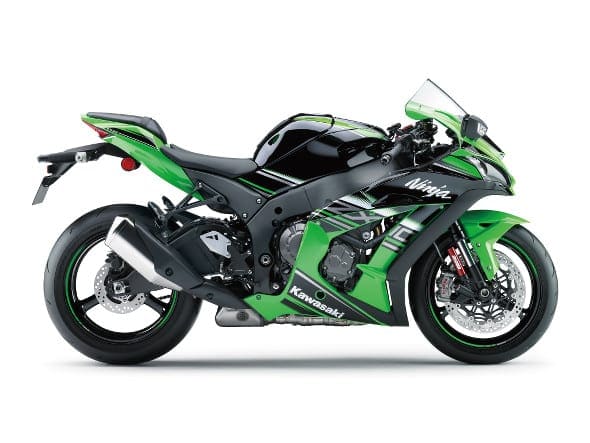 There's also a race kit! This can activate the down-shifter and a whole host of other features via a new ECU. Which, we must say, is the only miss for the bike, no down-shift blipper as standard (hence the 'very nearly' right at the start of this story), but with such a huge list of upgrades, it won't be missed a great deal.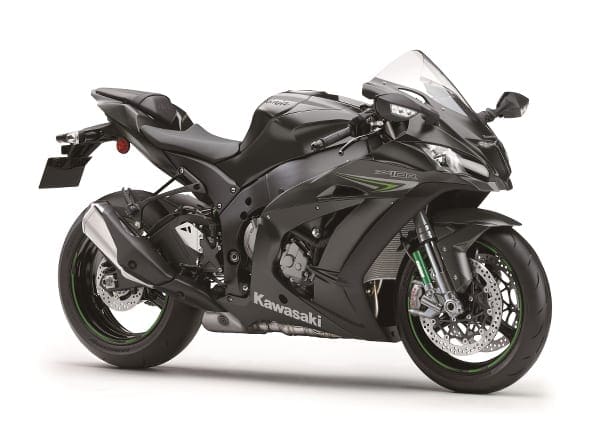 And for now that's that, but check back in the coming days for a more in-depth analysis of various parts of the bike.
So, what do you think? We love it!

Enjoy more Fast Bikes reading in the monthly magazine.
Click here
to subscribe.