We thought we'd knock up some ideas for Christmas for all you Guy Martin fans out there. Then, once we did that, we had a think about what Guy himself might like…
Guy Martin Christmas Cards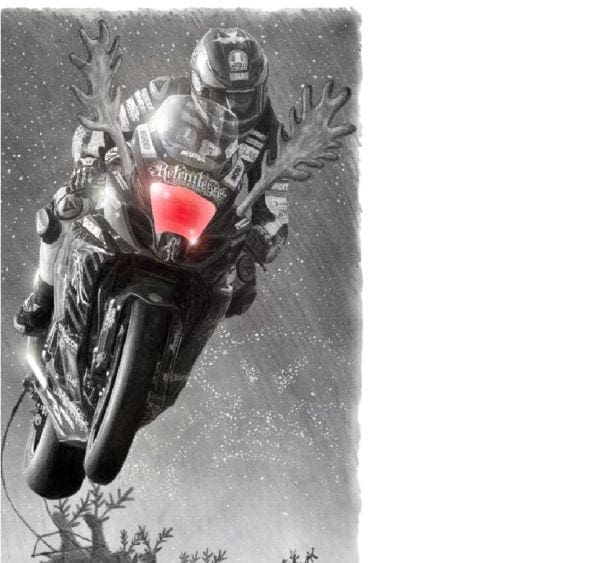 What says Christmas more than a Guy Martin inspired Crimble card. FB favourite Billyart has knocked up these little numbers for you to send out to your nearest and dearest, and they promise to look spectacular on your Gran's mantelpiece come the 25th (and, no, that's not a euphemism…).
Check out the Christmas cards here
Guy Martin Bobble Hat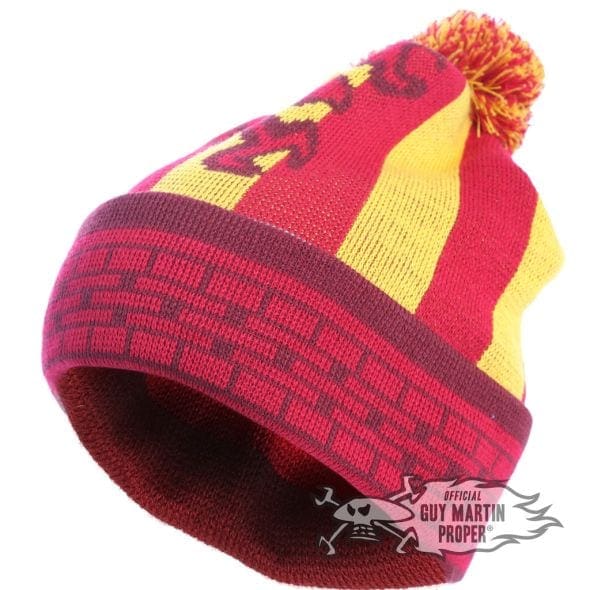 To keep the brain cells warm this winter, you'll need to get yourself one of these – a Guy Martin official bobble hat. We're not sure if there are many unofficial ones kicking about, but why would you mess with those when you could get yourself one of these! £15 to you, chief!
Guy Martin T-Shirt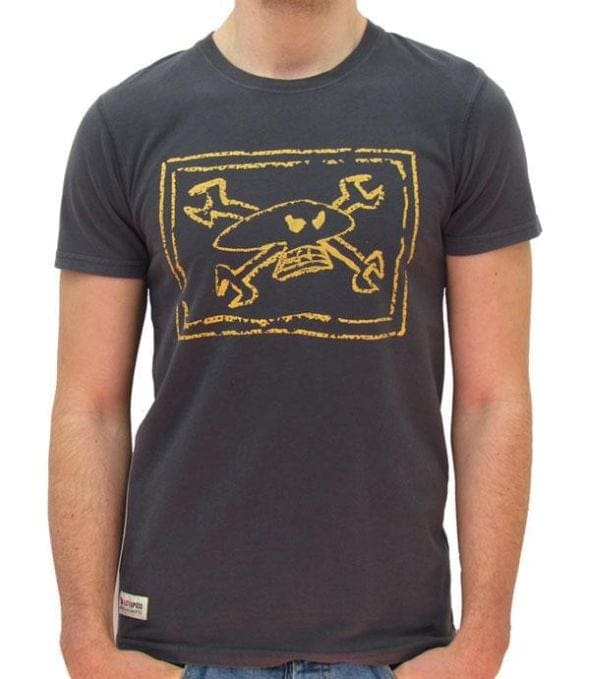 Ah, the classic Guy Martin T-shirt. What more could any self respecting Guy Martin fan want this December the 25th? Made from, er, material, and able to fit lots of different sizes (so long as you get different sizes), it's a sure fire hit! £25.99
Guy Martin AGV K3 VV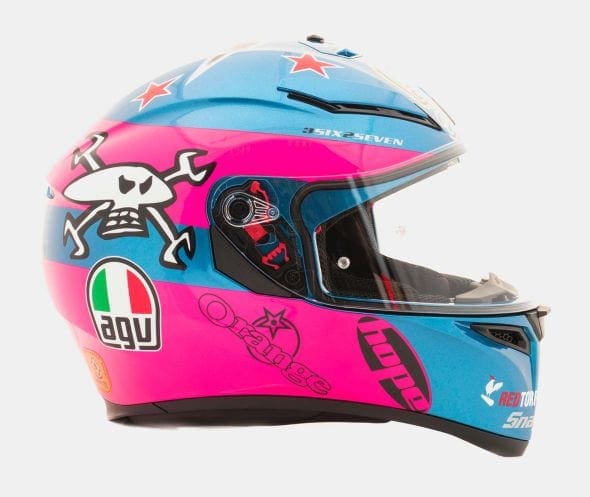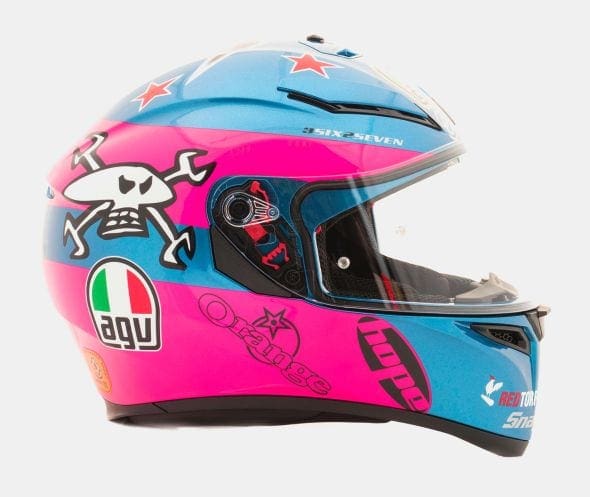 Not only is this a top hat, it's also decked out in one of Guy's best ever paint jobs. The lid uses design elements from the more expensive Pista range, so you know you're getting a top spec lid that looks sensational. Not bad for £179.99.
Guy Martin Book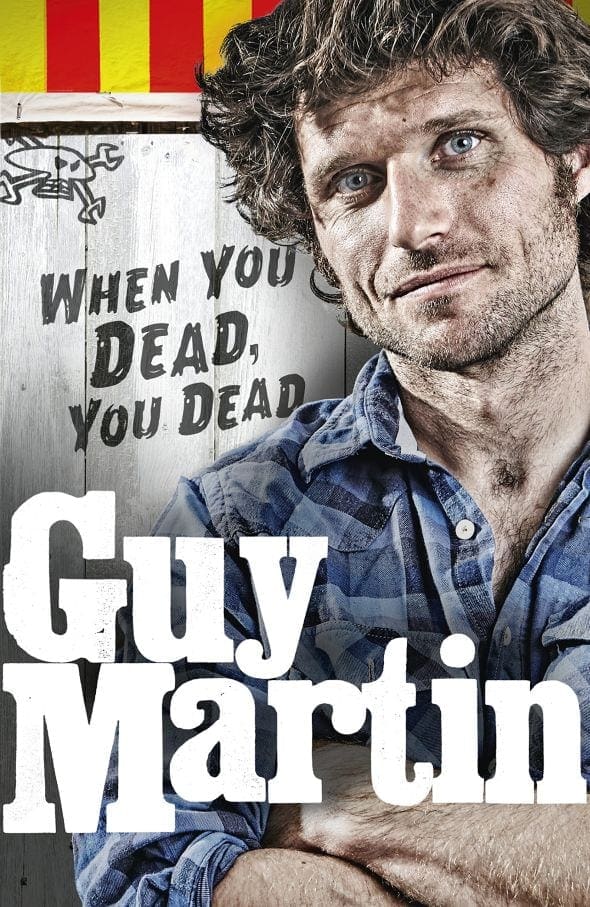 When You Dead, You Dead is a book about Guy Martin's exploits over the last year. He's not been holding back in 2015, what with all his racing and telly work, so you get a proper good ramble into the mind of the man. £20 rrp, but you can get it for about half that…
But what would Guy like this year in his stocking. We had a scratch of the old noggin and came up with these ideas.
Vulcan Jet Engine Rotor Vane Blade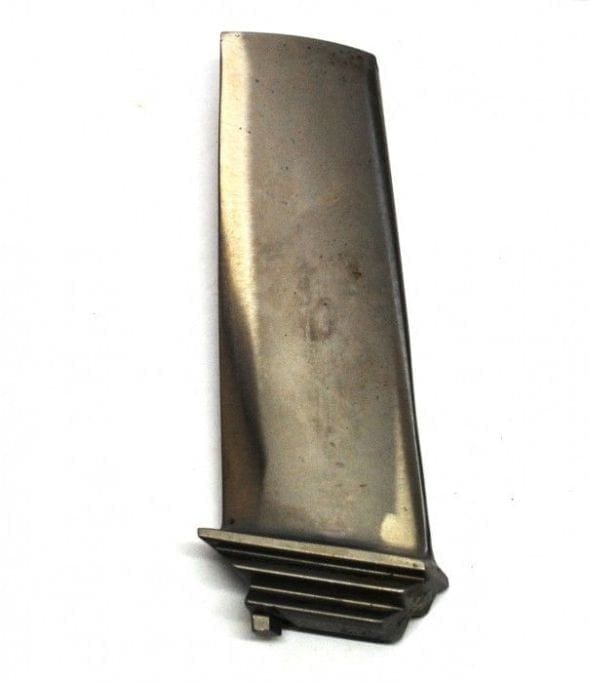 If you've just seen Guy's piece on the telly about the Vulcan bomber then you'll know that he's just a bit into it. This would look perfect on the mantelpiece, not bad value at £28.99
20 Litre Tea Urn
To say that Guy likes his tea is a bit of an understatement, so to ensure that a brew is never far away we thought a big tea urn would be just the job.
Orange 324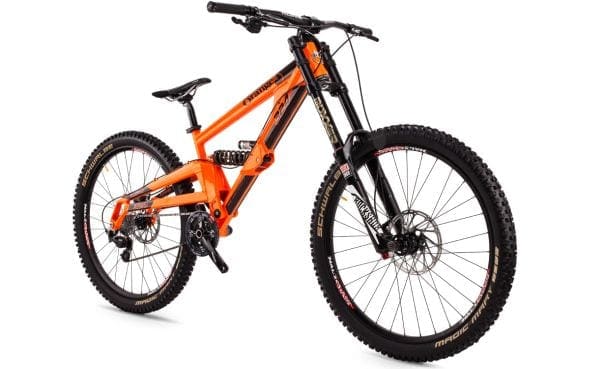 This is the Orange 324, and it's the Halifax firm's top spec downhill bike – ad so it should be at £4,200. For that, you don't even get an engine, or any other help to get you up a mountain in the first place…

Enjoy more Fast Bikes reading in the monthly magazine.
Click here
to subscribe.