MV Agusta's new Brutale 800 is one impressive motorcycle…
With the recent launch of MV Agusta's new Brutale 800 done and dusted, here are five things that strike us about the enigmatic naked triple.
1 – A well sorted chassis makes a huge difference: Not that the last Brutale, in 800 or 675cc configuration, didn't handle. They did, very well indeed. But they could get a little twitchy, occasionally making you wonder whether a steering damper may be a good idea (if you didn't already have one, or a model with one). MV's new bike has a 20mm longer wheelbase, and an adjusted trail, plus a new frame and seat unit, all of which helps put a bit more weight on the front end, among other laudable traits. The result is an extremely solid ride without compromising its flickable nature.
2 – Less power doesn't mean slower: The new bike doesn't make as much top-end power as the old one, but that really doesn't matter. The extra torque (a result of the Brutale's new remit, and a thorough engine revision) now available allows larger gaps between gears, but it still accelerates faster than the old bike says MV, and we reckon they may be right because she feels rapid.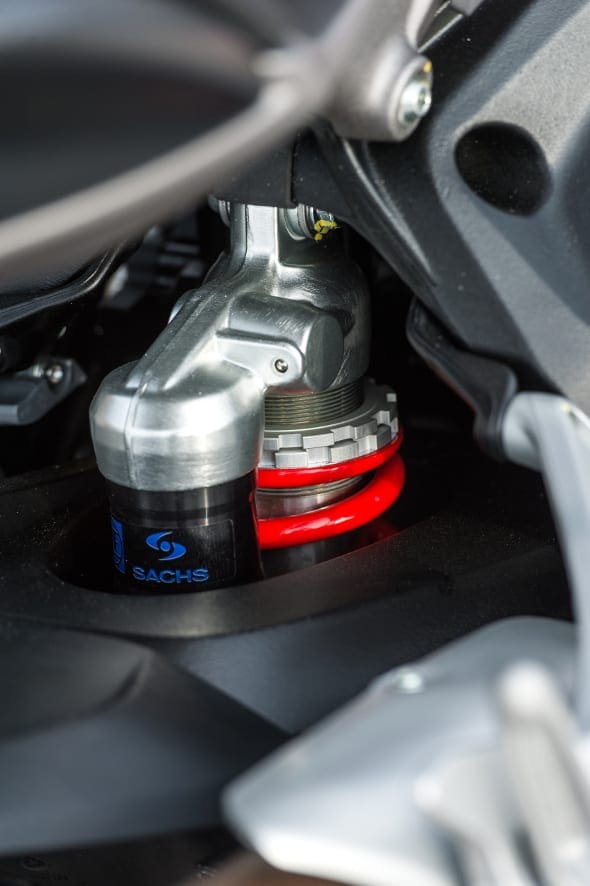 3 – MV's electronics are up there: With completely new software for the MVICS electronics system, the traction-control (and so on) have stepped up another level. The 8-level TC system can work without you even realising it, and despite operating partly on wheel-speed sensor data, is smart enough to know when you're pinging a minger it would appear. Well, at least until the front wheel completely stops! The wealth of engine adjustment remains, with a custom setting where you can fiddle with engine response, torque control and the rev limiter to name just a few.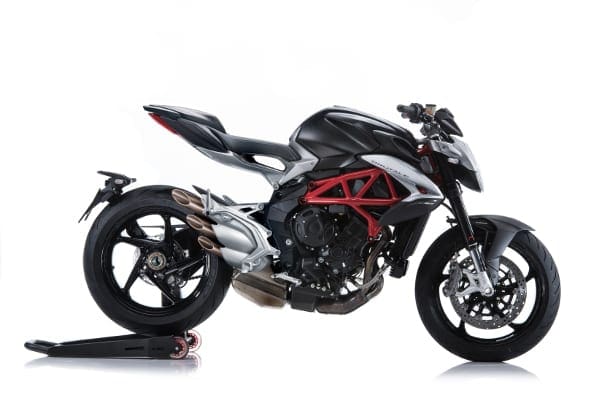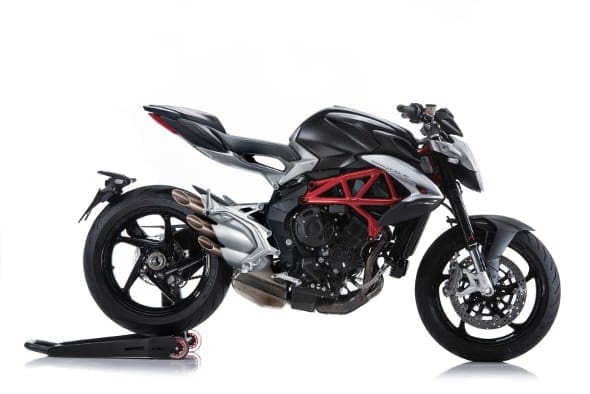 4 – MV's new philosophy pays dividends: As well as having to engineer the Brutale to meet the Euro 4 emission regulations (not an easy nor cheap task), MV has also gone over the bike, and how it may be used, with a fine tooth comb. Rather than just making sure it handles like a race bike, looks like Aphrodite and rips like a cheetah (arguably their usual approach), they've really thought about those times when you're not trying to whip your mates, break the speed of light or pretend to be Leon Camier. This fundamental change in approach broadens the Brutale's appeal just enough to open it up to many more potential customers as a viable option.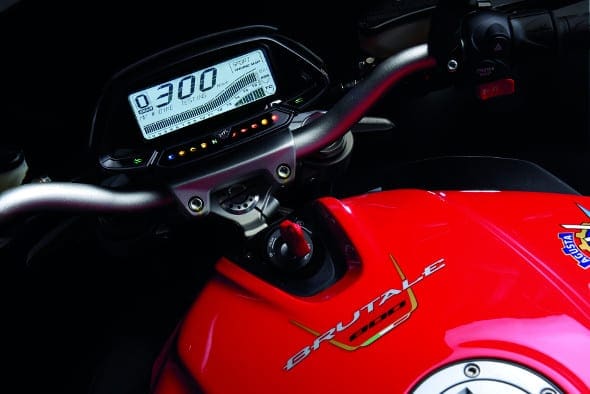 5 – Headline figures don't tell the whole story: "How can a heavier bike with less power be wow compared to the 2015 one", asked a chap on our Facebook page after we put 'Wow', following our day on the bike. A very fair question, headline figures are what we all, as avid bikers, look for when a new machine comes out. It's just natural; how much more power, how much lighter, how many more goodies and trinkets? Call us greedy, but we do like lots more of one thing and less of another. However, in this case much of the loss and gain is easily understandable. The weight gain is mostly from the Euro 4 friendly exhaust, something all manufacturers are having to deal with. Ditch the zorst for a lightweight aftermarket item and you'll lop the best part of 8kg off the bike. As for the power, that wasn't due to Euro 4, but rather a choice by MV. They could have got the bike to make the same power, or more, as the old one. However, that would have meant the new Brutale couldn't have fulfilled its new remit. It's a slightly different beast now but, trust us, you really can't notice the missing power. And, lastly, we fully expect an RR version to come out late this year or early next to supersede the current Brutale RR. As with that bike, it should make a big dollop more power than the stocker. So, if you want a new Brutale but can't get past the loss in boom (and won't take our word that the new one is a better bike anyway), just wait a wee while longer…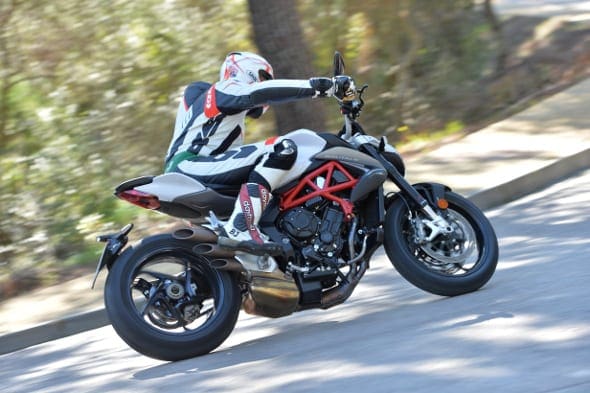 You can read our full launch report in issue 312 of Fast Bikes Magazine, coming soon.

Enjoy more Fast Bikes reading in the monthly magazine.
Click here
to subscribe.