Before we start, my name is Carl and I'm a 20 year old youth from south of the river. I love loud music, scoring a bit of work with Fast Bikes, doing stupid things and I have ridiculous hair; which is alright if it's stuffed in a helmet! This season I'll be racing #17 in the Ducati Tri-Options Cup for my third consecutive season supporting the British Superbikes. I'm aiming to kick some ass on a real shoestring, and you can follow all my adventures here…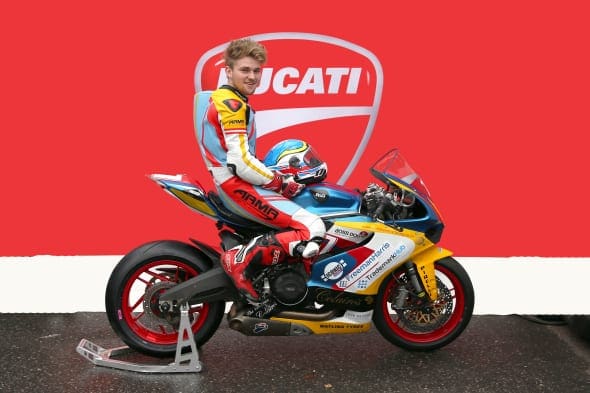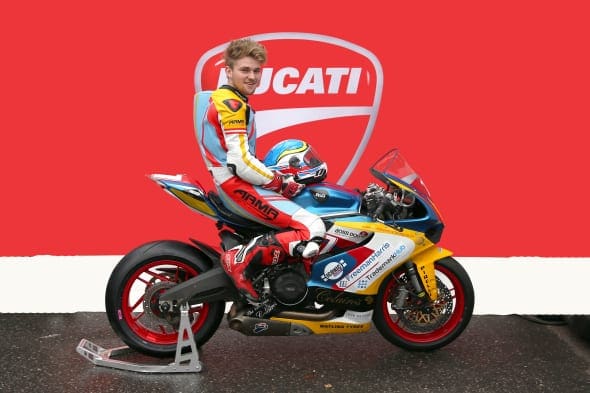 On the pre-season hype:
Everyone loves winter right? Unless you race and then it's just that disgusting period of time where one must rush around ludicrously and sort out EVERYTHING for the coming year. Usually it always seems to last forever in itself, but this season's been a bit different. For starters, in 2016 I've decided to up the game and take on some personal training with a very pleasant chap called Aaron Rowe who has trained the likes of Danny Buchan and Tai Woffinden; so he knows his shit. I've gone for sessions with him whilst following an exercise and diet plan, meaning I've cut down on eating shit and (a fair amount of) excessive drinking. Now that's serious! I'll let you know how it goes and what difference it makes, to see if the change is noticeable throughout the season by my results.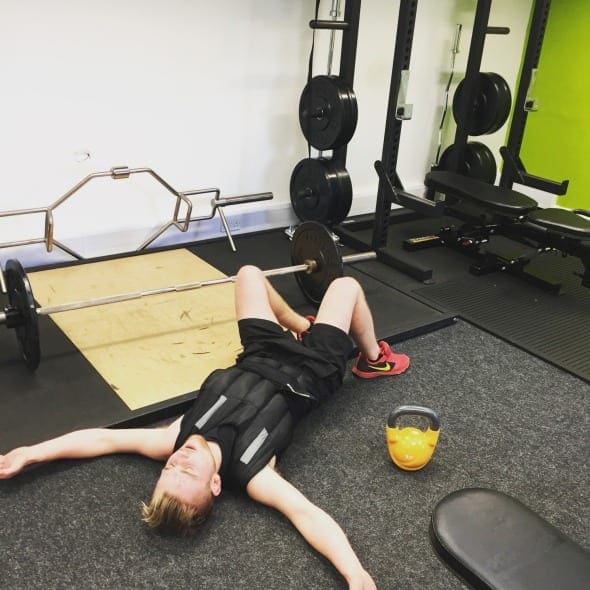 On top of this, I also used 'training' as a great excuse to go out and spank a load of money on a Kawasaki KX125 two dinger motocross bike. Now, I already have a 140cc Pit bike Supermoto set up to use on kart tracks which is a great laugh (as Rootsy just found out in the British Champs), but the crosser is on a whole different level. For anyone who wants to sharpen their skills I would highly recommend picking one up, or at least have a go on one at any of the many off-road schools around the country. Riding Motocross gives so much feeling when getting a bike in different shapes, which really does translate into the real world; making me feel a lot more confident a) at being a bit more loose and b) when conditions aren't quite perfect. On top of this the physical aspect is massive: I actually remember Josh Brookes saying that the only training he does is on a bike or jet-ski, and now I can see why. Getting fit without busting your arse in the gym AND getting to ride at the same time is like an absolute god send. This means for once I'm actually praying for a rain hit season…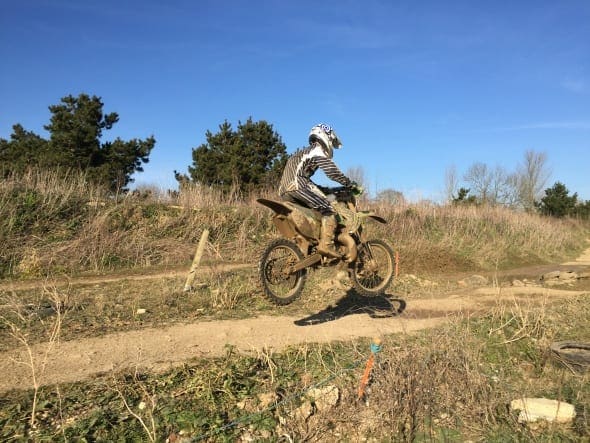 Article continues below...
Advert
I'm not the only change this year though, as MSVR have been keeping us on our toes with a number of rule changes throughout the British Superbike paddock which brings the bikes even closer to standard spec. This means more work and prep to get it legal (okay just had to bin the power commander and remap), although the boys in Stocks are having a harder time with some radical changes so I can't really moan. In theory, this is pretty good news for me as (hopefully) it will make all the bikes a lot more even on power – and being pretty small should make me a bit of a rocket!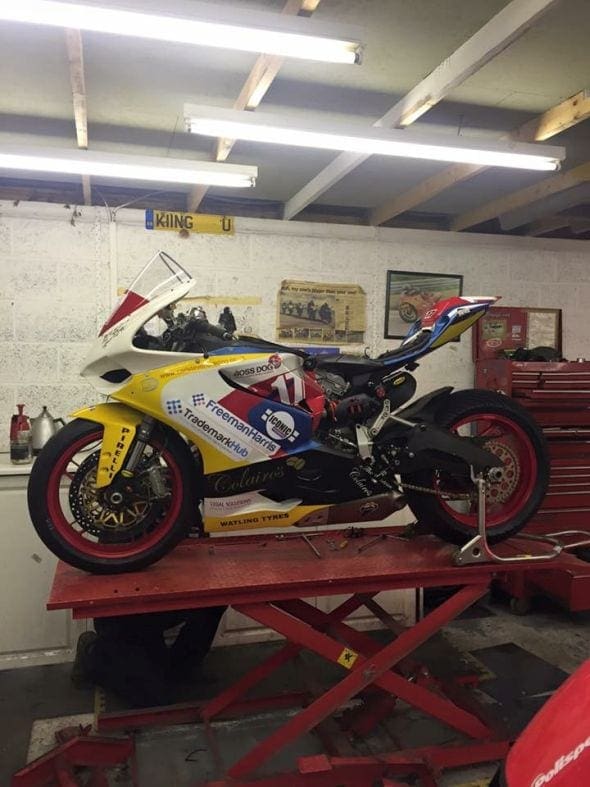 In terms of prep, we had the bike refreshed with some love and TLC over winter with Steve King Motorsport, as EVERY race bike should get, or you'll have a big boom and a massive repair bill on your hands after a few rounds. And nobody's got time for that. After this we dropped into Moto Rapido Ducati where Wilf and the team made sure she was running nice and smoothly, before we head out for the first test of the season in Spain. 2016 I'm coming for you!
Article continues below...
Advert

Enjoy more Fast Bikes reading in the monthly magazine.
Click here
to subscribe.