Testing testing 1,2,3!
Before the UK weather starts to cheer up a little, it's always a great idea to head out somewhere sunny for a few days getting acclimatised at going round in circles at silly speeds; while making sure everything mechanically is fine and dandy. And who doesn't love a little holiday? If you've read the first blog you'll know I've worked my arse off to get in the best shape possible for this year. So its fair to say I was buzzing to get back on the little Panigale for our first outing of the season…
Missing out on the Pro-Test with the rest of the BSB boys as I wasn't convinced the bike would be ready, we booked onto your everyday No Limits event, which was the following four days at Cartagena (just enough time in case there was a few days of inclement weather). I mean, it was snowing at Guadix and Aragon! Now, I'd never been to Cartagena before, but my god it's impressive. We managed to catch the last day of the pro-test and saw the Superbike boys absolutely 'onit', which was pretty helpful just to see where the track went. Only one more sleep and it will be me!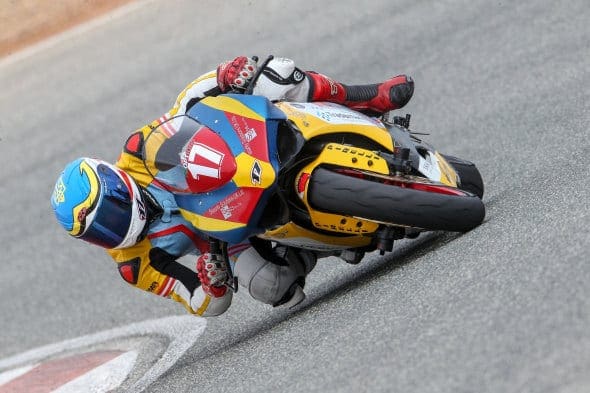 Day one was a little chilly but still rather nice and I was absolutely itching to get going. The first few sessions were a real struggle as the track is incredibly challenging, with a huge variation of fast and flowing straight into the tight and technical; like a Spanish Cadwell Park, minus the mountain. Upon asking Leon Haslam for advice, he told me to get it on the fat bit of the tyre as soon as possible, and I can see why. On a lot of the track you're banked over with a good chunk of throttle, which although gives great photos, gives you an even greater chance of hitting the eject button. I like to think I'm pretty smooth but, f#ck, the little Panigale did try to kill me a few times!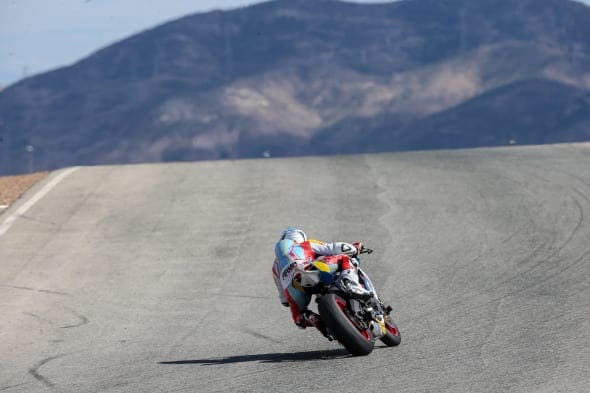 Session after session the times tumbled, mainly by focusing on individual corners and sections at a time. Although we didn't have a massive tower of tyres we did spin a fair few laps, and by the end of day two we were starting to get a decent pace on. Arm pump really did hit hard so long runs were an issue, but new rubber on day three meant further solid improvement in times and a really good feeling from the little 899; with only minute changes to stiffen the suspension as the pace shot up.
Article continues below...
Advert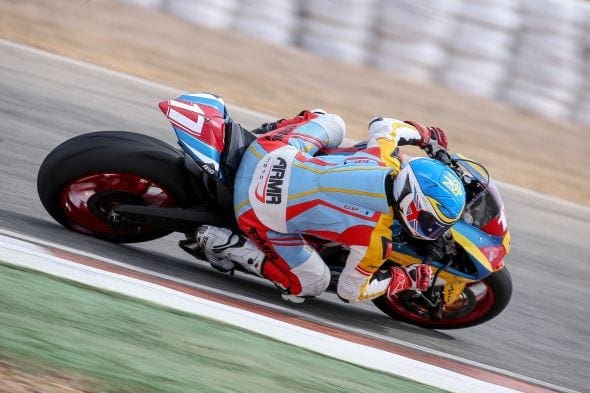 The last day was a bit shit weather-wise, with headwinds so strong it felt like riding a shopping trolley. This meant that although we had some new tyres and ideas to go quicker again, it didn't materialise and we only bothered doing a few laps. Overall we had fun, the general times were good, and besides a bit of arm pump everything went to plan. It's got me back into the swing of things and I'm buzzing for the official BSB tests at Silverstone and Donington Park on the 29th and 31st March respectively before round one on the 8th-10th April.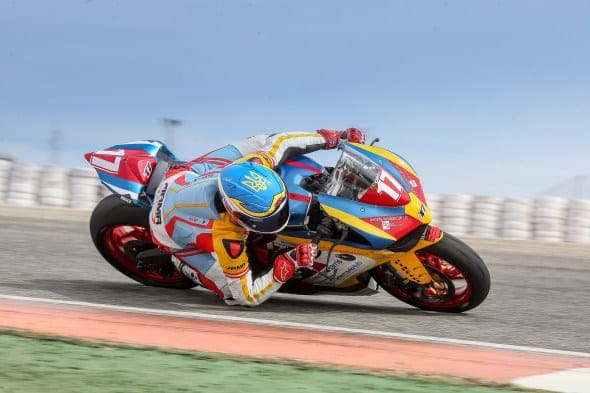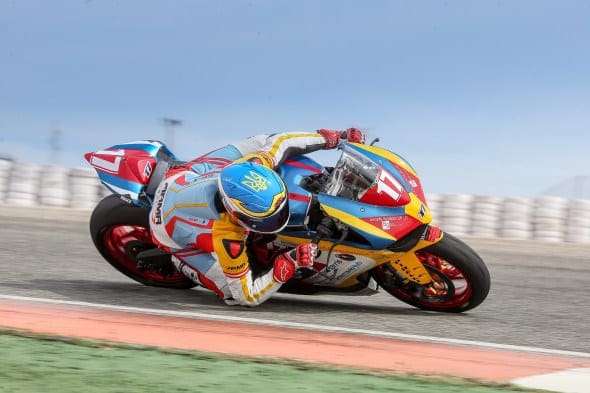 Oh, and the BSB tests are free entry so do come down and say hello!
Article continues below...
Advert
Carl

Enjoy more Fast Bikes reading in the monthly magazine.
Click here
to subscribe.