It may be 1-0 to Jorge Lorenzo but, as we saw last year, the Termas De Rio Honda circuit can throw up some big surprises. How quickly will the factory boys be able set up the new electronics? How well will the Michelin's hold up at a track they haven't tested on? Will the non-aliens be able to bridge that gap? We think it's going to be a corker, so how about a little recap?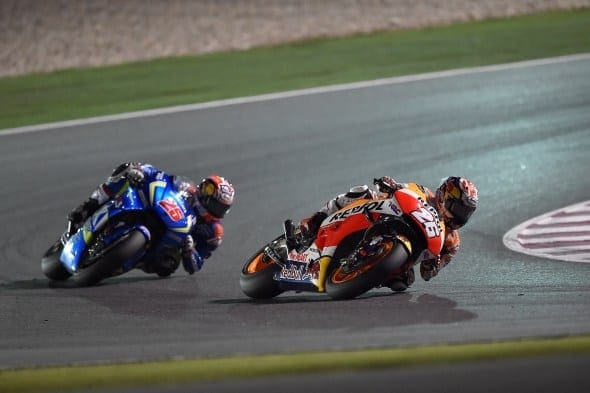 Taking you back to the previous season, last year's Grand Prix at the Termas De Rio Honda was a pivotal race in the making of 2015, with tyre choice playing a fundamental role as track temperatures rose. Valentino Rossi crafted a win from nowhere and symbolically wore the Maradona '10' shirt in celebration – illuminating a deep sense of confidence and hunger for his tenth title which had his fans going absolutely f#%king mental. Marc Marquez pushed the recalcitrant Repsol Honda over the edge and into a pool of desperation, making the first in a line of errors that cost him the title (although I can't blame him for trying – who wouldn't?!). Both Ducatis were fast with Andrea Dovizioso grabbing second and Iannone just missing the podium – snatched at the last corner by the satellite Honda of Cal Crutchlow. Oh, and a Suzuki found itself on pole. Hell, that's a mouthful! And if the first round at Qatar is an accurate forecast, we are going to have a storm on our hands from all corners…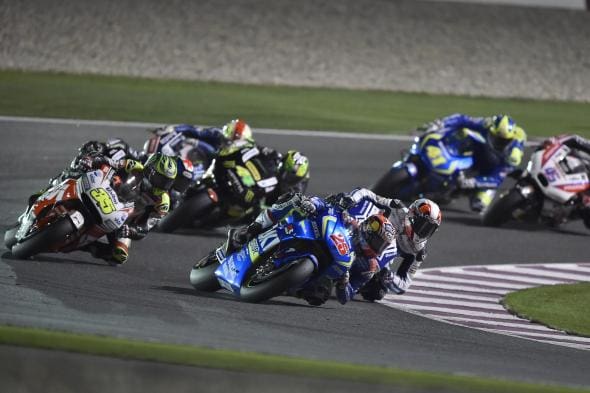 I know the world is against him, but for me the most impressive man at round one was Marquez. Relatively off the pace (for himself) throughout testing and timed practice he was unable to dominate like previously, yet somehow the Spaniard seems to just find that little bit of magic as only he can. And the fact he did it at Qatar, where Honda doesn't really have an illustrious history, means he can do it anywhere. Haters can carry on hating, but the man can't 'alf ride a bike.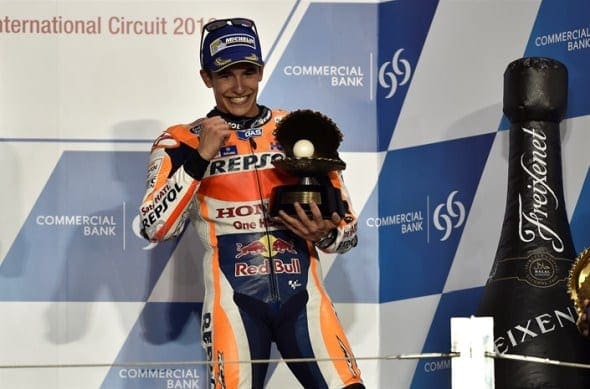 Leading the pack by pissing off at the front Lorenzo was an absolute machine; almost expected as he has been fast the whole of pre-season… Which means only a fool would've bet against him at round one. But he will have to work hard to carry the same dominance through to Argentina. On the other side of the garage Rossi wasn't far of the pace, but was far enough to leave him without the taste of champers; which means he needs to gun it at round two. And then you have the rocket-ships (or Ducatis as they're officially known). They have adapted well to the new tyres and shown some brutal pace; and with the two Italians at the helm who knows what carnage will ensue?
Article continues below...
Advert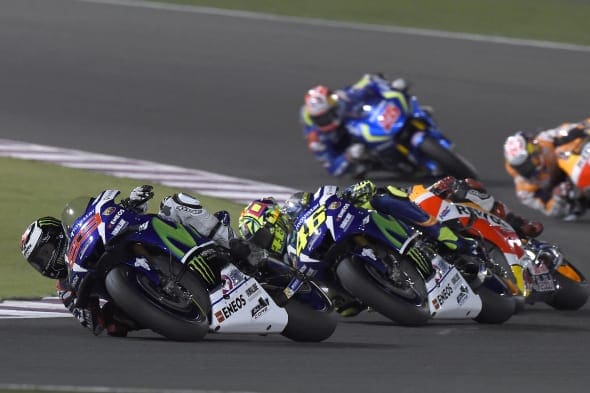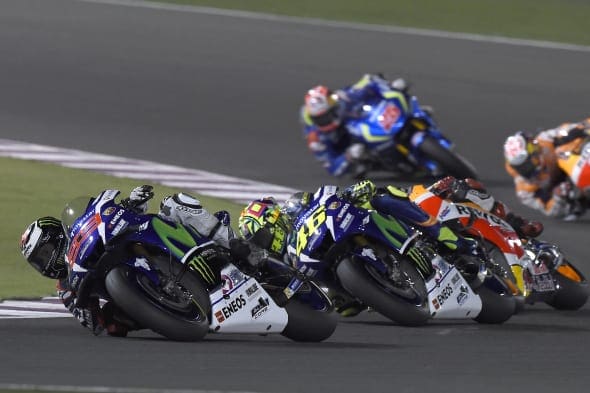 And then we have Pedrosa. An off-day these days means finishing 14-seconds from the front – and that is a monumental chunk to find. But then again, this year Dani hits Argentina injury free, and once he gets those electronics nailed he'll be as quick as anyone on his day, by my reckoning.
But let's not forget the underdogs – Maverick had been on fire throughout winter (not literally, thank god), and nailed a solid start to the season. But I have a sneaking suspicion there is more to come from the young Spaniard this weekend with the Termas De Rio Honda being more suited to that increasingly rapid Suzuki GSX-RR. He'll have the Brits hot on his heels though, with Scott Redding quick in testing, Crutchlow was a podium man last year, and Smith is still buzzing with a Factory KTM contract in his back pocket, which means it won't just be the 'aliens' to watch out for on Sunday.
So who's everyone's bets on?
Article continues below...
Advert

Enjoy more Fast Bikes reading in the monthly magazine.
Click here
to subscribe.