Two days of testing before round one – What could possibly go wrong?
If you read my last blog, you'd of seen that we had the two official British Superbike tests at Silverstone and Donington Park, before heading back to Silverstone for round one a week later. After some sweet track time in Spain I was absolutely buzzing to get out with the rest of the Ducati chaps and really give it some stick. But of course, as she does, lady luck decided to piss all over our fire…
As I said, I was absolutely buzzing to get out at Silverstone, which meant getting even more decent time in the saddle before round one. This was not meant to be though, as unfortunately fate had other plans, with extenuating circumstances of a family bereavement meaning we had to pack up and head home at half four in the morning. This meant Silverstone was done before it even started, with a grand total of zero laps completed. Surely Donington would hold better fortunes?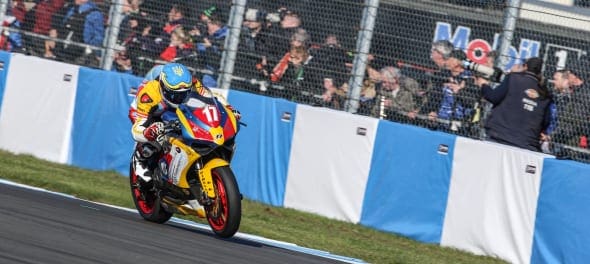 Apparently not. I mean everyone loves joining a new club right? Well the Craner club isn't one I'd recommend…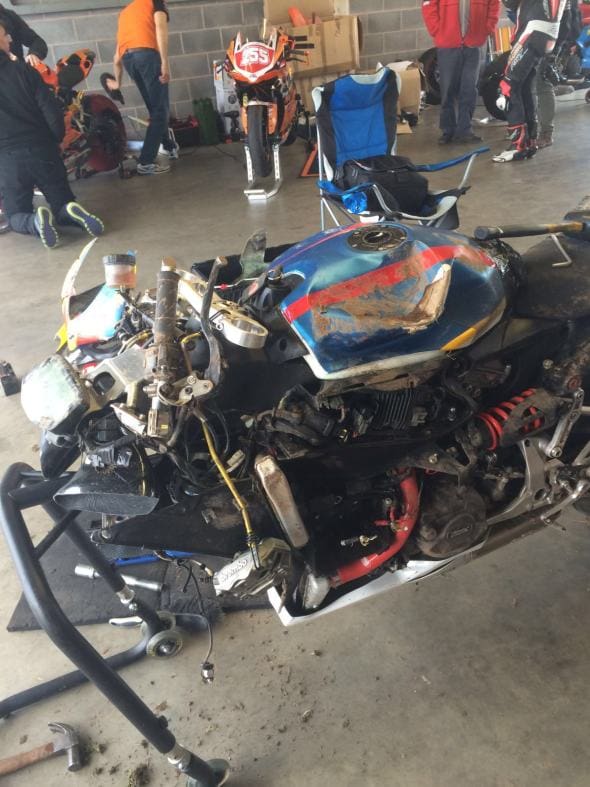 Keen to make up for lost time, I headed out in the first session of the day (a rather chilly one may I add) in order to get back into the swing of things. I planned on making sure I had a good solid feeling before giving the thing a good hooning later on with a quick six laps, but on my in-lap last year's runner-up, Leon Morris, popped past; and I just couldn't resist the chase… It was all going absolutely swimmingly – I absolutely nailed the last sector and turn one, but then things went downhill. Literally… I flicked it from right to left, tapped my knee on the deck and then my face followed as the front tucked from straight under me. Job's f*%ked!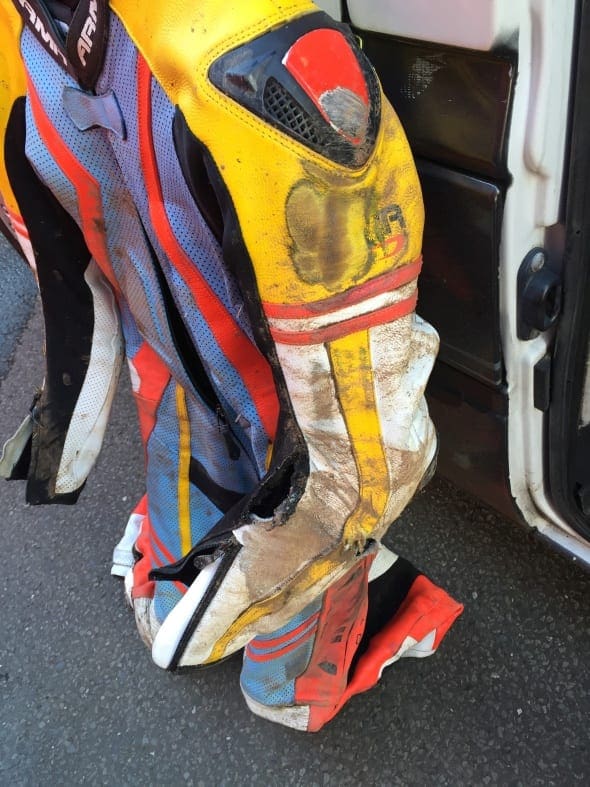 As you can see, she has definitely seen better days. Luckily my riding kit did its job excellently and kept me injury-free with just a few little grazes; besides the feeling of being hit by a bus the next morning. But what's done is done, and what better time to do it than a week before the first round? All hands on deck for the repair…
Article continues below...
Advert

Enjoy more Fast Bikes reading in the monthly magazine.
Click here
to subscribe.