There was a lot going on at the Silverstone Bike Track Day last Monday, none more impressive than Yamaha's Supersport Pro Tour. Complete with Race Truck and a fleet of YZF R6's and YZF R1's you were invited to test the R-Series for free, yes no money, around Silverstone's Grand Prix Circuit. Now I have been on a few test rides pre-purchase before but this has got to be one of the greatest test rides ever!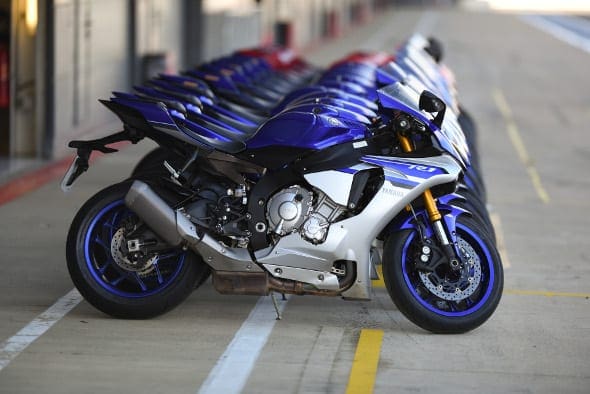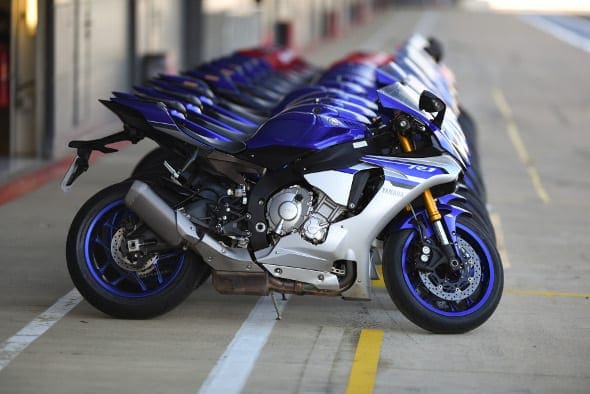 At the pre track day briefing the Silverstone gentry line up and went through the running order for the day, then as part of the day we were given the opportunity to give up one of our sessions on the bikes we brung and swap it in with either a brand new R6 or an R1, as was my choice.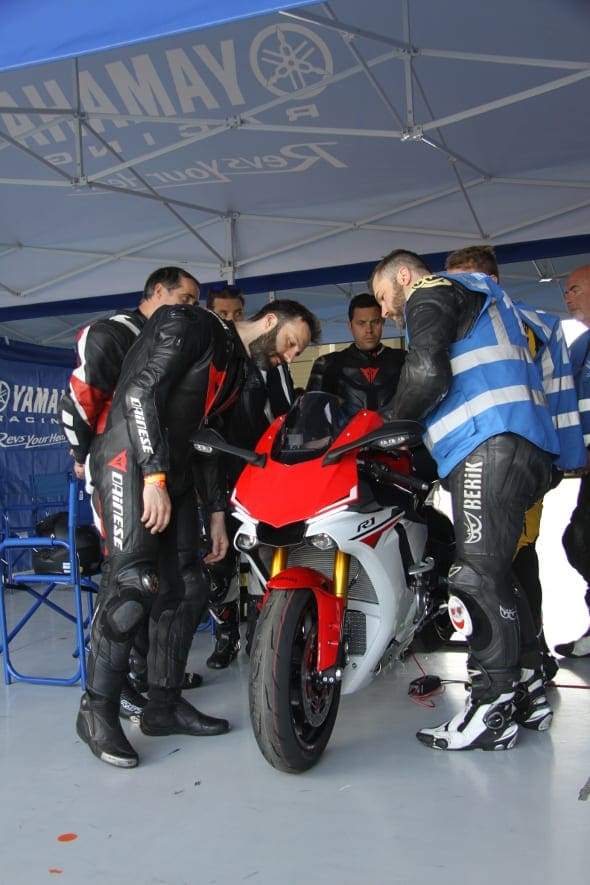 Well as you can probably gather there was a dirty rush to the Yamaha booth and I managed, after swiftly exiting the briefing, to land an R1 for the 2:50 session. Fresh from learning the circuit on my chosen ride for the day, the Ducati 1200R, I got to Yamaha as planned at 2:30 for the bike briefing. This was no sales pitch, just a run through of the electronics, di-mystifying the dash and learning about the various tricks that the R1 can pull off.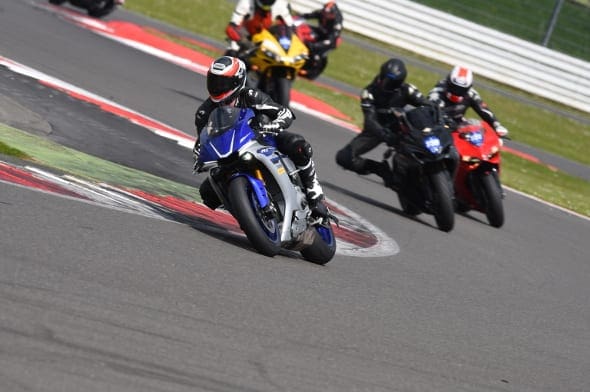 This was not my first time on the YZF-R1, I pinched Rootsy's a couple of times when he was running it as a staff bike last year but it was my first time on track, and for a first time Silverstones Grand Prix Circuit did very nicely indeed. After the short briefing the session started and I was out tailing an instructor who had advised me to just ride how I ride, which I did and he managed to match his speed to mine with one hand on the tank hoping I would get quicker I am sure. I did get quicker, a lot quicker as I got used to the ride and by the end of the session was faster than I had been all day – though on a very different bike granted.
All in it was a fantastic experience and the perfect way to test ride Yamaha's R-Series but unfortunately I am praising the event after the event, unless you are reading this before 21st May when they are at Donington Park with Focussed Events. Just make sure you look out for the Supersport Pro Tour in future, this cannot fail to sell bikes which means they will be back.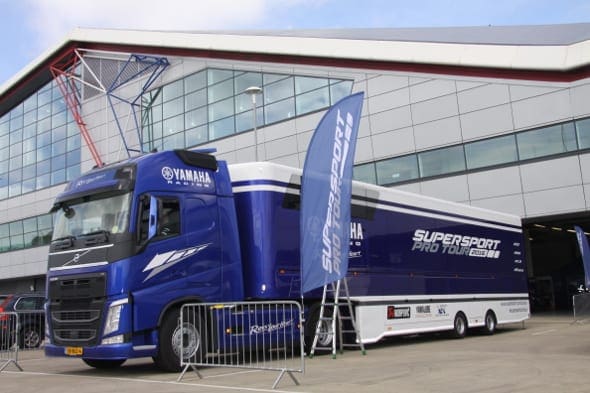 Find out more here
Thanks to www.picman.co.uk for the images
Picture Credit – Picman Images

Enjoy more Fast Bikes reading in the monthly magazine.
Click here
to subscribe.