Fast Bikes is 25 years old. Yes, it's hard to believe that the accountants, insurance companies, health and safety executives or law enforcers haven't pulled the shutter down on this most enthusiastic of ventures – but it's true. We're growing old disgracefully, and as such this month's mag is a celebration of all things Fast and all things Bikes – we've even included a test from the so-called 'good old days' – Shakey and Co on a wrecking spree in France…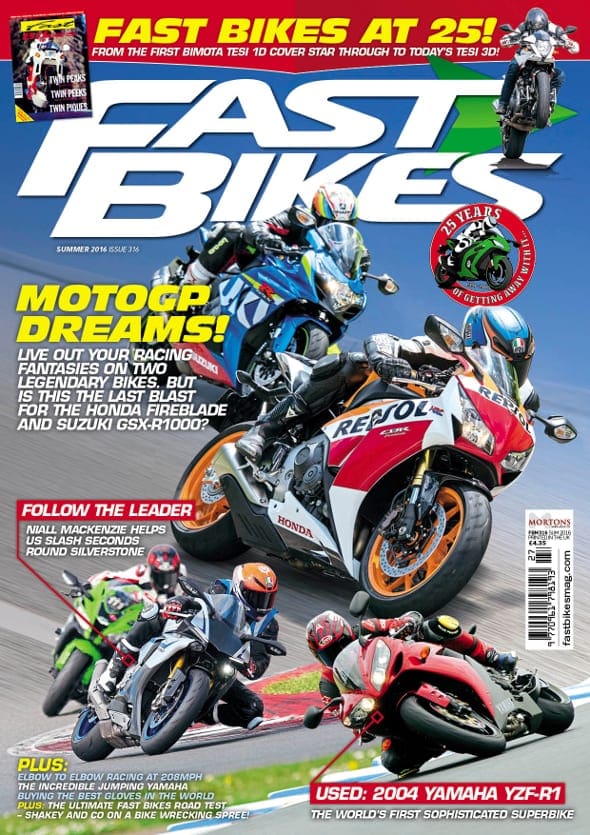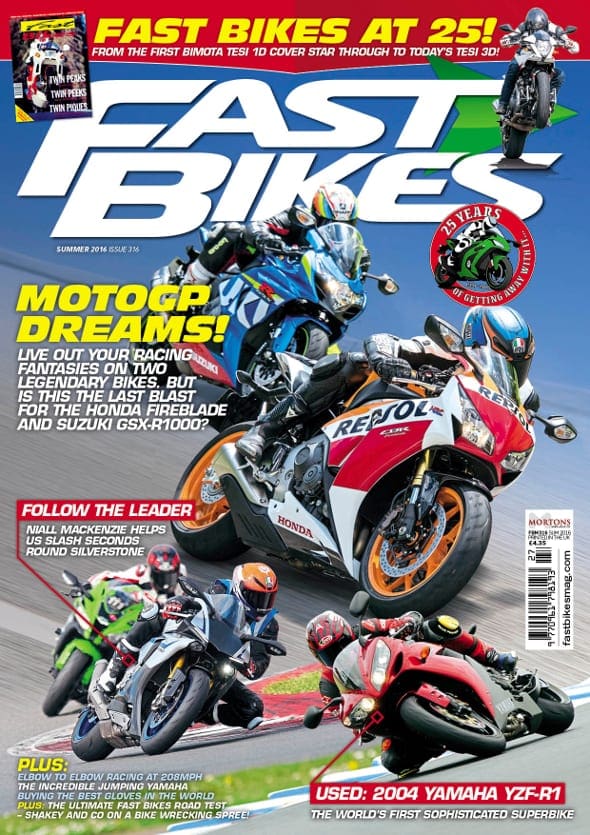 After last month's jamboree of excess – namely our massive Sportsbike of the Year test – we've come back to earth. But not with a bump, but rather with two of the most cultured and crafted superbikes to grace this earth – the Suzuki GSX-R1000 and Honda Fireblade. This venerable pair is up for a revamp at the end of the year, so we're considering this as our last blast on pure, unadulterated sportsbike heaven. They rock, they really do…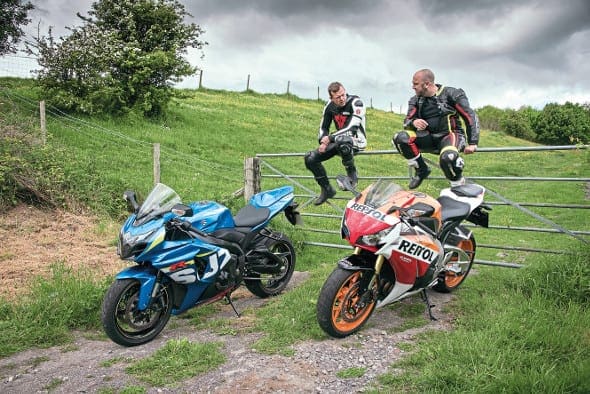 The cover bike of the first issue was a Bimota Tesi, so we've taken the equivalent bike and given that the Fast Bikes treatment. The Tesi 3D Naked is proper good fun – and so it should be for £25,000 grand – but that investment gets you not just a dynamic machine, you get a mechanical sculpture that you'll end up gawping at for hours.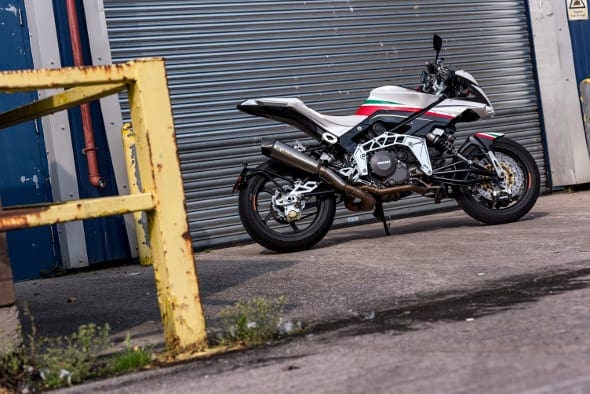 Niall Mackenzie then takes us by the hand and leads us round Silverstone, eking some serious seconds from our lap time round the best track in Blighty. For the price of a set of decent tyres, you can invest in your riding skills to achieve some serious time savings.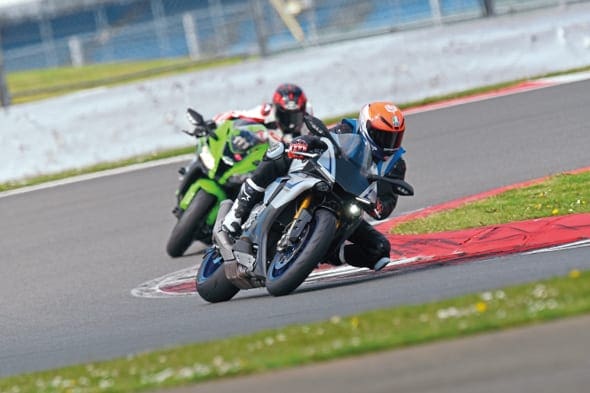 Then we've packed the rest of the mag with a deep understanding of whether the 2004 Yamaha YZF-R1 makes a sensible used buy, we look under the skin of CAME Yamaha's double TT Supersport winning YZF-R6, we check out how we can improve our braking with the California Superbike School, sample life behind the scenes at the North West 200, we look back on the month in racing, unearth some awesome roads for you to sample, see how Paul Denning's Yamaha WSB operation is faring, and go jumping in a new Yama-car! Plus lots more!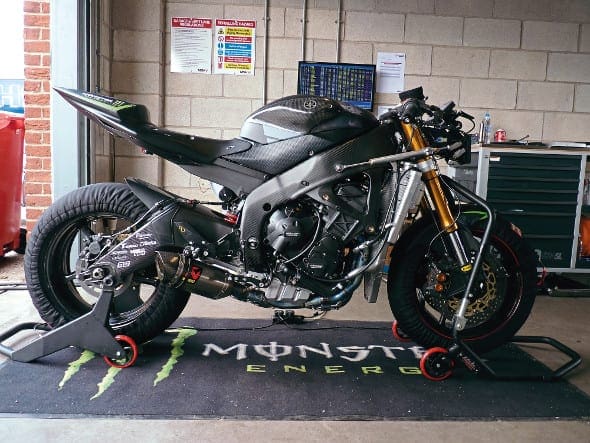 It's available in all good newsagent, supermarket and can be downloaded from Pocketmags here!

Enjoy more Fast Bikes reading in the monthly magazine.
Click here
to subscribe.