Okay, we survived Silverstone. By the skin of our teeth but we did it! We now had a bit of time to regroup now, before the home round at Brands Hatch. This meant all the necessary prep; finally getting hold of a (ridiculously expensive) tank from Italy, getting new pegs and bars, and generally bringing the old girl back to her neat self.
This also meant a snazzy new colour scheme; same design with that little bit of added jazziness thrown for good measure, so a big shout out to Bossdog graphics who stuck it out for this at barely any notice, and also to the brand ACF-50 and Adams Aviation for helping us out with sponsorship. Honestly, without these guys I would never be able to do what I love.
So with everything ready we made the long twenty minute trek down to Brands Hatch, for round three of the Ducati Tri-Options Cup. In all honesty, my confidence was still at a bit of a low, but what better place to get back on it than my home race. For free practice I threw in some settings, went out and ended up pissing about in 21st position… which was two seconds of my personal best from last year" Shit. Something just didn't feel right and we changed the setup pretty radically for qualifying to see if I could regain that confidence.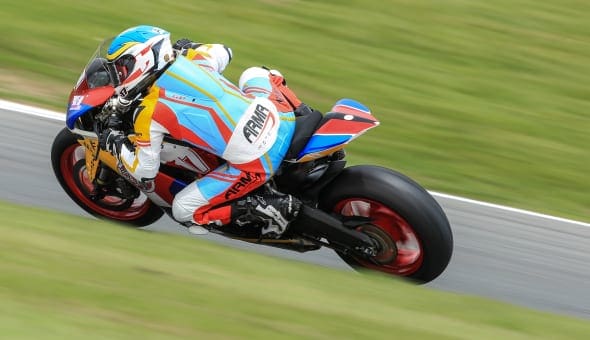 Which in turn, made fuck all difference. Stuck on some new boots and went barely any quicker at all, meaning we really were chasing our tails to make some improvements for race one after qualifying down in 22nd. Yeah, 22nd. Binoculars anyone?!
Race one I managed to get a fairly decent start, and managed to climb up a little bit through to 18th, which was progress; albeit baby steps. I just couldn't get my head around how the bike felt, even though we had everything the same as the end of last year. By ballsing around I didn't even manage to get a higher grid position, and with Brands being the local meeting everyone was going to be there for the Sunday race.
Article continues below...
Advert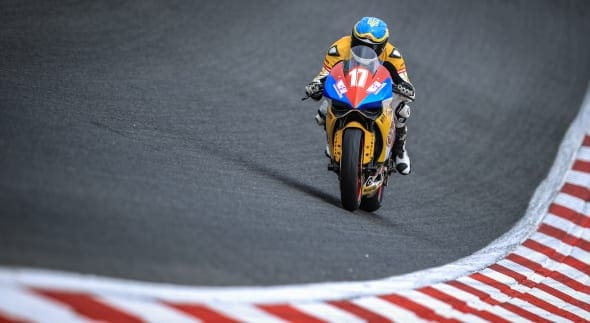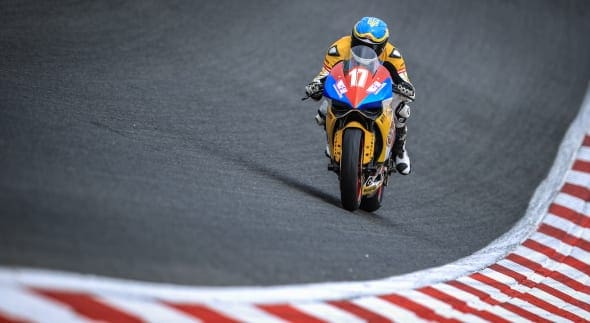 And honestly, the bike didn't feel any better. I have no idea why but it just didn't quite catch that sweet spot, and the front just felt loose as hell. The harder I rode it the less it wanted to go quicker, and after digging in deep, we managed to knock another second of but still just out of the 49's which was pretty annoying.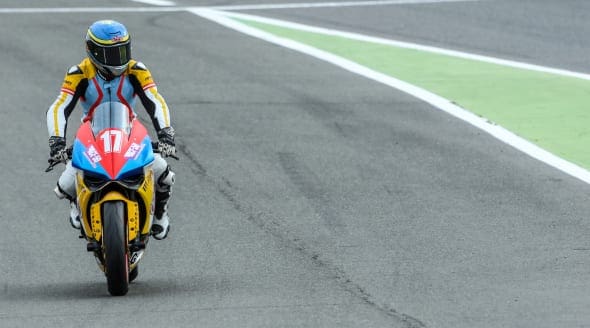 Article continues below...
Advert
A massive thanks to everyone who came down though; friends, family and sponsors. It's been a big effort and the only way is up!

Enjoy more Fast Bikes reading in the monthly magazine.
Click here
to subscribe.