We here at Fast Bikes heard that Tuesday just gone (yup, August 23rd) was Swedish Meatballs day. It's true! Go check it out! With this in mind we heard that the British Superbike paddock's very own Swede – Filip Backlund – made his own Swedish meatballs on the run-up to this Bank Holiday weekend's event at Cadwell Park. Well, the top fella and Quattro Plant Cool Kawasaki rider contacted us at Fast Bikes Towers to give us his recipe. Nice one!
Then, on top of that he's promised to give out a couple of prizes to those that can replicate his recipe and post photographic proof on our page. To show you what you are aiming for, Filip even sent us this snap of his meal from Tuesday. If you are one of the two best-looking dishes (sadly we can't taste them in a Masterchef style) then TWO winners get an entry ticket each to the next round after Cadwell Park at Oulton Park, Cheshire on 11th September.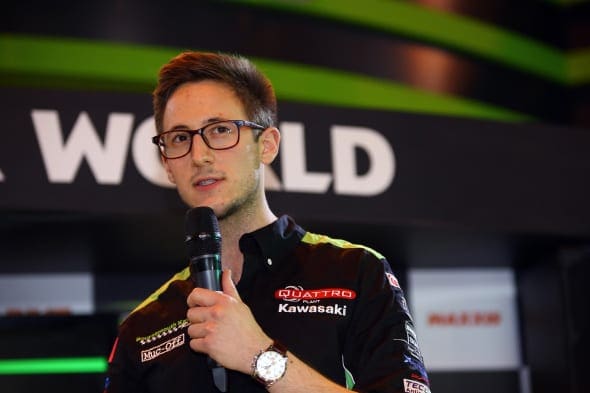 So what are you waiting for? And do give him a cheer if you're there at Cadwell Park this weekend, he says he's got a few fans over from Sweden so you should spot the Swedish national flag!
To follow Filip head to: www.facebook.com/filipbacklund14/ or go to his website: http://filipbacklund.se/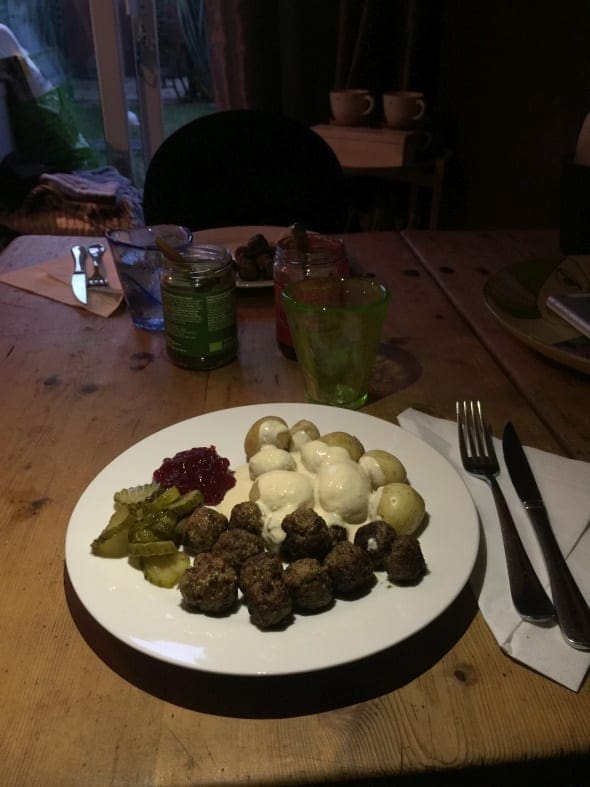 Filip Backlund's Swedish meatball recipe (Serves 3-4 people)
• 500 grams of minced beef
• ½ decilitre of bread crumbs (a single decilitre is one-tenth of a litre measured as volume, so one decilitre is 0.2 of a pint!)
• 1 decilitre of double cream
• A quarter of a brown onion
• 1 egg
• A pinch of salt and black pepper
• Just a touch of white pepper
• Beef broth
Hello Fast Bikes readers! Here is my recipe… make them fresh, don't buy them! Start off by mixing the bread crumbs and cream, let it stand for roughly 10 minutes. Then add the beef mince, finely chopped onion, the egg and all the rest. Mix it together, adding more salt and pepper until you are happy with the result.
To make the right size of the meatballs, use a tablespoon to take up the beef mince, then roll it between your hands. When you have done all the meatballs, put them into boiling water, remembering to add some extra salt into the water. Let the meatballs simmer for a few minutes before taking them out. Don't put down all the meatballs in the water at the same time!
Then, put the meatballs in a pan to get some nice colour on them, before putting them into the oven for a few minutes on a moderate heat to finish them off. Then turn down the heat in the oven to keep them warm when you cook the rest of the dish.
Because, for that authentic, Swedish taste, you should also add the following:
• Boiled potatoes – I prefer small/'baby' or 'new' potatoes as you call them here in the UK.
• Cream sauce – When making the sauce just add some soya (but not too much), white pepper and – if you want – just a touch of beef broth.
• IKEA's Swedish cucumber pickles and Swedish lingonberry jam. Yes, these things are on sale at your local IKEA and really set the meal off.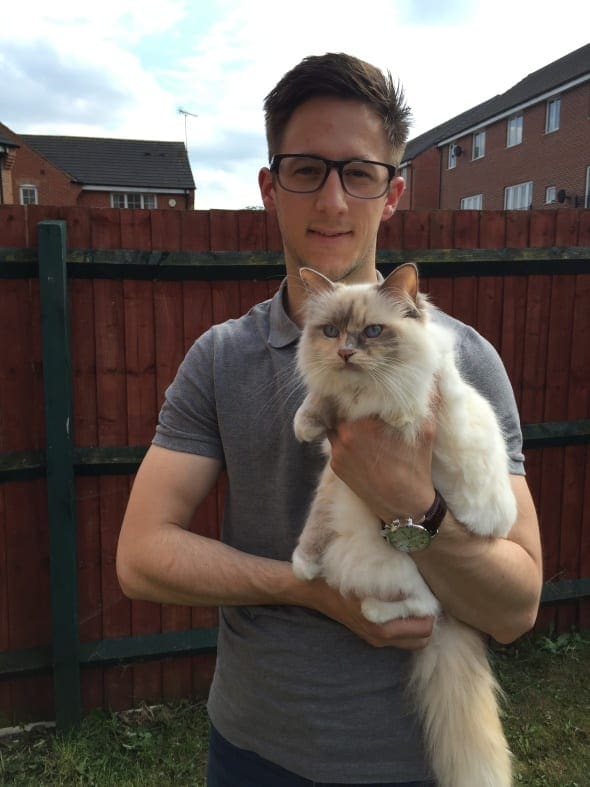 Then sit down and enjoy with a glass of your favourite tipple. Tipple is the word for an alcoholic drink, yes?
Send pics of your meatballs to : [email protected]
We'll post all of them on our FB page a week before Oulton Park and Filip will choose the winners – also send any images of the cooking process too – no cheating!

Enjoy more Fast Bikes reading in the monthly magazine.
Click here
to subscribe.