Past the halfway point in the season, and it's really time to pull the finger out now. We had a decent time at Thruxton onboard the Freeman Harris Solicitors Ducati 899, but in order to keep that momentum up, we need to keep on racking in that feeling.
So after a little morning test to get dialled back into the rollercoaster that is Cadwell, we headed up north for the annual 'Party in the park' weekender. Just an aside, if you've never experienced British Superbikes at Cadwell, then just do it. The racing is always close, the viewing is sensational and the atmosphere is second to none.
But back to the racing! After a lot of consideration, I decided to change the gearing 45 minutes before we were due out for Free Practice – and of course it went a bit pear-shaped, with the bolt completely rounded and removing it impossible. As the clock ticked away the minutes quicker than humanely possible, we ended up reverting back to the old gearing; meaning we were on the back foot as we just got everything back together before the green flag dropped. It wasn't ideal and although the bike handled sweet as a nut it pulled out of corners like a deflated balloon, which meant that I ended up in 17th, with a fair lump of time to make up for in qualifying. Which was a lovely wake up at 9:15 on a damp cold morning!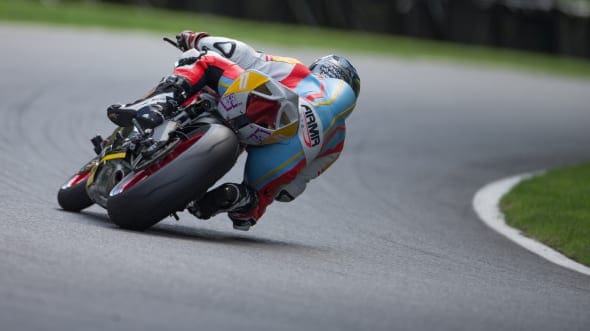 So with some shorter gearing and new boots, the green flag dropped for our 20 minute qualifying session, and as everyone else shot out, I opted to have stay in the pits for the first seven minutes. Everyone was a good 10 seconds of dry pace and it seemed pointless going out while it was still damp, and with about twelve minutes to go I headed out to give it a good craic. Being the over-optimistic twat I am I had two massive moments on the first two laps, which knocked my confidence a fair bit, meaning the best I could muster up was a 20th position. I always like making myself work!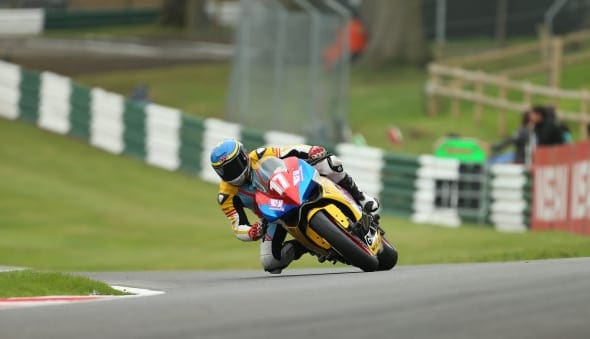 So with another tragic qualifying behind us, all eyes were on race one. With the sun finally beaming through I got a half decent start and pushed through, getting up to 16th but just of the back of the group in front fighting for points. The ever-impending arm pump kicked in on about lap six which sucked massively, meaning I had to settle for where I was. I wasn't particularly happy but at least I was now starting a few places higher on the grid for race two!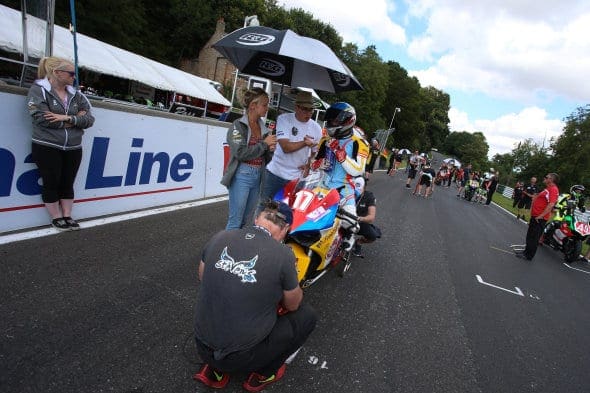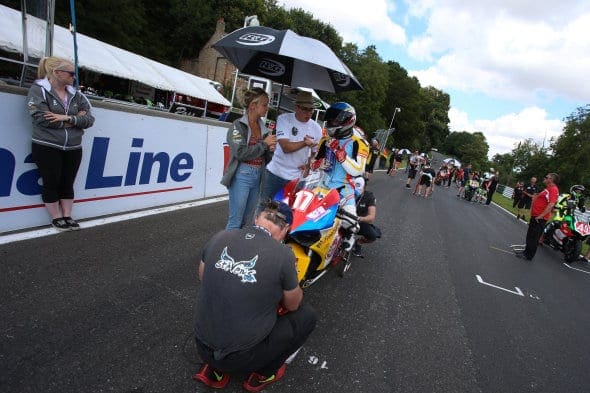 After a steady morning warm up, we gave it everything for our final race of the weekend. I upped my tyre pressures a fair bit and softened the front forks in order to get the old girl feeling that little bit sweeter, and in turn fucked up the whole feeling; just taking away that little bit too much support under braking. Even with this (and an incredibly average launch) I managed to cling onto the group in front, jumping to 15th and hunting down 14th. A big thank you to the BSB physios who'd done a mega job of taping and massaging my arms, which gave me an extra lap before the excruciating hell of arm pump kicked in; ultimately giving me the opportunity to reel in 14th and hold it to the line.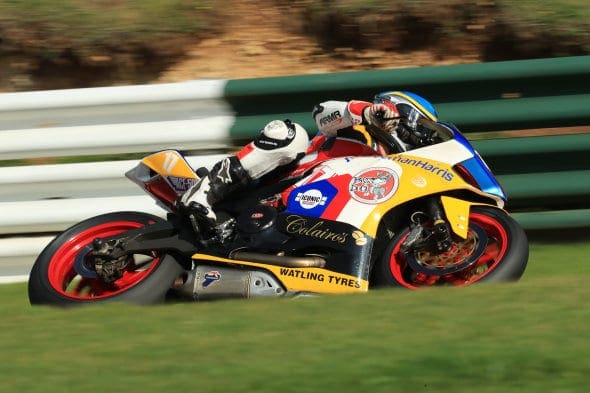 Beat my PB, got some points and come away intact. Not bad, but must try harder for Oulton…

Enjoy more Fast Bikes reading in the monthly magazine.
Click here
to subscribe.