We're coming into the closing stages of the season now, and it's about time I pulled my finger out. Yeah, we got points two rounds on the trot but with 2017 starting to loom over us, we need some REALLY good results before the final chequered flag drops at Brands Hatch in October. So how would Oulton Park fare for us?
If you've never been to Oulton, then stop reading this now and book a trackday (then come back, read the rest and thank me). The track is an absolutely mental combination of undulation, banking, camber and balls-out twisties – all of which the Ducati absolutely adores. This meant that for the first time ever I actually got a solid feeling in free practice, pushing on and finishing the session in 12th and not in my usual position of about 65th.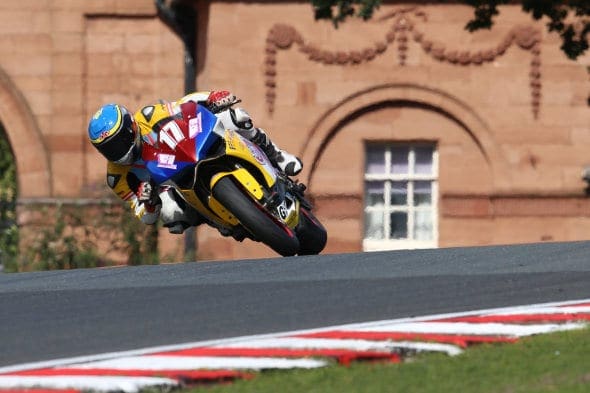 So with new rubber and a shed-load of confidence we headed out for qualifying session absolutely roaring to get things underway… until of course Lady-luck pissed all over our parade. Literally. As pit lane opened so did the heavens, meaning everyone dived back into pit lane while I stayed out for one lap on dry's. Due to extenuating circumstances we were a man down which meant no quick tyre changes were going to be possible, and even though I was in 3rd for over half the session everyone went back out on wets, throwing me all the way down to 23rd on the grid.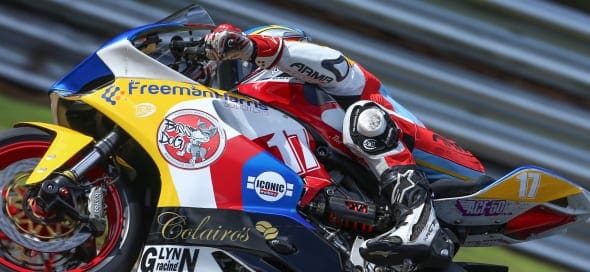 So armed with a pair of Binoculars, the lights went out for race one, and thankfully I got the thing of the line well. In fact I actually managed to jump from 23rd to 17th in one lap which wasn't a bad effort, but was just out of touch with the group in front. This was until the safety car came out though which helped me out massively; I could slowly pick off the guys in front, stick in my personal best lap ever and grab a 14th place finish. Points from 23rd on the grid isn't too shabby aye!
Article continues below...
Advert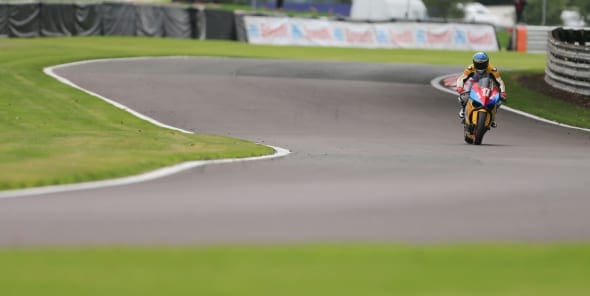 This is also meant I got to start race 2 from 15th on the grid; even though the Ducati was feeling like a bit of a canoe in the slower sections. So with the help of Milo Ward Racing (and his team) we made some pretty solid changes to the Panigale, and got set up for race two. We got a good start but I made a bit of a mess into the chicane; braking where I usually do yet not stopping. This meant I had to go straight on twice in two laps, losing over 7 seconds on my race time altogether due to brake fade, and I was having to brake precious metres before I knew I could which really sucks. Even with this I was able to shave another half second of my best time and reel in the pair in front, and with some strategic back-marker-avoiding on the last lap I managed to grab both positions, securing another point scoring finish of 14th.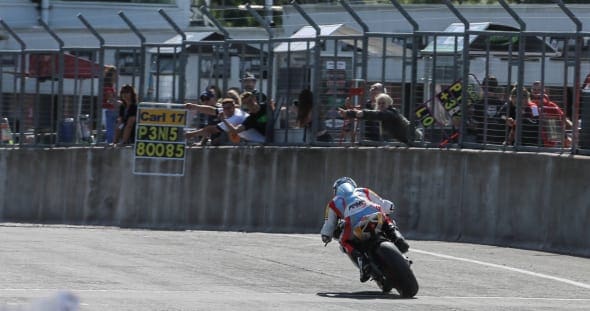 Article continues below...
Advert
First double point scoring weekend, solid pace and a lot more confidence in the bag. Bring on Assen!

Enjoy more Fast Bikes reading in the monthly magazine.
Click here
to subscribe.