Jesus, here we are, getting psyched up for the last round of 2016. Feels like only yesterday I was spewing letters on a word document about how awesome testing was; and now we are at the end of the road. Brands is always a mental weekend for us as its only just down the road; meaning everyone comes down to support. It's manic but awesome!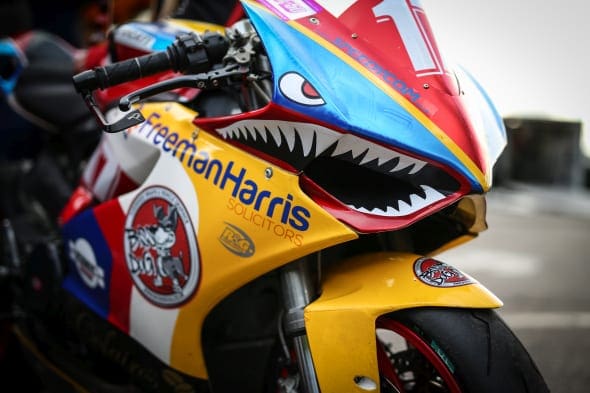 So still feeling high from Assen (not literally), It was time to roll out for the last Free practice of the year onboard the Freeman Harris Solicitors Ducati, and give it the beans in front of the home crowd. (Lolz). For free practice we went out on the same settings as Assen and tried some different gearing to last year, which worked out absolutely bloody awful ending the session way too far down the time sheets for my liking.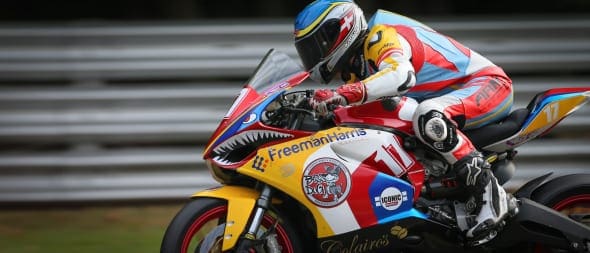 This meant big changes for qualifying with some stiffer springs, shorter gearing and a smaller wheelbase, transforming my little Panigale in to a track weapon; or almost. The 899 felt heaps better but still wasn't quite perfect, which meant I ended up 17th on the grid but equalling my best lap time  ever round the GP circuit. Pros and cons right? So stiffening the thing up even more we awaited Saturdays race; only for all track action to be cancelled due to the torid weather conditions. It isn't all bad though, two of the three times I've done brands in the wet on the Panigale I've ended up on my ass…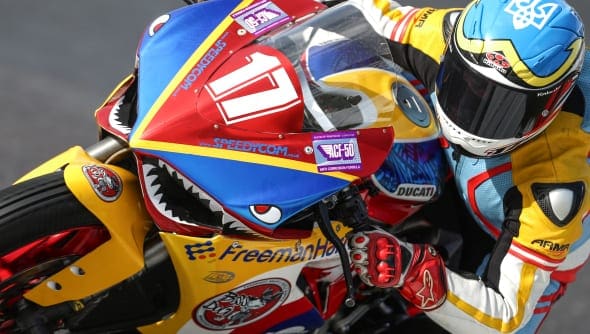 Which was great news as it pissed down before race one on Sunday morning. As we'd stiffened the bike up so much for the dry it was impossible to completely soften it off as much as I'd like, meaning we went into race one on the back foot. After a pretty torrid start going backwards I managed to gain a little momentum and gain some a few places back, but with the front being too hard it was near impossible to get any feeling on the front mid-corner, which was bloody hard work. We managed to grab 16th after a little battle but finishing out the points really wasn't in the script; even though we knew that a wet race would be a tough one. A shame really, because I bloody love the wet.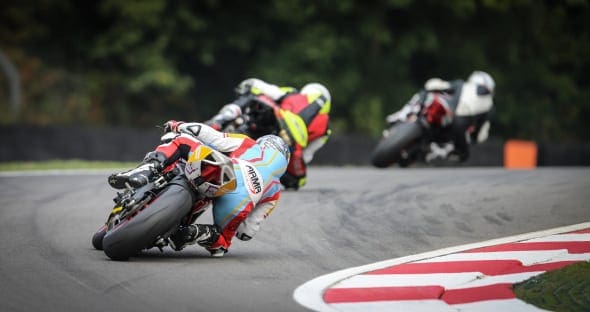 So with the tarmac drying out for race two everything was looking up, and even though I was starting from 19th on the grid I was confident if I got a good start I'd be able to stick it with the best of them. After another awful start though I found it really difficult to find a rhythm, and even though I was clawing back places things seemed to be getting slower and slower throughout the race. As we got into lap eight the thing was near impossible to ride; the revs where climbing without giving me any speed and it was obvious to see there was a clutch issue. First DNF from a Ducati race ever. What a bitch.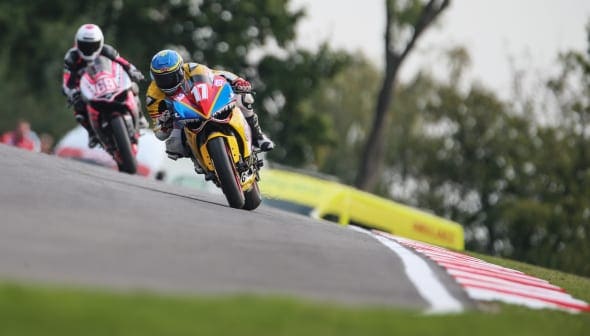 But what can you do? The results didn't reflect the effort put in from everyone, but I'd like to say a massive thanks to the people who came down and supported us, come said hello and did even more. To my sponsors, it was a pleasure having you there. We lost this battle, but we'll be more prepared for the war!

Enjoy more Fast Bikes reading in the monthly magazine.
Click here
to subscribe.