The hand is a brilliant bit of evolution, we think you'd all agree? That opposed thumb we possess certainly has much to answer for regarding our scorchio development as a species and now, in the modern age, every digit is more important than ever considering all the sodding buttons we push on a daily basis. So, keeping them tip-top is essential we'd say, especially given we, as bikers, quite often put them in the odd spot of danger now and then. This makes wearing good gloves, or the best you can possibly afford, a crucial decision.
The pinnacle of the motorcycle glove world is the race glove, or track or sports glove, whatever you prefer. Think about the range of movement your hands are capable of. Now imagine wrapping them in some thin leather. So far, so simple, right? The tricky part comes when adding protection and making sure how they're built is the least compromised as possible – all while retaining full movement and allowing as much feel as possible. This is where things get tricky, and where the top products really shine. There's a great deal of shite out there, which may be priced cheaply but the old mantra of getting what you pay for should be enough to dissuade you from that alluring £20 bin of ambiguously sourced mittens at some random show in the middle of a field, somewhere. Choose well, choose wisely and always buy the very best you can.
Here on these pages are some of the most expensive and the best, but also some of the best pound per protection items on the market, too. Every one here we'd gladly wear, so the only question remaining is – how about you?
Dainese: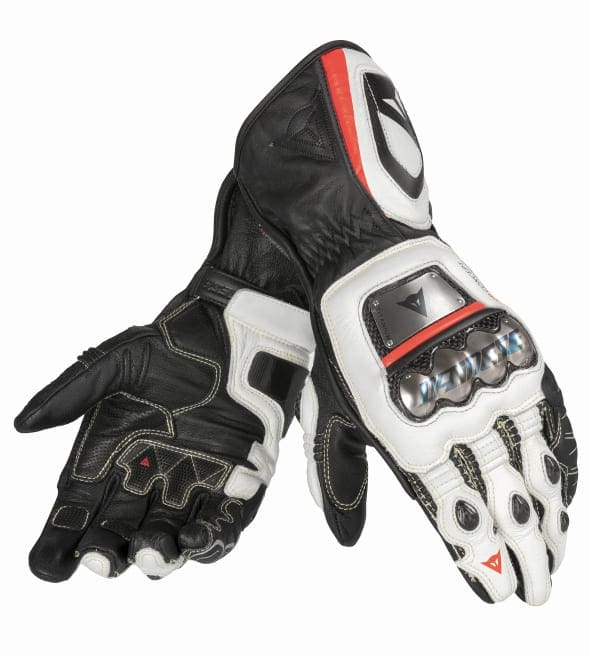 Dainese Full Metal D1
£279.99
Buy now Dainese Full Metal D1
Doesn't some famous bloke wear these? He does, and there is a replica version of the D1 available, should you be so inclined. Made from tough cowhide, stuffed with Kevlar protection and stitching and featuring a goatskin palm, the D1 is one fine piece of work from the Italian maestros. They also feature carbon-fibre, composite and polyurethane inserts, and titanium knuckle guards. Available in white, black or the 46 replica, in sizes XS-XXL.
Furygan: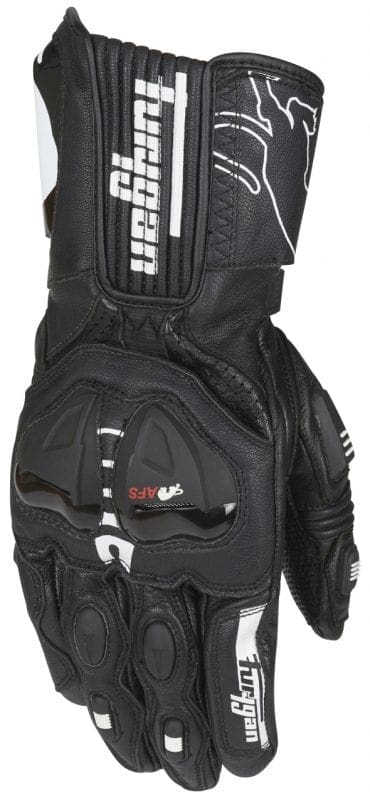 Furygan AFS-19
£89.99
Buy now Furygan AFS-19
A smart glove at a smarter price, the AFS-19 weighs in with a thorough spec. A goatskin palm, skin-protect lining, scaphoid shells and 'Exo Technology' for improved shock absorption and much more, lies therein. They come in black or white, in sizes S-3XL.
Alpinestars: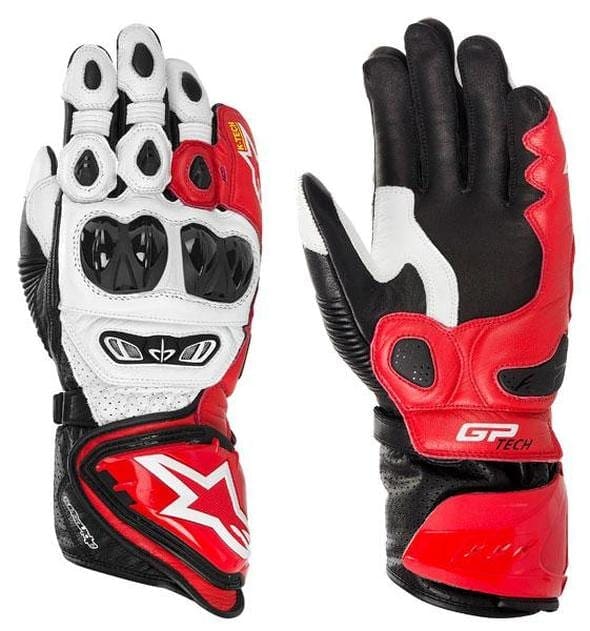 Alpinestars GP Tech
£229.99
Buy Now Alpinestars GP Tech
Made mostly from kangaroo leather, A'stars' GP Tech is their most popular race glove. They also feature an advanced knuckle protection system, Pittards digital leather reinforcement, a TPU wrist-cuff plus finger and thumb sliders, an outer fingers bridge and an exhaust port for keep your mitts cool. Available in various colours, in sizes S-XXXL.
Knox: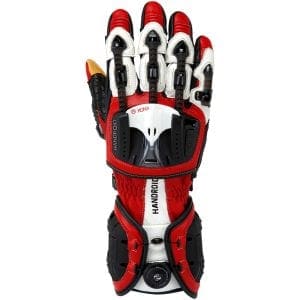 Knox Handroid 3.0
£199.99
Buy now Knox Handroid 3
A favourite here at FB, the Handroid is designed so no matter where it may fall, there's protection. It may look similar to before, but it's undergone a constant evolution. New for 2017 are the seams being moved from finger tips to between the fingers, increasing strength, and an extra seam which allows more kangaroo leather on the palm. The bio-mech finger guards remain and, admit it, still look fecking cool. Available in black, red or white, in sizes XS-XXL.
Oxford: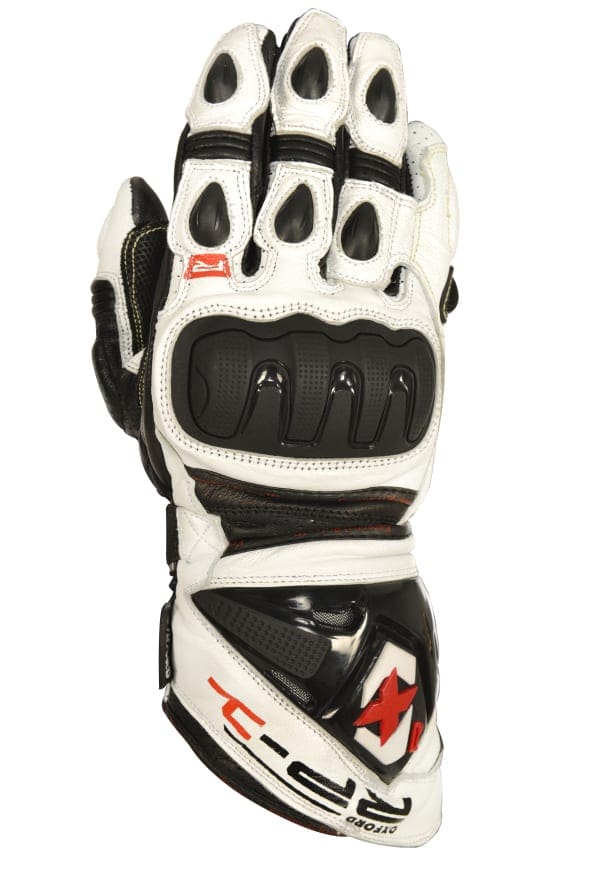 Oxford RP-1
£74.99
Buy Now Oxford RP-1
Continuing their renaissance in sports clothing comes Oxford's RP-1 glove. It has no stitching in crucial areas, rather double-wrapped layers instead. DuPont Kevlar protection everywhere and also their thread to hold it together, there's a finger bridge, scaphoid guards and a coolmax lining. Basically, a whole load of top-spec race tech' for very little outlay – nice.
Racer: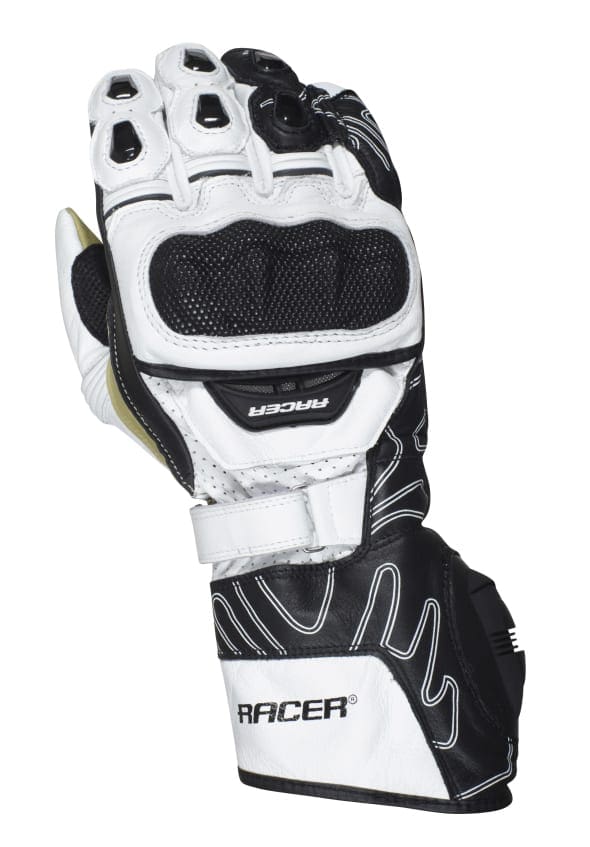 Racer High Speed
£179.99
Buy Now Racer High Speed
Weighing in with a three-year warranty, the Racer High Speed has a kangaroo leather palm and Pittards leather for its main construction material. They use Knox protectors for the scaphoid etc, and feature a TPU writs protector and a tunnelled knuckle guard. One smart looking glove at a competitive price, they come in white, black or grey, in sizes S-XXXL.
Spidi: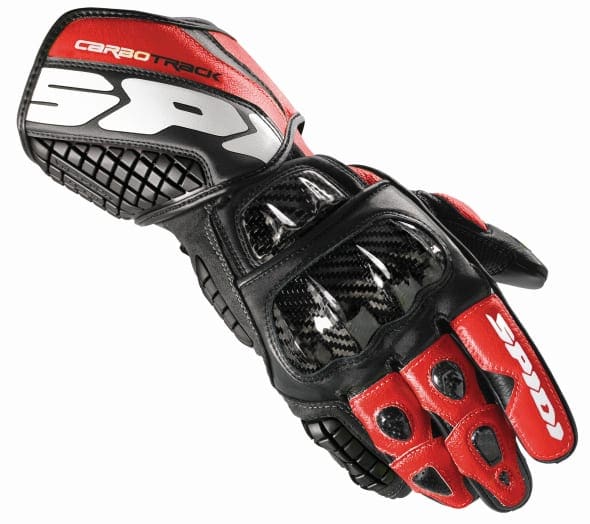 Spidi Carbo Track
£219.99
Buy Now Spidi Carbo Track
Born from over thirty-five years of racing development, the Carbo Track is Spidi's most impressive glove. It uses full-grain 0.8mm leather with a cow-hide palm featuring Clarino reinforcement, has Keramide stitching and linings and Warrior technology protection exactly where you want it.  It's one gorgeous glove alright and comes in a variety of colours, in sizes XS-XXXL.
Spada: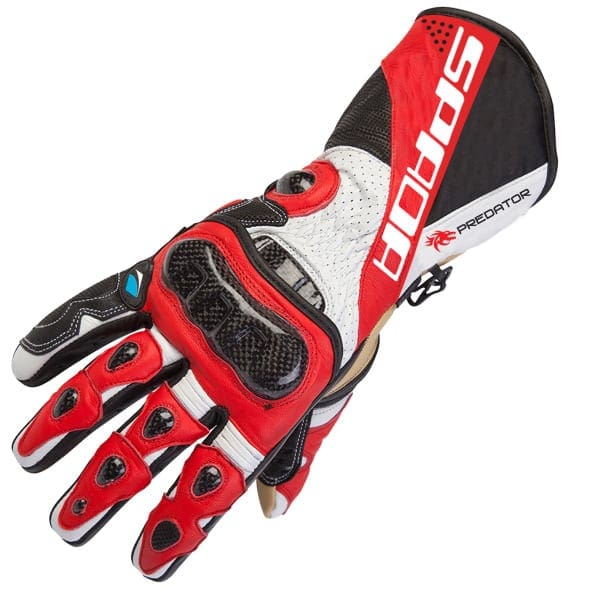 Spada Predator II
£69.99
Buy now Spada Predator II
Being the cheapest glove on the page doesn't mean being the worst, oh no… We've had crashes in Spada gloves in the past and they've held up fantastically well – we've still got all our fingers! The Predator II is made from full-grain leather, with a cantilever knuckle system and carbon guards, a calf-skin palm and scaphoid protection, too. A bloody good glove at a brilliant price point, available in multiple colours and sizes S-XXL.
Lindstrands: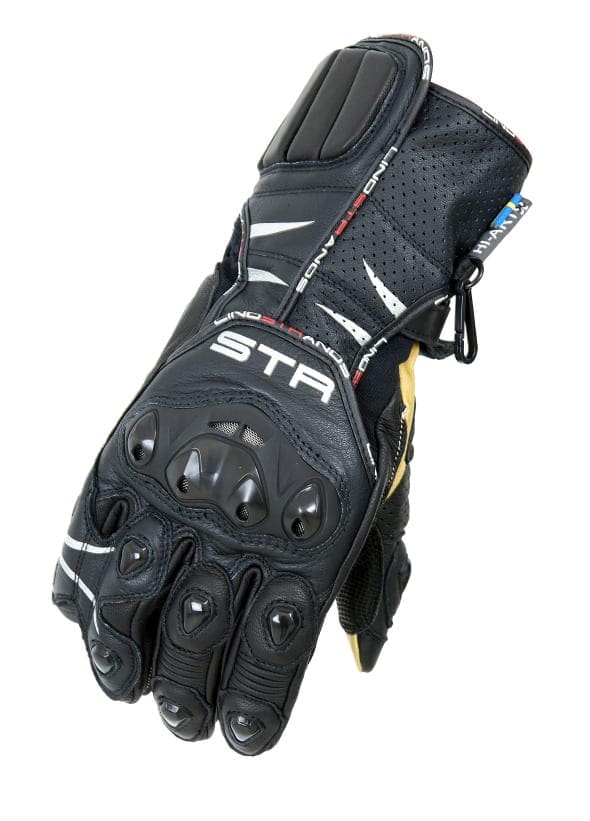 Lindstrands Oxid
£129
www.jofama.se
The Oxid is one badass looking glove, we think you'll agree? It's built from both goat and kangaroo leather and is reinforced with Jofama's in-house developed abrasion-resistant material 'Hi-Art'. The glove complies with the very latest CE standard, has hard knuckle guards and comes in either rblack or white, in sizes S-XXL.
RST: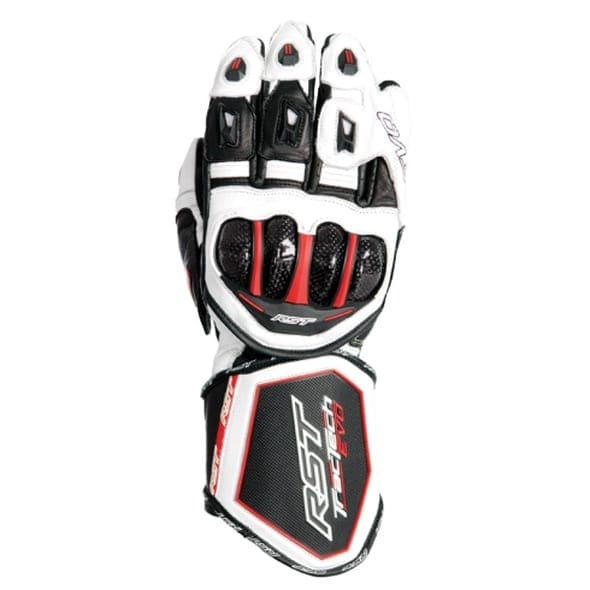 RST Tractech Evo Race
£89.99
Buy Now RST Tractech
If you've never heard of RST gear in the UK, you must have been living in a hole. It's a brand that's gone from strength to strength, but one that's never forgotten its 'budget' roots despite filling its latest kit with top-line technology, just like these Evo Race gloves. They have a kangaroo leather palm, carbon-fibre knuckle protection and an outside finger bridge included in their superb construction. Available in black, white, blue, green and red, in sizes XS-XXL.
Five: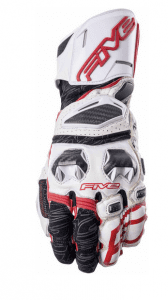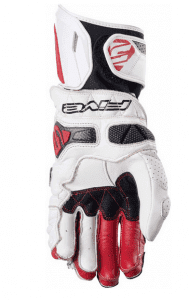 Five RFX Race
£329.99
Buy Now Five RFX-Race
The most expensive gloves here, but perhaps the most Gucci, too. Not only is the glove presented to you in a beautiful box, but the glove itself is most impressive. It's built into a triple shell design, from Formula 1 and aerospace spec' materials such as Thermoset Carbon Composite. It's stuffed with Kevlar, carbon-fibre and multiple other reinforcements yet retains it's suppleness of movement. Available in black/white, black/red & white/black, in sizes XS-XXXL.

Enjoy more Fast Bikes reading in the monthly magazine.
Click here
to subscribe.