As the covers come off the Bennetts Suzuki team, it's pretty clear that Suzuki really do believe in their new flagship sports bike. Signing the likes of Taylor Mackenzie and Sylvain Guintoli in Superbike, and Richard Cooper in Superstock 1000, one must have to wonder if the Japanese giant has something up their sleeve with the performance of the new GSX-R1000…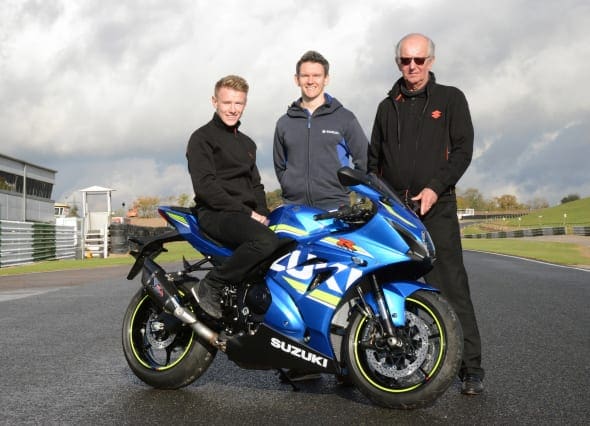 Now, I'm not saying that Suzuki haven't been trying over the last few seasons; we have seen that in the hands of Tommy Bridewell this year and indeed Christian Iddon last year that the bike is capable of being up the sharp end. Yet trying to win one of the most competitive Championships on a bike that isn't quite up to par with its rivals is always going to be an uphill battle – which means with the incredibly anticipated release of the refined GSX-R1000, we know Suzuki really do mean business.
And this is why:
1: They've teamed up with Hawk Racing for 2017:
You'll probably know these guys as the guys behind Buildbase BMW… Yes, the same team that Richard Cooper clinched the 2011 Superstock title with and Taylor Mackenzie clinched the same title with in 2016. Not only do Hawk have a wealth of experience within the paddock, but also with both Mackenzie and Cooper both being champions for the squad there's obviously a formula that works; and with some more experience added to the mix (cough, a certain Frenchman) it's looking like it could be their strongest year yet.
2: They have factory Suzuki backing:
Everyone loves to throw the world 'factory' around willy nilly, but with the direct support of Suzuki, the job is essentially made a whole bunch easier. This means that the team will get everything they need, and they can feedback to Suzuki everything they need to know about the GSX-R1000 making the development process a lot smoother.
3: An ex-World Champ an experienced veteran and a  young hot-shot are developing the thing:
This will give a great variety of data, experience and approaches which will all combine to improve the GSX-R1000 into an ultimately better machine for them and for us. This is pretty swell all round, and should (in theory) make their ascent towards the top a whole lot smoother as long as all goes to plan…
4: They've gone to town on their line up – meaning confidence in the new bike:
Suzuki aren't pissing about with this one. They've employed an ex-World Champion and MotoGP rider who just so happened to have a year in British Superbikes before on a GSXR, a current Superstock 1000 champion who has some absolutely blistering form and bundles of confidence, and a rider who is genuinely one of the most underrated riders in the series; almost making the showdown this year and finishing top ten in the Superbike standings. They must be convinced…
5: They have a genuine shot at the Superbike AND Superstock title…
A Suzuki in Superstock? You don't see one of those often. This could be a big change in tide for a championship dominated by Kawasaki and BMW, which would influence an influx of shiny new race bikes on grids everywhere.  A Suzuki or two in the showdown in Superbike? That would really illuminate the improvement the new GSX-R1000 has come on. Don't say we didn't warn you…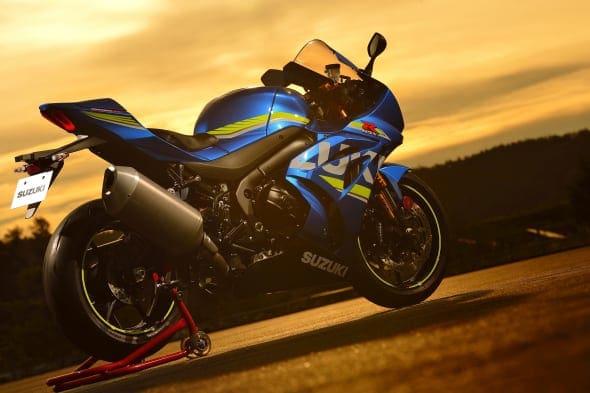 And some words from the guys themselves…
Richard Cooper said:
"I'm really excited to go racing next year for lots of reasons. Firstly, being involved with the new Bennetts Suzuki team is something that really appealed to me, I know how important it will be to the manufacturer to fight for the Superstock championship in 2017 and with the new format of races it should work in my favour.
I've proved I can win races in any championship that I choose to ride in and Hawk racing has won this title twice before once with Taylor Mackenzie last year and I won it back in 2011 for them so I know I've got the best team around to do the job. I'm under no illusion it will not be easy next year as there is already a long list of ex BSB riders and already well established Superstock riders ready for the fight, but, the one advantage I have is the new GSX-R1000 looks very good on paper and even better in real life and with the direct factory support we will be getting I'm sure we will be a winning combination."
Taylor Mackenzie said:
"I'm over the moon to be stepping up to the Superbike class in 2017 with Bennetts Suzuki and Hawk Racing. I couldn't have asked for a better 2016 and I learnt a lot during the year so I feel like now is the perfect opportunity to move up to BSB. I'm also very excited to ride alongside Sylvain Guintoli next year as he has a lot of success and experience that I'm sure I can learn from. I really can't wait to get going now, Christmas has come early for me!"
Sylvain Guintoli:
"I'm really happy to be back in British Superbikes. Even though it was short, I enjoyed my time in the series in 2009 with Suzuki. I had a really good start to the season on the GSX-R1000, with a win and three more podiums in four races, and I feel like I have unfinished business after that year. I'm now looking forward to working with Hawk and the Bennetts Suzuki team for 2017 and getting my first taste of the new GSX-R1000, and I'm sure we can fight at the front from the start."
Steve Hicken (Team Manager):
"Sylvain, Taylor and Richard are all top riders, and between them they've a wealth of knowledge and experience of racing at different levels. We're delighted to retain the services of Taylor after he had such a successful year, dominating the stock class. We were very keen that our 2017 plans should have a solid mix of experience and young British talent which I believe we now have in a perfect combination. We are fully committed to racing, as are the riders and together with the factory support from Suzuki I feel that we can challenge for both Championships next year.

Enjoy more Fast Bikes reading in the monthly magazine.
Click here
to subscribe.