After years of supplying MotoGP with rather grippy circular black things that go round and round, Bridgestone are not now kicking back, sinking some sake and resting on their laurels. Rather, they're back in world series racing, specifically, the World Endurance Championship, to continue to drive their product forwards.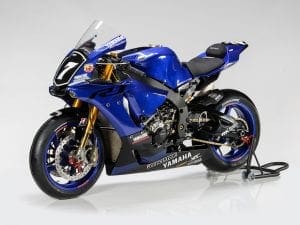 Here's the press release regarding their latest announcement:
Bridgestone, the world's largest tyre and rubber company, has announced that it will supply racing tyres to two teams in the prestigious FIM Endurance World Championship series (EWC).
Both YART Yamaha Official EWC Team and the F.C.C. TSR Honda team will race on Bridgestone tyres for the next round of the FIM EWC, the 24 Heures Moto at Le Mans, France, on 15 April 2017.
The two teams will compete on the latest Bridgestone motorcycle racing tyres, designed and developed from Bridgestone's hands-on experience as tyre supplier to several top level international races.
Nico Thuy, Head of Europe – Motorcycle, Bridgestone Europe, comments:
"For all of us at Bridgestone, it's great to be back again racing at the highest level. Racing is part of Bridgestone's DNA and we will be aiming to achieve great results with our new team partners. This involvement also reaffirms Bridgestone's commitment to motorcycle riders and enthusiasts the world over. The endurance series attracts a strong following, so it will bring Bridgestone closer together with bikers who are passionate about riding."
Mandy Kainz, Team Manager – YART Yamaha Official EWC Team, adds: "YART is very happy to join the racing family of the world's largest tyre and rubber company, the Bridgestone Corporation. We already worked together in Suzuka 2014 and since this moment our team, staff and riders – especially Broc Parkes, who was in MotoGP with Bridgestone – pushed to make their dream a reality: to be partners of Bridgestone to share and develop Bridgestone's MotoGP technologies. YART was strongly supported by YMC to join Bridgestone. With our very young international team with Kohta Nozane (Japan), the German SBK Champion Marvin Fritz and the very experienced former GP rider Broc Parkes from Australia, we are sure to be very soon on the top of the timesheets. We are looking at a long-term great and successful future."
Masakazu Fujii, General Director – F.C.C. TSR Honda, comments: "EWC is a marathon race like life itself. It is a race that keeps running at 300km/h for 24 hours through the day and night, and the cold and hot. Needless to say, the tyre is our team's most important product under such strenuous conditions. We aim to become No.1 in the world with Bridgestone. We will never give up, no matter what happens to us as a team; we challenge to run and stay the course at the end of the race with fortitude."
The FIM EWC is a worldwide championship competition consisting of five races: two in France and the remaining three in Germany, Slovakia, and Japan. The current season began in September 2016 and will end with the Suzuka 8 Hours endurance race at Japan's Suzuka Circuit on 30 July 2017.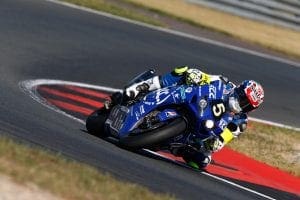 The Best of luck to them!

Enjoy more Fast Bikes reading in the monthly magazine.
Click here
to subscribe.