We didn't see this coming to be honest, but MV Agusta have broken back into the light, managing to wrest full control of the company placing their future into their own hands again!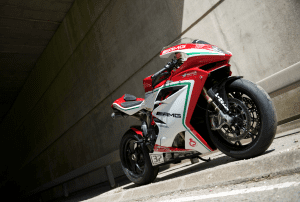 One quarter of the company has been owned by Mercedes AMG for quite a while, and when the troubled Italian firm was in the finanical mire, many thought AMG would pounce taking full control. However, MV Agusta Holdings managed to stave that off, hold off those they owed money to as well, too, long enough to sort out their own future. With somebody else's money though, of course…
And Russian money at that, with ComStar Invest (part of the Black Ocean Group) helping to buy out AMG of its 25%, while increasing its capital at the same time.
MV Big Cheese, Giovanni Castiglioni, had this to say about the deal:
"The transaction with ComSar Invest in our holding company through a capital increase and the acquisition of the shares previously held by Mercedes AMG in MV Agusta Motor S.p.A., represents an important milestone for our plan which has as a main objective the reinforcement of MV Agusta core business: the production of high-performance, high end motorcycles. In the last 12 months the implemented measures, has brought MV Agusta back in positive cash flow generation, allowing to complete the restructuring plan and to consistently support product development and consolidation of our key markets."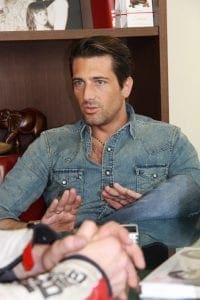 And then to back that up, ComStar controller Timur Sardarov said:
"MV Agusta is for us the most iconic brand in the industry; a company that in the last 5 years has invested heavily in new product development creating a extensive, enviable range of motorcycles which results today is a unique asset for a successful future. Our presence in the capital, with a clear long-term vision, as well as in the key management of the company, has the objective, through our core competences and skills to support and strengthen MV Agusta in the coming years consolidating its position of super premium motorcycle producer. We will focus our funding to reinforce MV Agusta sales network and service and our knowledge in the technology fields, web and marketing to reach and enhance new markets, strengthen our digital and social presence enlarging MV Agusta's consumer base."
So, all is well in Varese once more it appears – and we do hope this means that MV get back to producing superb bikes, as nearly every one to leave the factory floor over the last five years has been brilliant.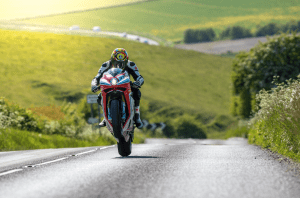 Where does this leave Mercedes AMG? Well it's no secret that Ducati has been put up for sale by the Audi group, and if M'AMG are serious about getting into bikes, they could do far worse than head in that direction, right?
FB

Enjoy more Fast Bikes reading in the monthly magazine.
Click here
to subscribe.