In the end, the 2017 Brno round of MotoGP ended up a bit of a yawn-sleepy-snore-fest, however, what preceded said number of Z'ZZZZs could only be described, in the most delicate of terms, as a (genuinely intriguing yet) complete and utter clusterf*%k…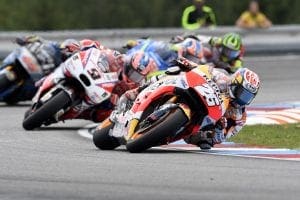 It's true, the first dozen laps or so were quite exciting in a peculiar way, as most weather affected flag-to-flag races tend to be. But this event took the biscuit in terms of teams and riders making a complete mess of their tactics. And this despite teams now being able to inform riders of things like when to pit, direct to their dashboards.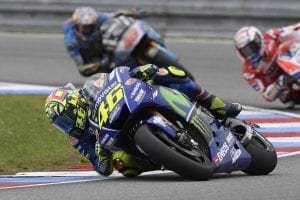 Things kicked off in wet but drying conditions, and the first person to make a mistake, Marc Marquez, by choosing the softer wet-tyre option, was the first to dive into the pits after just a couple of laps. He then jumped on his spare bike, and roughly three laps later had a lead of over 20 seconds – game over!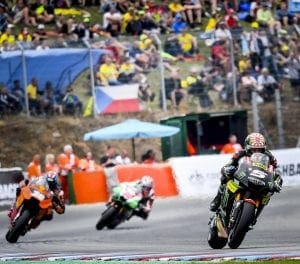 And why? Because his second-bike was already set up for dry conditions (where the majority of others weren't), and via his ridiculous skills was able to manage the slick until conditions merited going, as he says himself, full gas.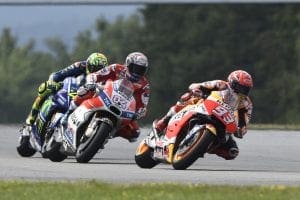 Pretty much the rest of the field was caught on the hop, mechanics swarmed over spare bikes like worker ants to try and get them set for the dry. This caused a delay, meaning some riders had to stay out a bit longer on wrecked wets. But even then, riders such as Valentino Rossi, Johaan Zarco and Andrea Dovisiozo didn't come in when requested, staying out on wets, and all the while Marquez's lead just grew and grew – the race was lost by everyone else by the third lap…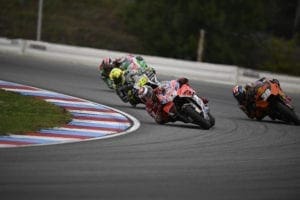 And then there was the Jorge Lorenzo situation (Though his new wings looked nuts!). Jorge has zapped into the lead early doors, and was looking good even after Rossi had hunted him down. He'd qualified well and truly believed that in either weather condition he had a chance of winning. His team used the dash-message system to tell him to come in, but cocked up their timing so when Jorge entered the pits his spare bike was still on wet settings! He had to wait three times longer than most others and even by the time he was released, he was on slicks but on a chassis setting somewhere between wet and dry. That's a complete disaster – that he even managed to score a single point was remarkable given this mess.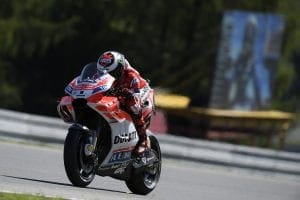 And of course we had Suzuki's Andrea Iannone falling off in pit-lane, after Aprilia's Aleix Espargaro was released by his team too early and Iannone locked the front trying not to hit him, but hit the pit-lane deck instead. It was just the pinnacle of a proper clown-shoes performance by nearly the entire field and, really, it's a bit embarrasing for the world's premier class motorcycle race series.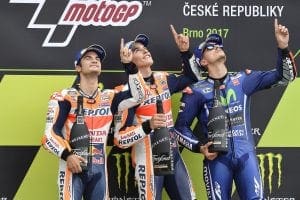 Eventually most of the established order took the top positions, with Marquez, Dani Pedrosa and Maverick Vinales making up the podium positions. Perhaps we're being a little harsh in how the teams and riders performed under these circumstances, but this isn't the first time it's been completely bungled. They could look towards WSB for a direction (Having copied WSB on so many other fronts in the past – four-strokes, control tyres, we could go on…), given that riders must spend a set amount of time in the pits as their wheels are swapped and suspension twiddled. So maybe doing away with spare bikes for the race would be answer, make them swap tyres rather than bikes? We'd miss the comedy bike swaps, sure, but at the same time it'd cut down the chances of races being won/lost/ruined by hurried mistakes, too…
FB
Pics: Yamaha, Honda, Ducati

Enjoy more Fast Bikes reading in the monthly magazine.
Click here
to subscribe.