The MotoGP rider market kicked into life briefly just prior to the Austrian round, with a trio of pilots revealing their 2018 fates. Well, two of them at any rate…
Jack Miller has signed for Pramac Ducati to race alongside Danilo Petrucci on a GP17, which means Scott Redding was out on his ear. But now we learn Scott will be alongside Aleix Aspargaro on the Aprilia in 2018, which means Sam Lowes is out on his ear instead. Aprilia must really not like Sam, or get on with him, or whatever, to be willing to pay him in full to get rid. That they're also not willing to give Sam time to adjust to MotoGP (while giving him a sub-par development bike compared to his team-mate's, yet still expecting results…), is hugely disappointing.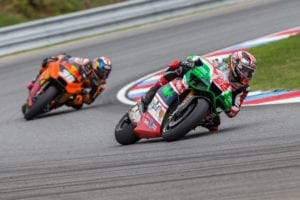 In some respects, Sam does crash a hell of a lot, something he's done for a large amount of his career as he pushes the envelope time and again. But he's still a world champion and GP winner, so he still holds value. We just hope he doesn't drop back down to Moto2, as that class is a morass of lost careers even if they were once effective in that class – Jonny Hernandez, anyone?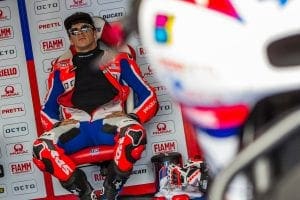 But where can Sam end up? Another seat in MotoGP is most unlikely, although a seat at Marc VDS has been mooted? What we would like is to see him being successful again, which could mean a return to the WSB paddock in some fashion, either in Supersport or Superbike. We'll see…
FB
Pics: Rob Gray
Comments
comments