Joining a raft of new deals by various manufacturers, Suzuki has revealed their latest stab, concentrating on smaller capacity machines and making it easier to buy them.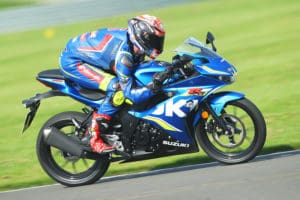 The new 'hire purchase' finance deal covers the fresh GSX-R125 and GSX-S125, with slightly different terms. The baby Gixer needs a deposit of £1,000 (with no final balloon payment) and £89.28 per month for 36-months. The S a deposit of £33, with payments over three years of roughly £108.67.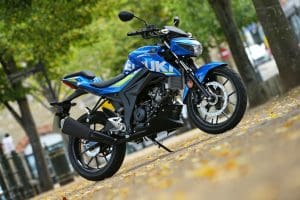 Also included are the V-Strom 250 (£107.39pm) and GSX250R (£98.67) with a £1,000 deposit, plus the Burgmans 125 and 200 under their own terms, too.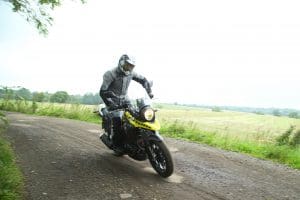 National Sales Manager for Suzuki, Jonathan Martin, had this to say: "There were already lots of reasons to buy a new GSX-R or GSX-S125 – class leading power-to-weight ratios and acceleration performance just two of them. However, our new offer makes ownership an even more attractive and affordable proposition. We understand stretching to a big deposit or final repayment is not always possible for a typical 125 rider, so a £33 deposit and three-year deal hopefully helps new owners. However, if you are able to find more or have a trade-in valued at £1000, this can help bring those monthly repayments down, too. A straightforward hire purchase agreement means customers will fully own the machine at the end of the agreement, while the standard three-year warranty available will mean owners are fully covered for the full finance period, too."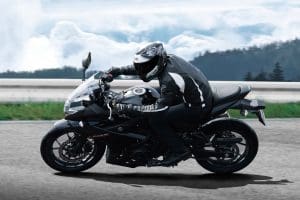 For more info head here Suzuki GB
FB
Comments
comments