In the latest issue of the magazine (333, Nov '17), multiple world champion Marc Marquez sits down with us at FB for a bit of a chinny, and to answer some of your questions, too!
Love or hate the kid, he is not only unbelievable on a Grand Prix motorcycle, but he continues to smash records, including another at the recent round in Japan – whether they currently belong to Ago, or Rossi, or whomever, he is re-setting the standard whether anybody likes it or not.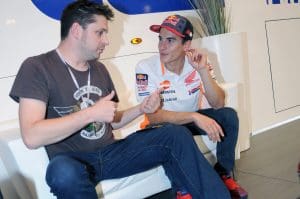 But the best part about the kid is that we get to talk to him one on one still, despite all his success, and he's an absolute pleasure and, most of all, a lot of fun to be with. Even ardent Rossi fans have wilted in his presence because spend more than ten minutes with him, and it's impossible not to like the guy, no matter what your preconceptions – honestly!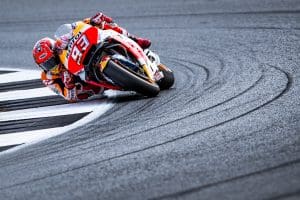 So we threw him some of your questions too, which we had asked for on our Facebook page (mostly the more sensible ones, obviously…), and he gladly answered. Was yours one of those? Find out inside!
Article continues below...
Advert
You can find single print/digital issues, plus subscription details, right HERE
FB
Article continues below...
Advert

Enjoy more Fast Bikes reading in the monthly magazine.
Click here
to subscribe.