Does sir or madam prefer their touring supercharged? Yes? Lovely, in which case, does sir or madam prefer their supercharged touring with electronic suspenders, or without? Fret not, Kawasaki has you covered…
While we're a tiny bit disappointed that the next supercharged model from Team Green isn't a small sportsbike, or naughty naked loon, at the same time it's great to see them use the technology elsewhere with this, the H2 SX & SX SE super tourer!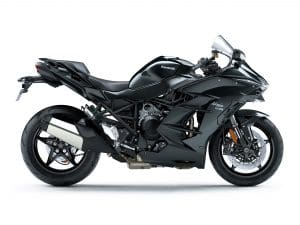 Featuring a maximum power output of 200bhp (210bhp with ram-air and 137Nm of torque), these are for sure the most powerful touring bikes around, one of which comes with electronic suspension and a bunch of other goodies, while the other has more traditional suzzies, and you'll need to add some of the nice bits from the SE as optional extras.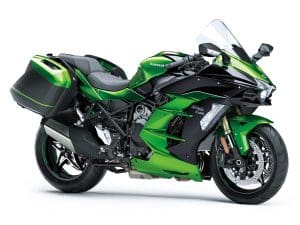 The electronic suspension, up/down gear shifter, LED cornering lights, machined spoke wheels and some other titbits, including KLCM launch control, for some reason, come as standard on the SE.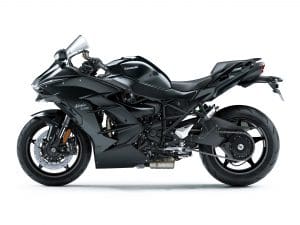 The big question for us, especially given the purpose of these two machines, namely touring, is how Kawasaki has approached the rampant fuel guzzling of the original H2! Seriously, that thing drinks fuel like Oliver Reed drank booze – a lot, and very quickly!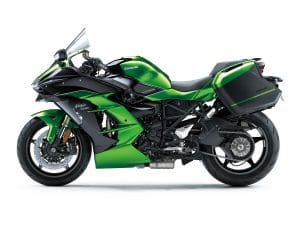 So just how will be interesting, because a tourer where you're filling up every 120 or so miles, er, isn't much of a tourer! But then, they wouldn't have likely let it out of the factory if it couldn't put a good mileage shift in we don't think.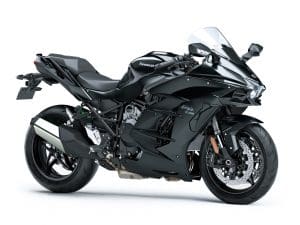 It has a kerb mass of 256kg (the SE is 4kg heavier), a wheelbase of 1,480mm and a seat-height of 835mm. There is also a large number of accessories available for both versions, too.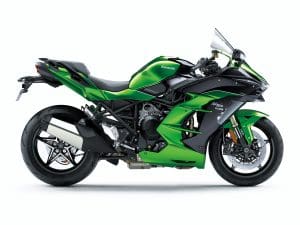 Any takers?
FB

Enjoy more Fast Bikes reading in the monthly magazine.
Click here
to subscribe.