Poor old Taylor Mac, anyone reading his columns in our magazine last year will already be privvy to just how much of a shite 2017 the lad had, but things have just gotten much better…
After he rinsed all before him in the Superstock class, many thought his return to the Superbike class would be a great move, on a brand new Suzuki GSX-R alongside former WSB champ' Sylvain Guintoli. But it wasn't to be, the team faced several issues with the matching the bike to the spec' ECU, among other problems, and both Taylor and Guinters were off the pace most of the season.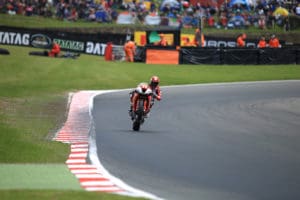 Guinters' single win did prove the bike could do it, occasionally, but aside from one other podium, he looked a shadow of the guy who won the WSB title not that long ago. Taylor, meanwhile, clearly ordered a job-lot of bad luck off eBay or Amazon, and they just kept delivering him regular parcels of misery – as Steve Parrish would put it, if he owned a duck, it would sink…
Bike issues plagued him, but it was the injuries stacking up that put paid to both his year and the chances of staying with the team. However, one man's misfortune is often another's renaissance, as is the case here with John Hopkins taking a year out through injury. Both Taylor and Moto Rapido needed someone, and they found each other, awww…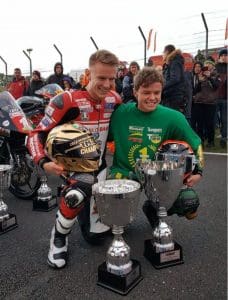 It's great news though, Taylor is a top lad and clearly has talent – you don't win most of the races in the Superstock series without being very good indeed. So he has a lifeline, and the Moto Rapido guys have another young blood raring to go –  a perfect combination with all the hard work and effort M'Rapido put into their team.
He'll also line up against his brother, Taz, who's riding for the McAMS Yamaha team alongside Josh Brookes. Taz likewise had an awful 2017, well, it started out great, looked as though he'd hit the jackpot with a move to Moto2, but that quickly went down the swanny. It'll be great to see the pair racing against each other, we venture.
Article continues below...
Advert
Good luck Taylor and Moto Rapido! And Taz, too!
FB
Article continues below...
Advert

Enjoy more Fast Bikes reading in the monthly magazine.
Click here
to subscribe.