As expected, following a recall in the US of A, one will now be going out for both new models of Suzuki's latest GSX-R1000 here in the UK so, if you're not already aware and you own one, you soon will be…
It's not a big deal though, bikes get recalls at the time, from big things (like Yamaha's new R1 needing a whole gearbox removing to replace a part), to smaller almost insignificant tweaks, and we'd much rather this kind of thing happens and gets sorted, aren't you?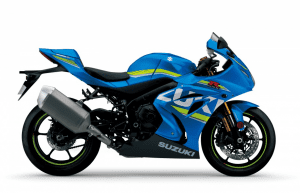 Full copy from the recall announcement mail below:
Suzuki has confirmed a recall of its GSX-R1000 and GSX-R1000R models, which will be completed under the Driver and Vehicle Standards Agency's (DVSA) Code of Practice.
The recall affects just over 600 registered motorcycles in the UK, and has been instigated to replace the ECU of affected machines.
Suzuki has identified a potential fault when riders upshift from first to second gear; if the rider fails to engage second gear, a neutral position will exist and continued opening of the throttle will cause very high RPM. If the rider then shifts into second gear without disengaging the clutch under the very high RPM, an excessive load can be applied to the powertrain which can cause the chain to stretch and, in the worst case, the drive chain can come off or break.
Customer safety and satisfaction is the highest priority and Suzuki has elected to commence a recall to fit a new component to avoid any potential future issues.
Owners of officially imported and registered machines that are affected by the recall will receive a letter advising them to contact their local authorised Suzuki dealership, who will carry out the fitment of the new component free of charge. Notifications will commence during March when replacement parts stock is available.
For further enquiries, owners can find their local Suzuki dealer at bikes.suzuki.co.uk.
FB

Enjoy more Fast Bikes reading in the monthly magazine.
Click here
to subscribe.