Held on the 23rd of March 2018, Kawasaki's 'Green Friday' event will be taking place in dealerships, where you can see their entire 2018 range in the flesh, or metal, rather…
Bu there's also a chance to win a prize, should you pre-register to attend. There are three national prizes to be won, with each dealership selecting a winner on that evening for a pair of BSB tickets, for a round of your choice, and other awesome prizes!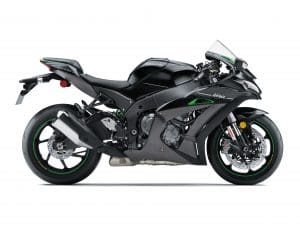 The national prizes available are:
1st prize – VIP Tickets for two at the UK WSBK round in May, hospitality courtesy of the KRT Team
2nd prize – Off Road Experience Day for two in Gloucester with Lee Dunham Racing
3rd prize – £150 Kawasaki Clothing & Accessory Voucher
Not bad for just showing up to drool over bikes, eh?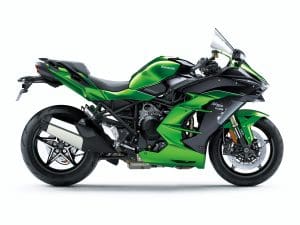 There's also the Z900RS competition to be decided, like so…
We are announcing the winner of the Z900RS Akashi custom paint design at the Green Friday event and the bespoke model will be on display at the winners local Kawasaki dealer. The Z900RS Akashi has been inspired by the original Z1 colours of the early 1970's and the Akashi Works in Japan, which has developed Kawasaki motorcycles for over 50 years.
This design has been chosen from a selection of six custom paint options, all inspired by iconic models from Kawasaki's heritage and a city in Japan home to the factories of Kawasaki Heavy Industries.
The Z900RS Akashi is a one-off model and the lucky winner will have an entirely unique custom paint scheme which is not available to purchase. Included with the custom paint parts the winner will receive:
Original parts from purchased Z900RS
Sketch book containing original designs and production photos
Signed framed photo of the bike
Certificate of authenticity
For more info on that competition, head HERE
And to register for the event, and competition entry, head right HERE
FB
Comments
comments