In the current issue of our exemplary magazine (340, June '18), we pit Kawasaki's latest top spec' supercharged sports-tourer, the H2 SX SE, against Suzuki's old faithful, the legendary Hayabusa!
Suzuki's Hayabusa has been around for a long time now, and the very model on sale was last updated a decade ago – a decade! However, it's still a great bike and, more importantly, still silly fast.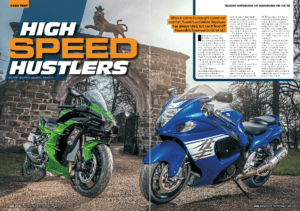 But now Kawasaki's new H2 SX sports-tourer threatens to rob not only the Suzuki's thunder, but Kawasaki's own ZZR1400's, too!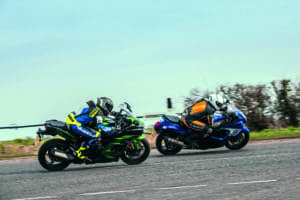 Here we chose to sling the old 'Busa Hyperbike against the new pretender, so how did they fare head to head? Find out inside!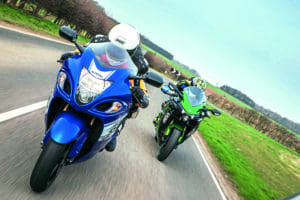 For single print/digital copies, plus subscription details, head right HERE
To see what else is inside our glorious 340 issue, head right HERE
FB
Comments
comments