KTM UK are offering the opportunity for one person to have a new 790 Duke at their disposal for two weeks, including a trip to MotoGP at Silverstone for the full VIP treatment!
What a cracking prize this is, especially when you include the MotoGP visit where you'll get to meet their riders, enjoy the full hospitality experience and get close in behind the scenes – they'll even throw in some PowerWear surprises for you, too!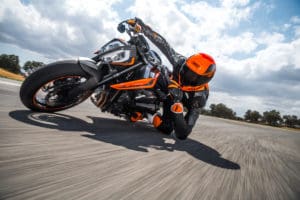 And then there's the bike which, like many KTMs, is a either an amazing first big bike for noobs, or a hooligan's dream to the more experienced pilot – it truly is a kickass ride, one you would certainly enjoy thrashing for a fortnight!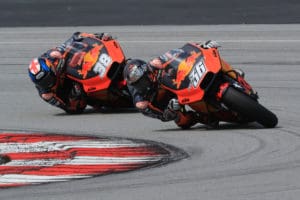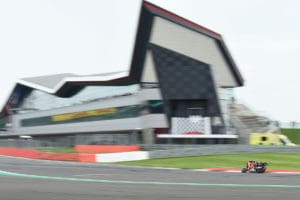 How do you win this? Simple, create a one-minute vlog (video blog) on why you want to win this competition, and post it on your social media channels using #790SUMMER. KTM will be keeping an eye via the hashtag, and likely make their decision from the results!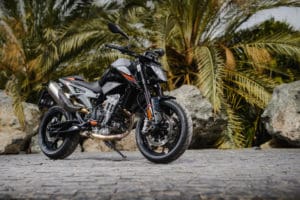 They have terms and conditions (which you can find copied below), and you cna find the full press release on the competition with all the info you need right HERE
All entries must have been created by the 16th of August – Good luck!
FB
Terms and conditions apply:
Competition closes 16 August – the winner will be announced on 17 August
KTM UK will provide insurance cover for the duration of the loan
Applicants must be 23 or over
Available to collect the KTM 790 DUKE from Silverstone on Monday 20 August
Hold a full UK Motorcycle (A) licence
Have no more than 6 points on their licence
No insurance claims in the last 3 years
No drink or drug driving convictions in the last 5 years
The KTM 790 DUKE must be stored in a locked garage when not in use
Comments
comments