Hinckley's retro bandwagon rolls on with another old-skool dirtbike. Is it 'meh' or is it 'wow'?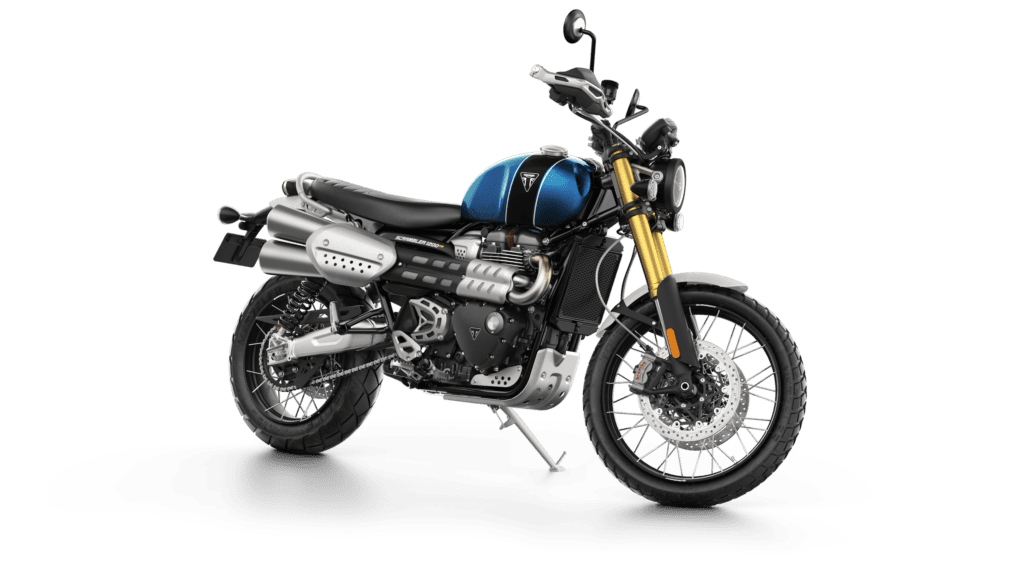 When we were lads, a 'scrambler' was what your mad old uncle called a motocross bike. "Check mah new scrambler out son!" he'd shout as he careered across a field on a Maico 490, slightly pissed on Christmas brandy. The mad old loon would be spinning in his grave now though, if he saw some of the soft, fat, trendy roadbikes lumbering about East London under the 'Scrambler' moniker.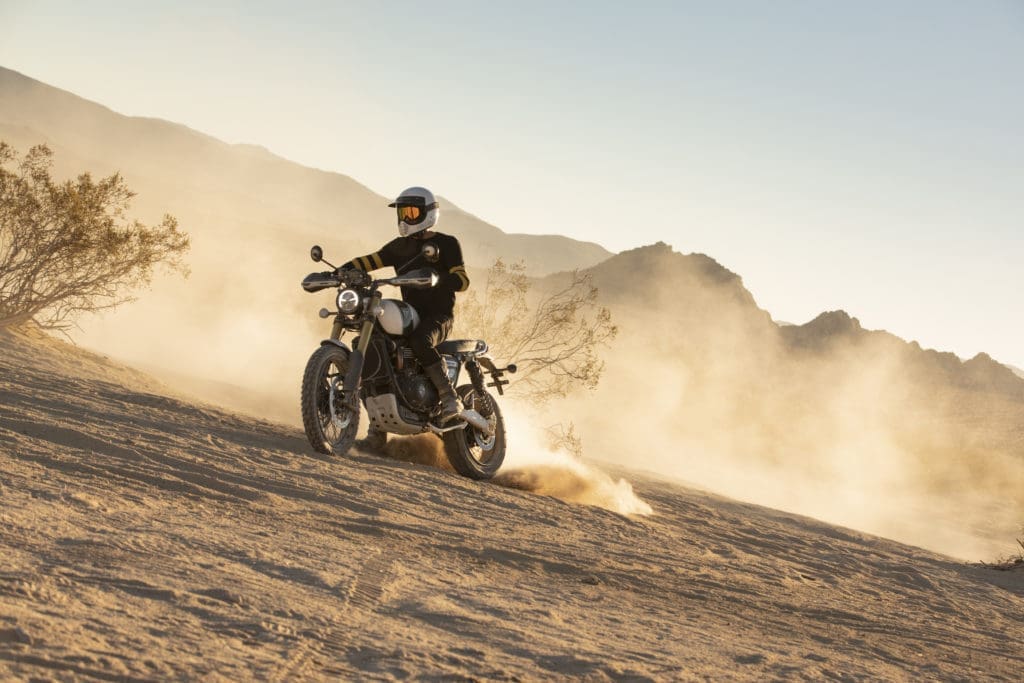 This might be a bit different though. Triumph's just unveiled its new 1200 Scrambler, and it looks a bit of alright. 'Meh' stuff first – it weighs 205/207 kilos dry, which will sting when it lands on your face halfway round a Boxing Day Hare and Hounds. And it's powered by the steady old 1200 Bonneville parallel twin, in a special 90bhp Scrambler tune.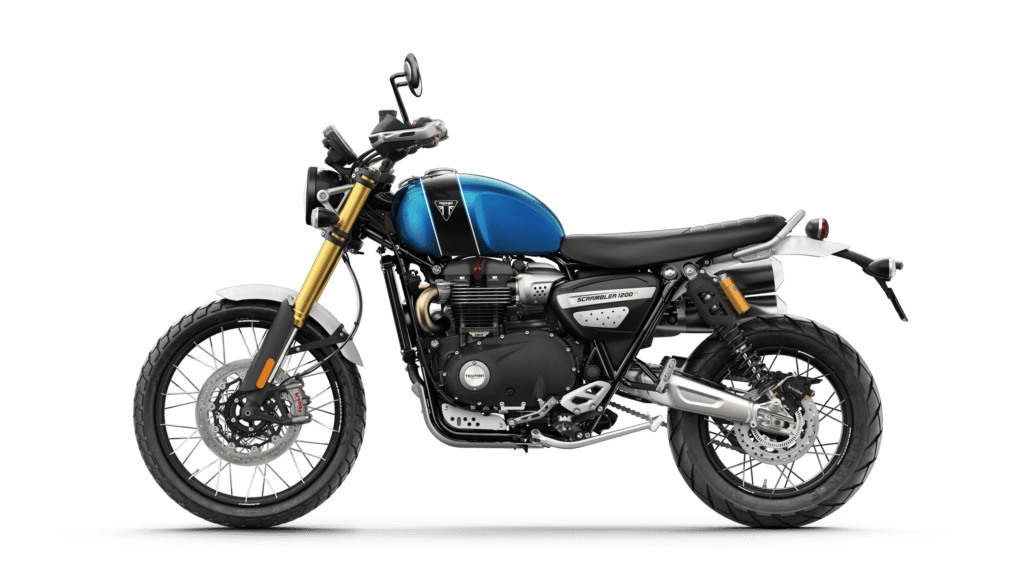 So far, so 'not Xmas brandy/Maico 490'. But it gets better from there to be honest. We quite like the looks, in a stereotypical Steve McQueen Great Escape kinda way. What we really like though is the back end, with a pair of long-travel Öhlins piggyback shocks and a natty alloy swingarm. Yes we do. And the Brembo M50 calipers up front get the thumbs-up too. Showa USD forks seem decent enough, and it comes with a load of IMU-based traction control stuff which will keep the newbies out of the ditches a bit longer.
The 21-inch front wheel will let you fit proper dirt rubber, should ye fancy a bit of the real filthy stuff, and there's decent ground clearance underneath the trendy sump bash plate (you'll need to pull that close-fitting front mudguard off sharpish though).
A built-in Bluetooth GoPro camera control is kinda neat we guess, and the usual current Triumph tech smorgasbord of USB socket, backlit switchgear, optional tyre pressure monitoring, keyless ignition, cuddly toy are all present and correct too. Not that yer old uncle never needed any of that stuff to have fun.
The Scrambler 1200 comes in two forms – XE and XC. Confusingly the XC is the less offroady version – it's the XE which gets the extra 'offroad pro' riding mode and an IMU based rider aids package, as well as heated grips, longer swingarm, and 50mm more suspension travel at both ends. Handguards and gold forks are the quick and easy way to tell the posh XE apart.
No word on price as yet – but the Scrambler 1200 will be launched in December, and we'll no doubt tell ye more about it (and its similarity, or otherwise, to a Maico 490) then!
https://www.triumphmotorcycles.co.uk

Enjoy more Fast Bikes reading in the monthly magazine.
Click here
to subscribe.