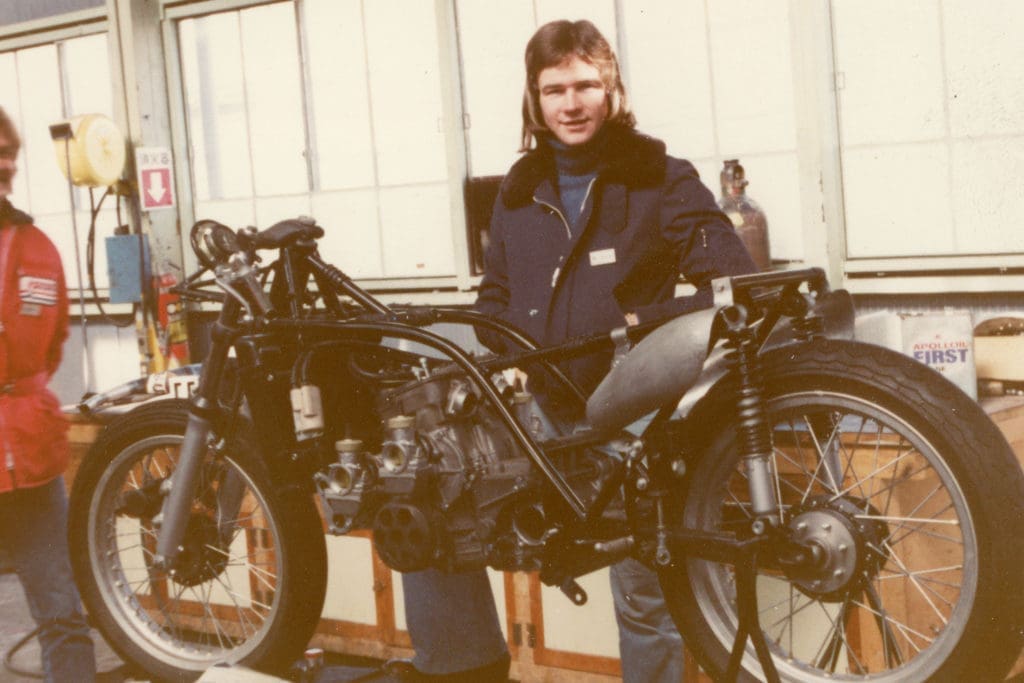 THE GREAT Barry Sheene rode a few bikes over his career – but it's fair to say that he's linked most closely with the Suzuki RG500. And Suzuki's rebuilding the very first RG500 at this year's NEC bike show in Birmingham.
The G-54 model was the prototype 500 two-stroke square four, which led to the XR14 and RG500 models proper, which Sheene won his two 500GP titles on. And Suzuki's taking the G-54 along to Motorcycle Live, and rebuilding it live on the firm's stand over the ten days of the show.
The wheels-up restoration will be carried out by former 500GP technician Nigel Everett, who worked in GPs from the early 1970s through to 1988, working with the likes of Sheene, Mick Grant, Kevin Schwantz, James Whitham, Roger Marshall, and John Reynolds.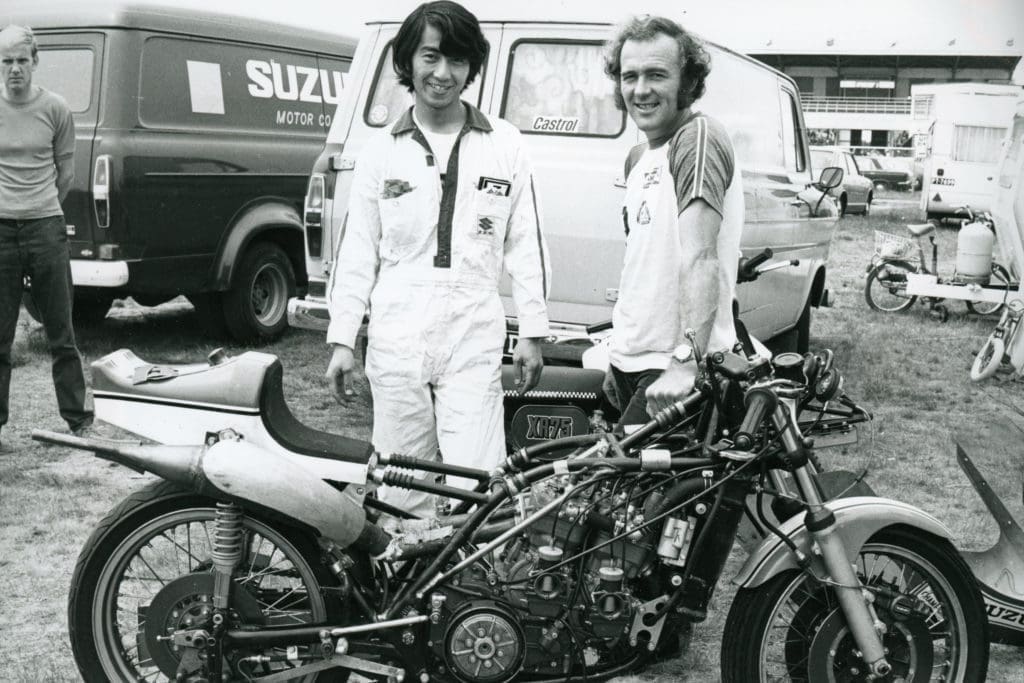 Nigel also worked with Suzuki in World Superbikes from 1995 to 1997 – and he'll be helped in this rebuild by legendary Suzuki technician Martyn Ogborne and former Grand Prix ace Paul Smart (above).
Now, we didn't really know anything about the G-54 till we read about it today, but the concept was born in May 1973, five years after Suzuki withdrew from Grand Prix racing. After competing in the smaller 50cc, 125cc, and 250cc classes, Suzuki had decided to make a return to the premier 500cc class. Where does G-54 come from? Well G stands for 'Grand Prix', which makes sense, while 54, strangely, stood for 1974 (these guys are crazy!).
The bike was designed and built under the stewardship of Makoto Hase and Makoto Suzuki, who had previously converted the GT250, GT500, and GT750 road bikes into the TR250, TR500, and TR750 racers. The project pulled in staff from the two and three cylinder 50cc machines, the twin and V4 125cc machines, plus the super-obscure square-four 250cc machine.
Barry Sheene first rode the bike in November 1973, but to help keep the weight down the G-54 had been built with an 'open' cradle chassis with no lower frame rails beneath the engine. However, despite finishing second in its first ever Grand Prix at Clermont-Ferrand in April with Sheene aboard, by June the chassis had been replaced with a conventional double cradle design. It was raced by Sheene, Paul Smart, and Jack Findlay that year.
The G-54 will be built and displayed on Suzuki's stand throughout the show, located in Hall 2.
Suzuki GB's aftersales co-ordinator, Tim Davies, said, "I think this is the most excited we've been for our Motorcycle Live feature build, and that's saying something as we've managed to do some really cool projects in the past, from restoring a Kevin Schwantz RGV500 to building a brand new TL1000S from parts. But this bike – the G-54 – is a really rare and really special thing. It paved the way for Suzuki's return to Grand Prix racing, spawned the bikes that took Barry Sheene to world championship glory and was raced by some incredible riders in its day. It is probably one of the most important bikes from our history, so to not only be able to restore it using our Vintage Parts Programme but do so with the likes of Martyn Ogborne and Nigel Everett is really special."
We'll all be at the NEC show this year – and so should you! Pick up advance tickets and more info at the website: www.motorcyclelive.co.uk

Enjoy more Fast Bikes reading in the monthly magazine.
Click here
to subscribe.