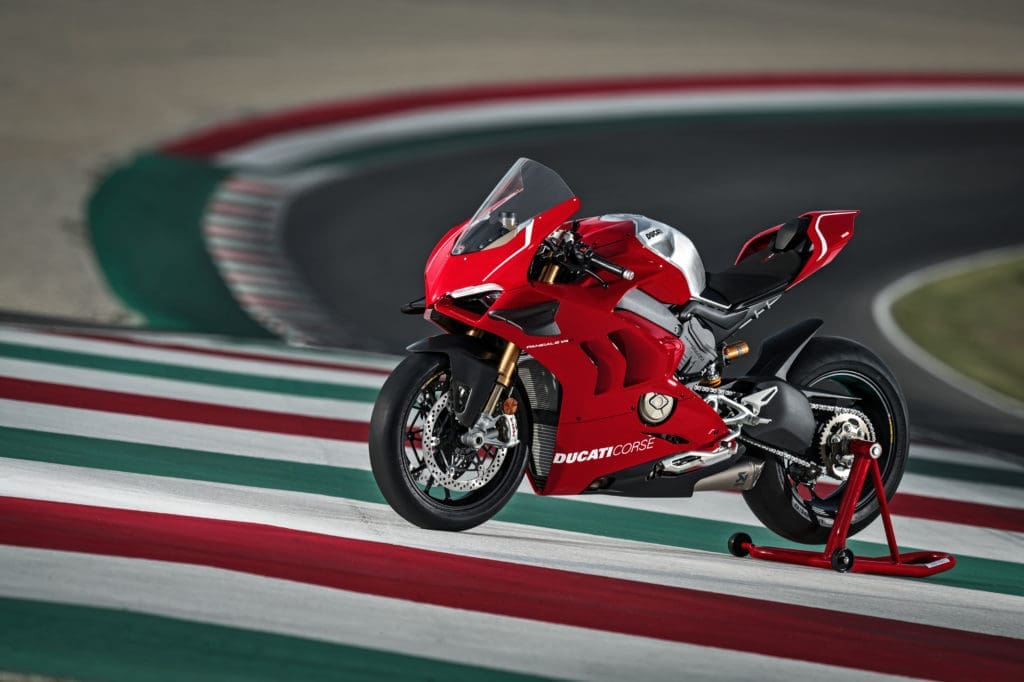 OKAY, we've seen a few things over the years. But this is something else. We've just downloaded the specs and pics of the new 2019 Panigale V4R, and we've had to go and have a little lie down for ten minutes.
Because the spec of this thing is just shocking. It weighs 193kg ready to ride, fully fuelled, in road trim. Catalysts and indicators and horn and all. And, in fully silenced, Euro4 exhaust-fitted trim, it makes 221bhp at a stunning, 600 supersports-like 15,250rpm. 221bhp@15,250rpm. Hello?!
Fitting the optional Akrapovic race pipe results in 234bhp@15,500rpm. And, we imagine, a sound like  the Eighth Air Force's B-52 fleet carpet-bombing Helmand province, then crashing into the bomb craters, all at once.
The engine is a new Desmosedici Stradale R unit, with a 998cc capacity, 16 desmodromic valves, and a bore/stroke of 81×48.4mm. Inlet valves are titanium, and 34mm jobs, and the cams are much lumpier than on the 1100 V4S. Throttle bodies have 56mm bores, up 4mm on the V4S.
The pistons have just two rings, one compression one oil, like real racer parts, and are obviously forged. Con-rods are titanium, and weigh 100g less *each* than on the V4S. The crankshaft is 1.1kg lighter, and the alternator is another 100g skinnier. So the thing should spin up like the devil's own washing machine.
On the chassis front, the frame and brakes are the same as the V4S – Brembo Stylema calipers. The wheels are forged Marchesinis, but of a higher WSB-level spec.
Article continues below...
Advert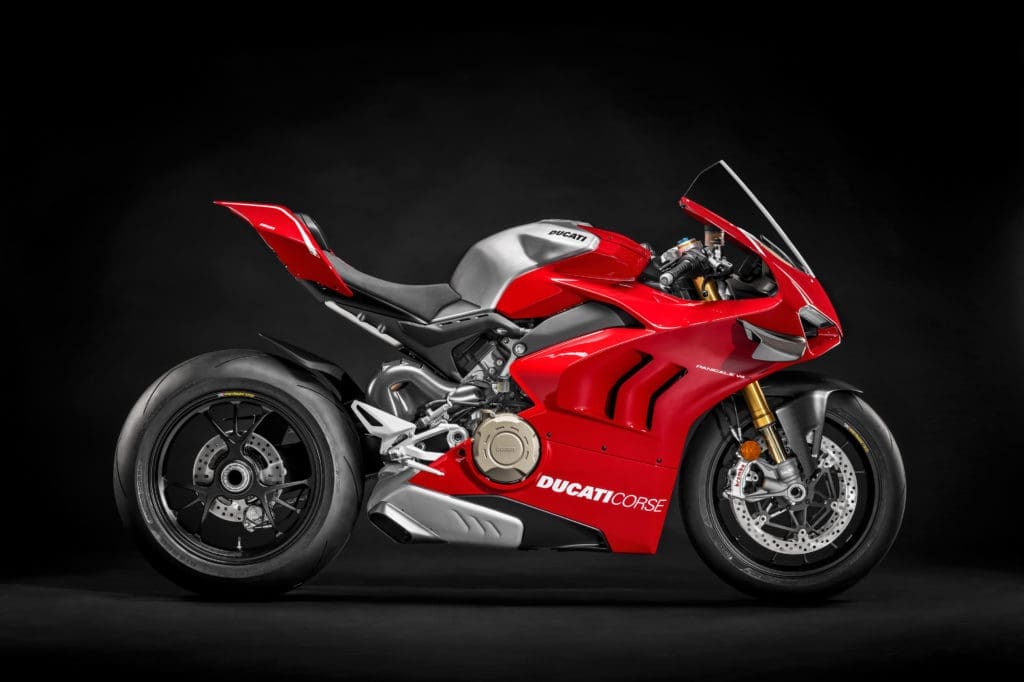 Since the R is really just for track use, the road-friendly Ohlins electronic suspension kit was dumped in favour of this much higher track spec setup. The fork is really interesting – it's an all-new Ohlins design, the NPX 25/30. The tubes are pressurised, to reduce cavitation, and improve oil damping control. But they don't have the external cylinders you see on the FGR300 gas forks. The 25/30 moniker comes from the fact that the left leg has a 25mm piston and does compression, while the other leg has a 30mm piston and does rebound damping. Asymmetrical damping pistons, with each leg optimised for its job – cunning stuff.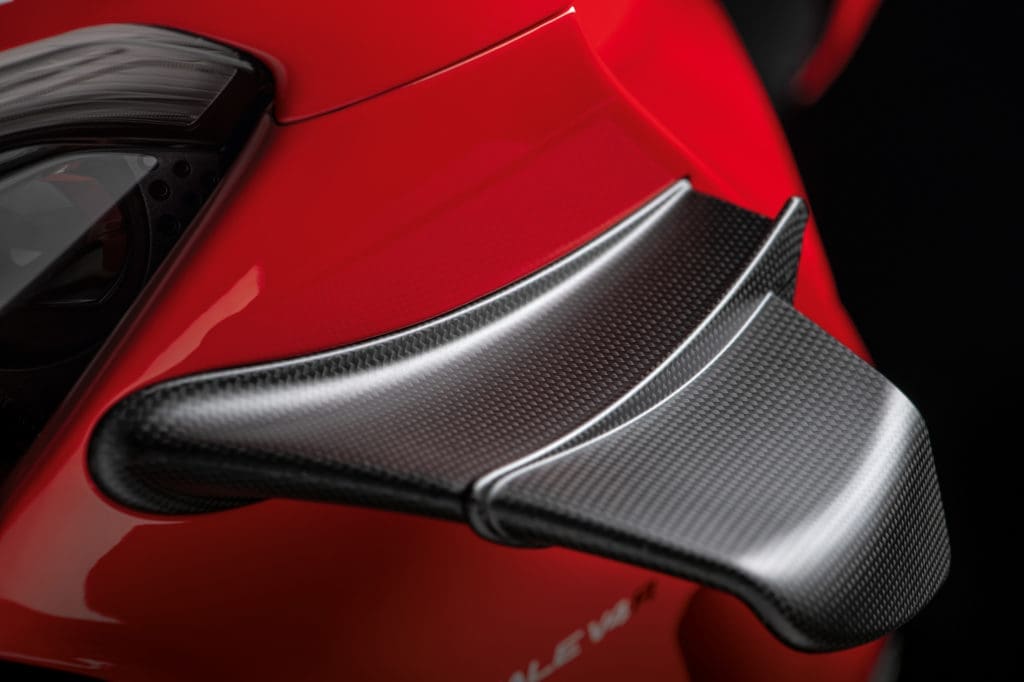 Finally – yes, it has wings. Aerodynamic carbon fibre jobbies, which are there to help reduce wheelies, improve high-speed straightline stability and give downforce for better braking. Fair enough!
More on the V4R as we get it – and much moar in the next print issue of the magazine too!
Article continues below...
Advert

Enjoy more Fast Bikes reading in the monthly magazine.
Click here
to subscribe.