We love dressing up for work here at Fast Bikes, and it always starts with a good one piece suit. Here, Boothy talks us through his bright orange get up from Held which he recently put to the test…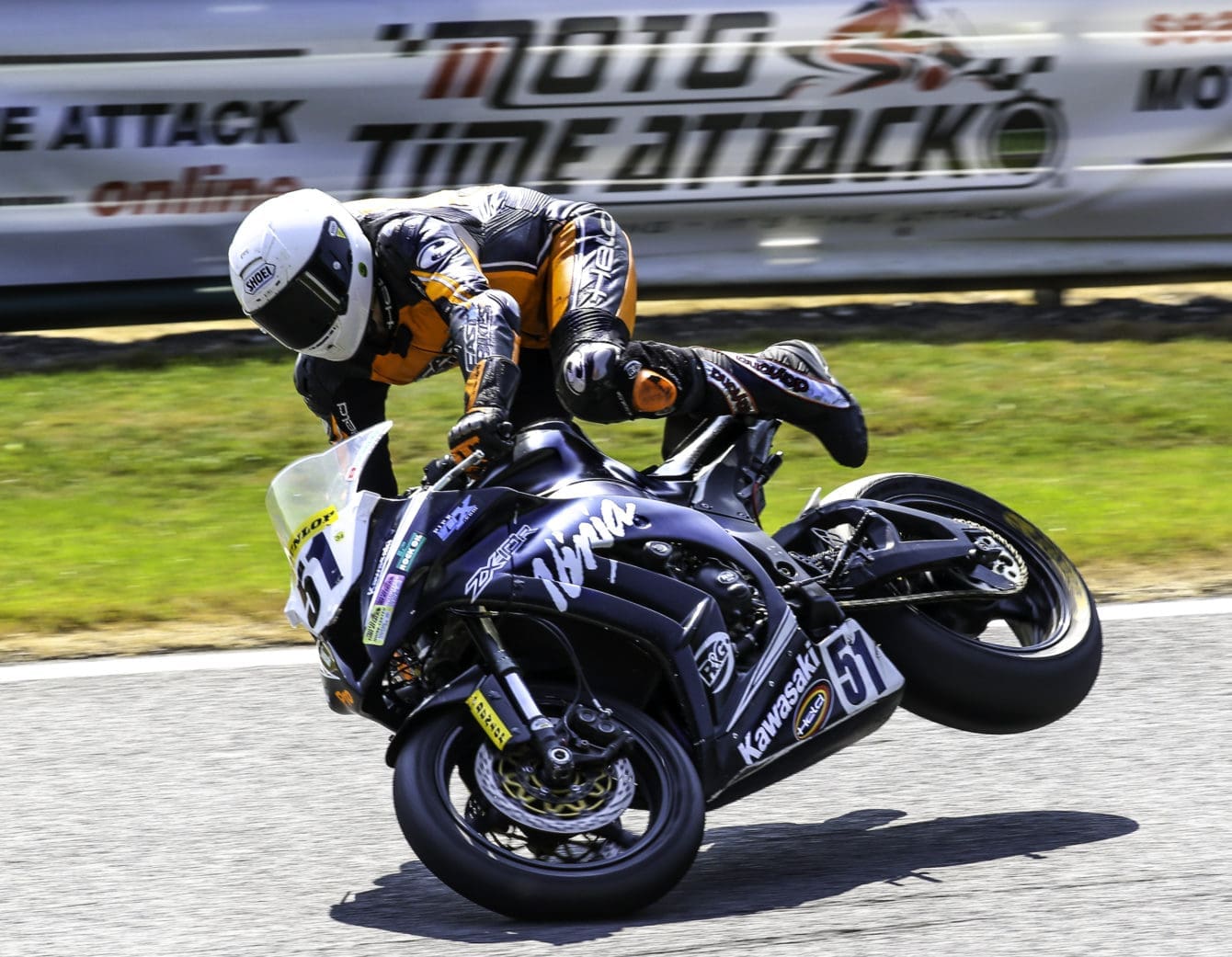 I have had a plethora of made to measure race suits in my time with some comfortable and some not so; some hard wearing, some not so; some well fitting, some not so. The Full Speed Suit, though, ticks all the right boxes for me. Never have I had a M2M suit that fit so well on the first time of asking – normal procedure is to send the suit back and have an inch taken off the cuffs or a few inches stitched into the crotch, yet no such malarkey was needed. It's been short circuit racing with me, road racing with me and done loads of road miles this year. There are titanium sliders on the shoulders, elbows and knees and everything is double stitched for safety. The hump is vented for aerodynamics and to keep you cool you can get a water bag and drinking tube fitted inside, although I didn't go for that. It isn't the cheapest set of leathers, although Held does offer a made to measure service on their less expensive options – yet for quality and specs I don't think you can beat the Full Speed Suit.
And I'm thankful I had them, as never in my life had I ever done so many miles in a set of leathers without crashing. Normal procedure for me is to use leathers up, rather than wear them out. I've crashed many a time in a Held Slade suite which is their less expensive one-piece jobby, and that always performed amicably in a crash, so once I'd finished crying about lobbing my pride and joy down the road I had a good look around the more expensive Full Speed suit, to see how that fared. And they didn't fare badly at all, really. As expected, they are pretty scuffed in the areas that made contact with the floor, but none of the kangaroo leather has worn through. Some of the decorative stuff on the arms and legs didn't make it, but I don't think any of that would compromise the integrity of the suit. The only place desperate for a repair is the stretch panel at the back of the left knee, which has torn to expose the inner lining. And I didn't get any bruises or grazes on any of my arms and legs, so all the padding and hard protection did what it was designed to do.
Held Full Speed Race Suit
Tested By: Boothy
Miles: 7,000 (ish)
Time: Year and a half
Price: from £2100
From: www.held-uk.co.uk

Enjoy more Fast Bikes reading in the monthly magazine.
Click here
to subscribe.