The latest issue of Fast Bikes is out now, and as per usual, it's an absolute bloody stonker. Here's a little taster of what we have in store this month…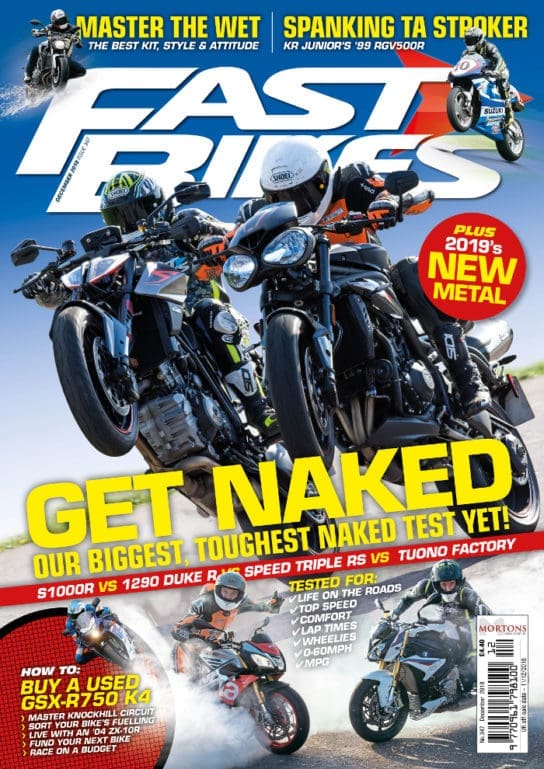 Get Naked
Who doesn't love a Supernaked?! Well we've worked our asses off to give you lot THE MOST comprehensive test on the face of this earth; it was so jam packed we've had to cut it in two halves. We're talking top speeds, 0-60s, lap times, wheelie-ability and even the bloody fuel range, while stonking in a load of real-world road mileage on the four very best Nakeds Europe has to offer. All before they take on the might of the Japanese next month…
Stroker of genius
We aren't just about the latest tech here at FB though, as Dangerous lives out his childhood dreams for a once in a lifetime experience. Ever wondered what it's like to take a two-stroke 500cc GP bike round Cadwell? Here's a clue, it was as awesome as it sounds…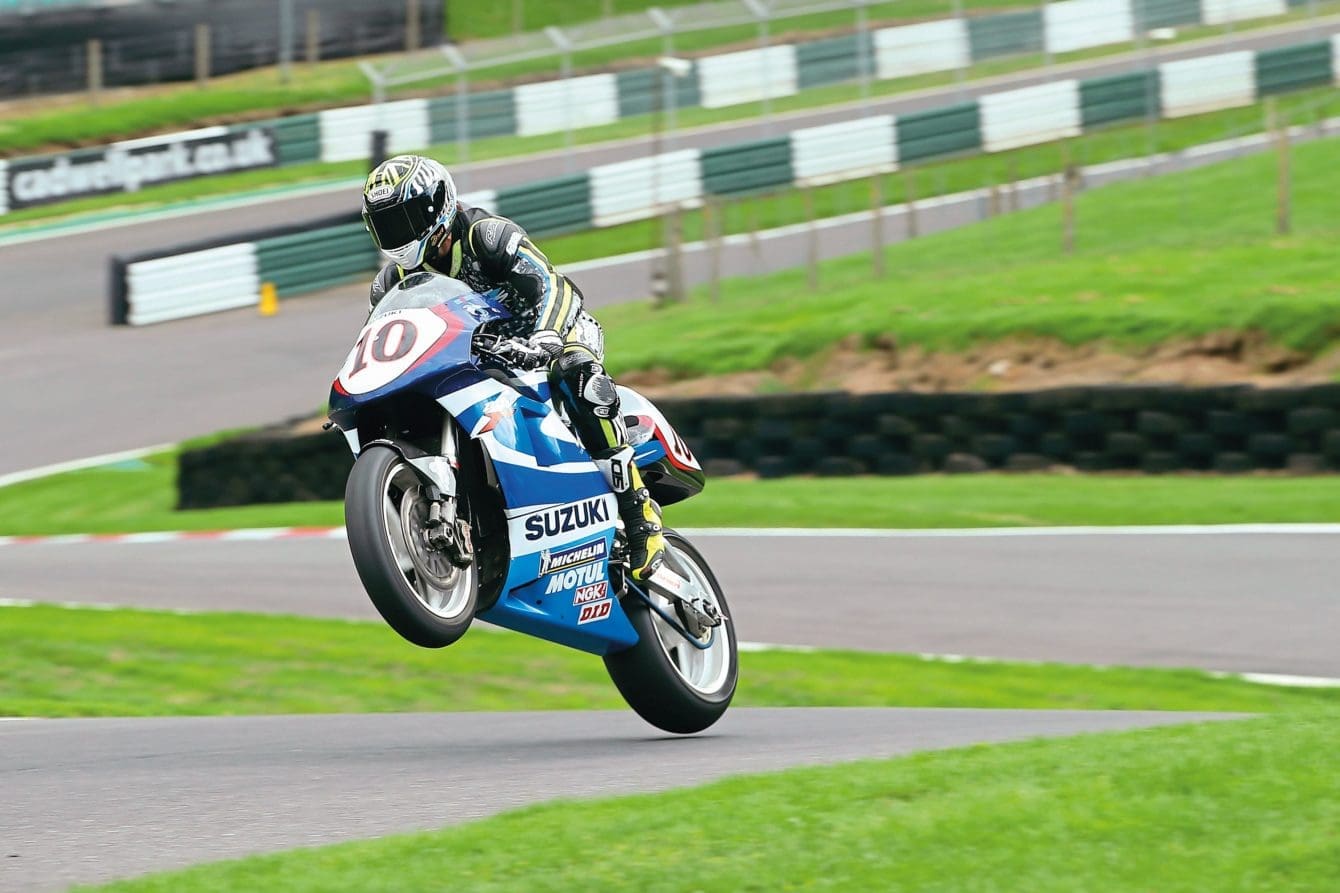 Mastering the wet
Yeah, it's that grim time of the year! Don't let rain stop play though, which is why we're trying to help you to learn how to enjoy getting wet.
Fund your fun
With so many ways to find the pennies to buy a new bike, we thought we would have a look at some of the best – what better Christmas present could you ask for?
But that's not all…
-We've got the lowdown on all the new metal for 2019 (and why it's going to be an awesome year for two wheels)
-All the new products you need in your life, and some hard-core reviews of kit taken to its limit!
-Sound advice on buying a K4/5 GSX-R750
-Building a project ZX-8R (Yep, you read that right!)
– Ever thought about starting racing? Well our very own rookie Charlie had his first taste of some nice budget CB500 racing.
+ Columnists, Termers, Tech Talk and so very much more!
Get yours at any discerning newsagent or subscribe to get yours delivered right to your very door each month. You know it makes sense!

Enjoy more Fast Bikes reading in the monthly magazine.
Click here
to subscribe.