We crashed Michelin's end of season party to eat all their frogs legs and find out what really goes on behind the scenes…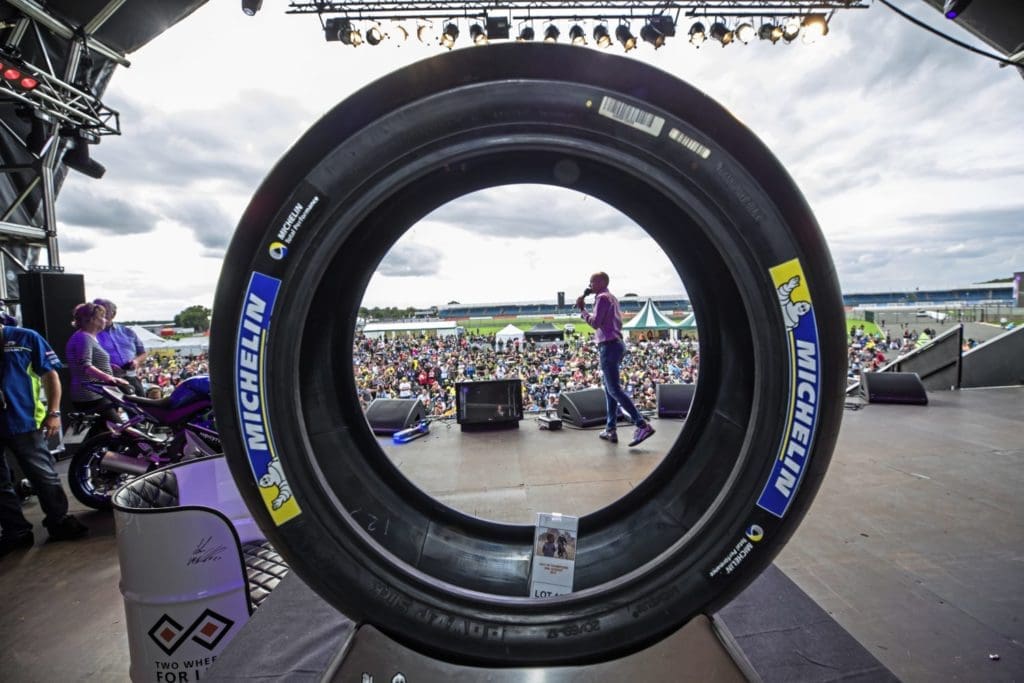 This wasn't the first time Michelin have had their party ruined; after a brutal tyre war with Bridgestone during the 2008 MotoGP Championship, the FIM (MotoGP's governing body) and Dorna (MotoGP's promoter) announced that the Japanese tyre giant would be the sole supplier of rubber to the premier class.
Fast forward 5 years and after having "achieved everything we set out to do when we entered the championship ten years ago," according to Kyota Futami, the then General Manager of Bridgestone's Global Motorsport Department, they decided enough was enough and announced they would be leaving the paddock at the close of the 2015 season. After a three week tender process, the Michelin Man came out singing and dancing and signed a three year contract to supply rubber to all the teams on the MotoGP grid.
Now, two years in to their term, we take a look at what it takes to follow the GP circus round the world, manufacture a range of tyres to suit all different circuits, bikes and riding styles and to work with the best motorcycle racers in the world.
Logistically Speaking
The world is quite a big place, and for everyone involved in MotoGP, from the riders to the timing officials, the team managers to the press reporters, to follow Rossi et al all year round you're going to do some serious traveling. Imagine having to pack your suitcase 18 times a year to travel to the next round, sometimes without even getting chance to pop home and see the wife, kids and mistress.
Well that's exactly what Michelin does, except their suitcase has to be big enough for 1,200 tyres (as well as fitting and balancing equipment) which despite being expertly stacked takes up three articulated lorries. And if that wasn't enough to worry about, joining the back of the convoy is their mobile office which acts as a base for Michelin's 25 strong team of staff (nine technicians that work with the teams in pit lane, eleven tyre fitters, two managers, a designer and a chemist, in case you were wondering).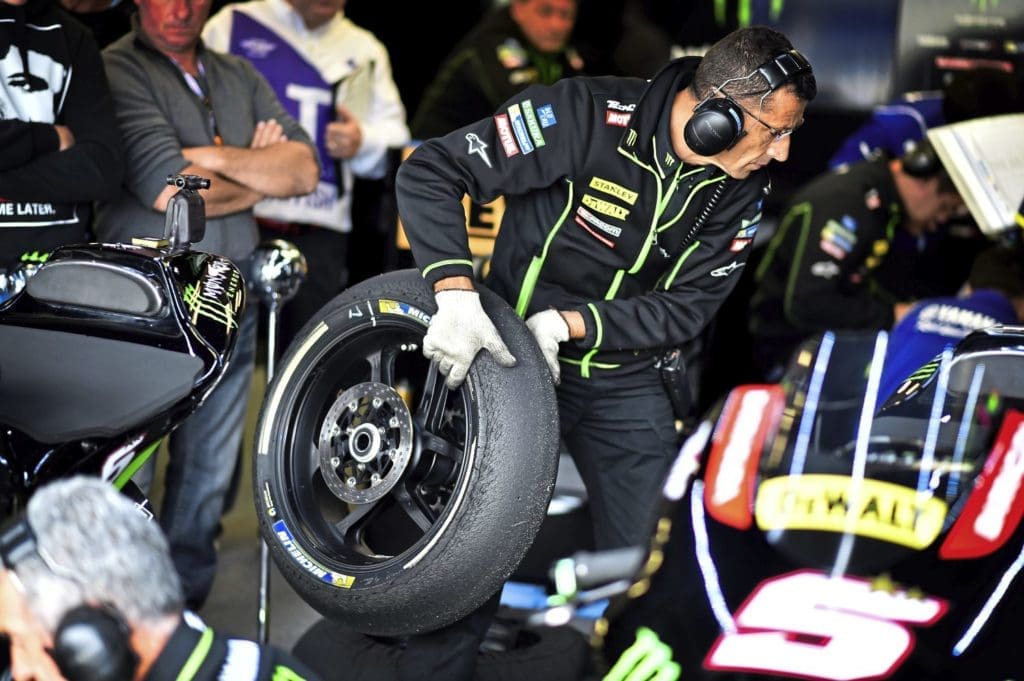 I know what you're thinking. 1,200 tyres? If Michelin were to service the Moto2 and Moto3 classes as well as the top class then perhaps 1,200 may be necessary, but seeing as Dunlop are the tyre providers for those, why so many tyres needed for a grid of 23 riders. We asked Michelin's Tim Walpole what they are playing at, bringing all these tyres, he told us that, "Michelin have to supply a choice of three front and three rear slick tyres and two front, two rear wet tyres for every event. That equates to bringing 1,200 tyres to each round. The slicks are in soft, medium and hard compounds and the wets come in extra soft, soft and medium. 1,200 seems a lot for 23 riders but we have to have enough to cover every rider wanting to use exactly the same compounds."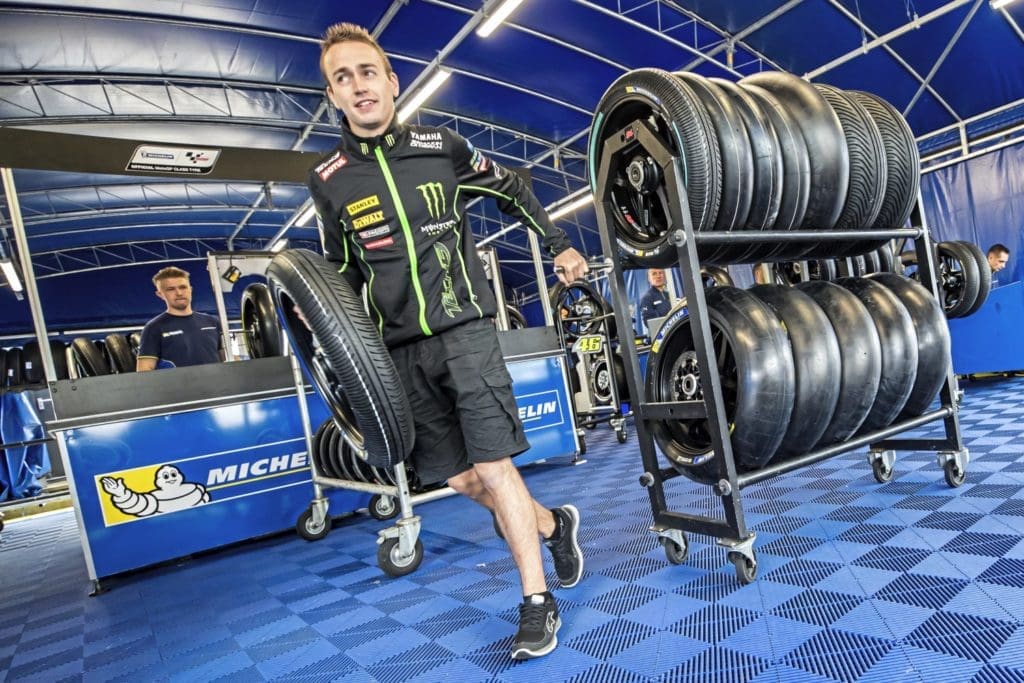 So how does it work when everyone arrives at the circuit, do the teams just come and grab tyres as and when they please? "They get their allocation at the start of the week and they will come back to us when they want something changing. They may start with one compound and then switch to something else to try. First session can sometimes be a guessing game; they need to find out what the track is like, air conditions, etc. But everyone has previous information and they work with our tyre technicians who all share data between the teams so we have a good idea what tyre will work with each bike/rider combination."
The relentless nature of an 18 round world championship means that as soon as one race is over the, the Michelin staff immediately start to prepare for the following round, "The tyres that aren't used are used at the next race if possible. We bring a new batch, but every race there will be some tyres that have been on warmers. No one takes tyres home, they remain property of Michelin at all times. Between races the bikes are fitted with travel tyres." Locked and loaded up, the Michelin convoy begins its journey to the next event which could be hundreds or thousands of miles away. Over the course of the season the trucks will cover over 20,000 miles. I wouldn't want to pay their fuel bill but I bet they get a decent rate on tyres.
---
Tyre detection system, how does it work?
Since the start of the 2017 season wireless technology has been helping Michelin, as well as the organisers and the folks at home keep track of who is using which tyres. Here's how:
Every rim Michelin fits a tyre to must have a special Tyre Air Pressure Sensor (TAPS). These each have a unique identity code. Each tyre also has a barcode which is linked to the TAPS upon fitment. The TAPS now knows which compound tyre the wheel is fitted with and transmits a signal to the bikes transponder. All the information in the bikes transponder is then relayed to timing beacons around the circuit which is immediately accessible by the organisers. The organisers then share this information with the TV companies, timing officials and the broadcasters so the viewers know straight away which tyre choice each rider has opted for. Clever stuff.
---
Rubber's Rubber, Right?
Ok, yeah rubber is rubber but there are a million and one ways to put together a motorcycle tyre and each manufacturer will go about it in their own individual way. This would go some way to explain why in 2016 when Michelin came back on the scene, some of the riders weren't convinced it was for the best. Whilst the oodles of grip from the rear tyre was gratefully accepted, a common complaint was that the front tyre displayed a great level of unpredictability compared to the Bridgestone it replaced.
This forced many of the riders to adjust their riding styles accordingly, coming to Michelin's defence Walpole said, "Bridgestone had issues all throughout their tenure. The job is difficult and there is a lot to do but we are constantly striving to go forward bit by bit. They riders are having to change their riding style, the manufactures are having to change how the bikes work and that wasn't going to happen overnight, but we are now seeing the adaptation coming into place. It's a constant evolution rather than one big revolution."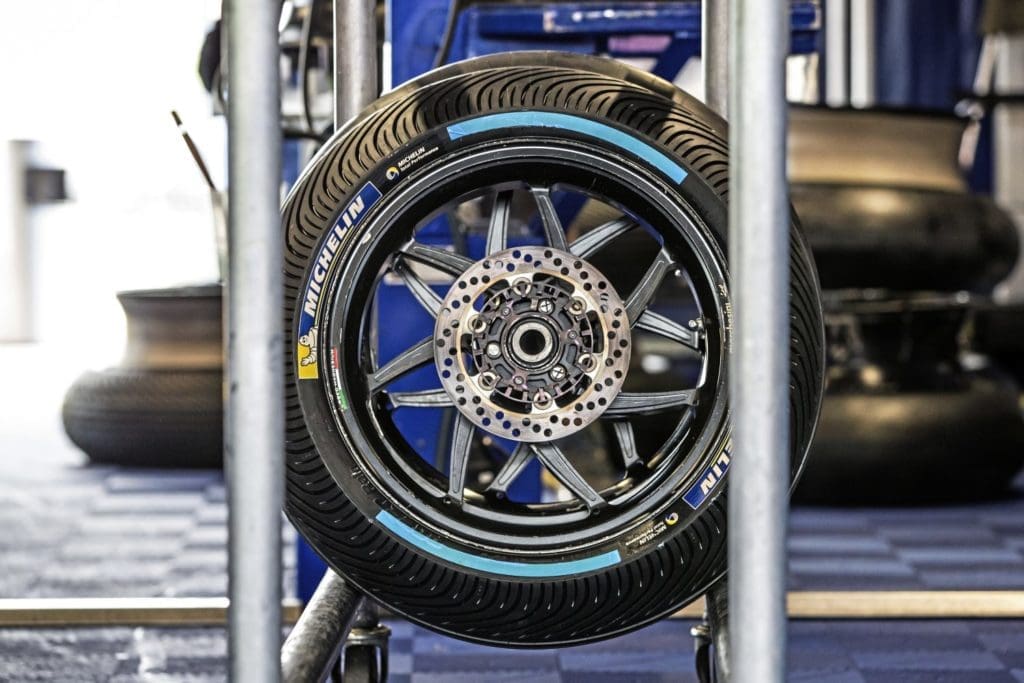 In 2016 Michelin were mandated to bring at least two options of compound, however they frequently brought as many as four to try and to mitigate their lack of track data. Whilst this sometimes produced incredible racing, it proved difficult for the riders and teams to test each tyre choice adequately prior to the race. This paved the way for the decision in 2017 to limit the choice to three and three. Walpole told us how important a choice is, "Every bike on the MotoGP grid is different and providing tyres that work with all of them is a challenge. When you have inline fours, V-fours and all different chassis configurations, the different compound choices are the key to making it work. There is always an element of choice and riders can often change their minds just ten minutes before the start of a race."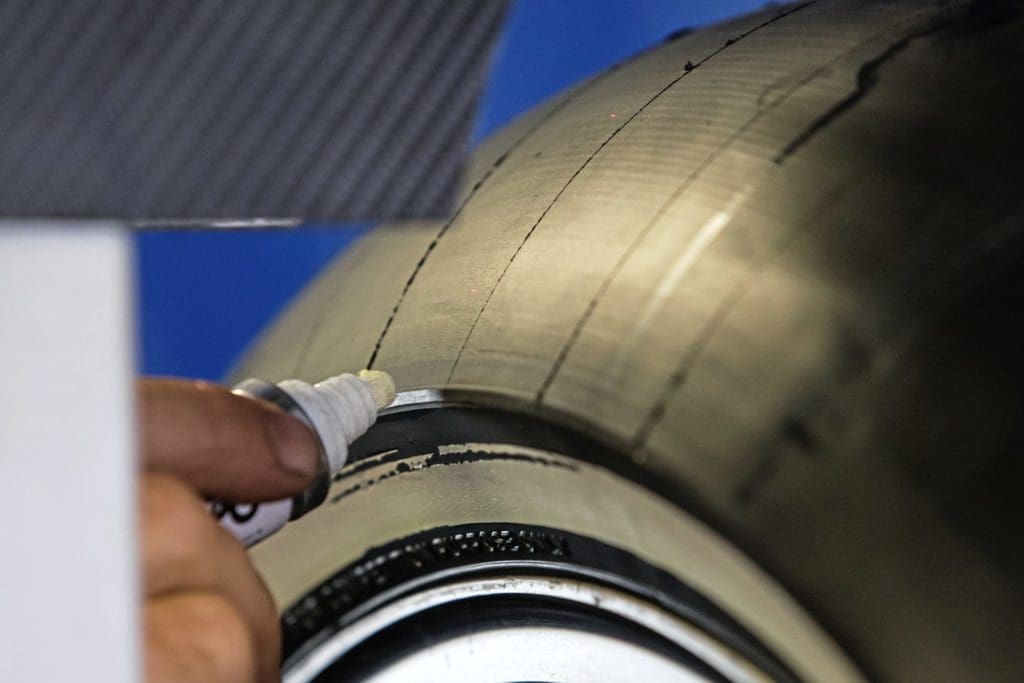 Not only do Michelin provide a choice of compounds at each race, but that choice is different for nearly every circuit. Whilst some circuits use symmetrical tyres, Michelin prefer to use asymmetric tyres at others, meaning the compound is softer on one side compared to the other, depending on the ratio of left handers to right handers. Whilst the compound of the tyres will change from circuit to circuit the construction of the carcass remains pretty much the same from one round to the next.
Also remaining constant next are the tyre pressures. These are to be set at 2.0 bar (29psi) in the front and 1.8 bar in the rear (26psi), and is actively policed by Michelin. Every rim has a tyre pressure monitor, the data on which can be accessed by Michelin at any time, Walpole told us why this is so important. "In the past teams could run the tyres at lower pressures and get loads of grip for that one glory lap. We make sure they run them at the correct pressure because, A, that's where they have been designed to operate at optimum performance and, B, it's a question of safety and that's is our priority. It's great to see records being broken and fast lap times but we will always do what we can to ensure the safety of every rider we work with."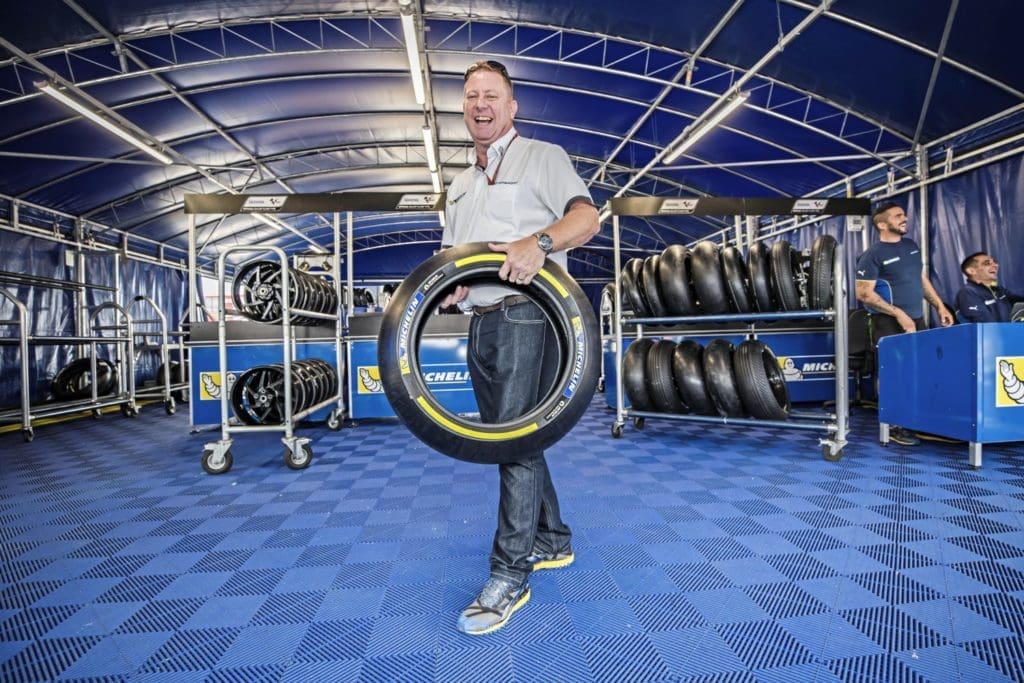 It's great to hear that Michelin are concerned with rider safety, because when you watch the likes of Marc Marquez doing 200mph on a motorbike, with neither wheel pointing in the direction he is traveling, it's quite clear that safety isn't something that any of the lads that actually sit on Moto GP bikes are too worried about.
Constant Evolution
The contract detailing Michelins involvement in Moto GP was signed some 15 months before their return to the paddock, however despite a testing program put in place that whereby Michelin were able to get to most of the tracks on the calendar, come round 1, 2016 they hadn't taken any part in a MotoGP race since 2008. Michelin's Two Wheel Motorsport Manager Piero Taramasso explained to us why this was such a big deal.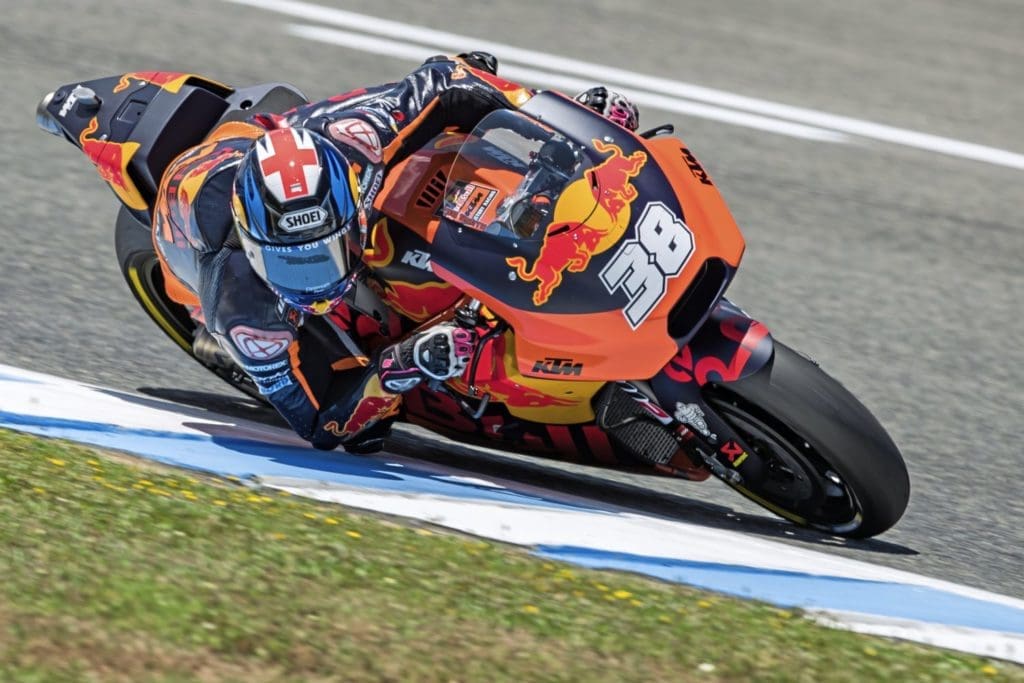 "When came back we discovered new tracks such as Argentina and Texas. We also we found new motorbikes, with more power and found very different riding styles; for example, since Marc Marquez came, the riders push the front of the bike a lot more. We soon realised that the load they put into the front tyre is a lot more compared to 2007 and 2008 when we were last here."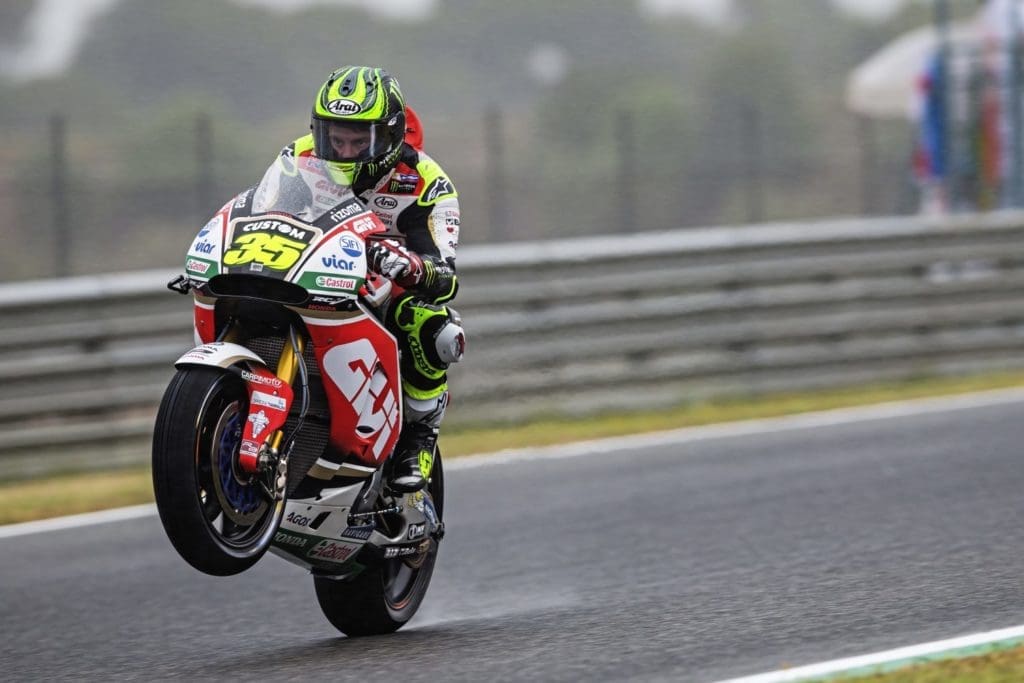 At the beginning everyone was happy with the grip and the consistency of the rear tyre, but there were complaints about the front. This meant it was really important for teams, riders and tyre technicians to work proactively to ensure that Michelin's product was capable of letting the riders get the most out of their machinery.
You would be forgiven for thinking that Michelin prefer to work only with the likes of Rossi and Marquez, both multiple world champions, to develop their product, but Taramasso insists that the entire grid contribute towards the development, "We listen to every rider. Each rider has a different style and a different motorbike so their feedback is different. For example at HRC (Repsol Honda), Pedrosa is very smooth, but on the same bike, Marquez is wildly aggressive so they experience the tyres differently.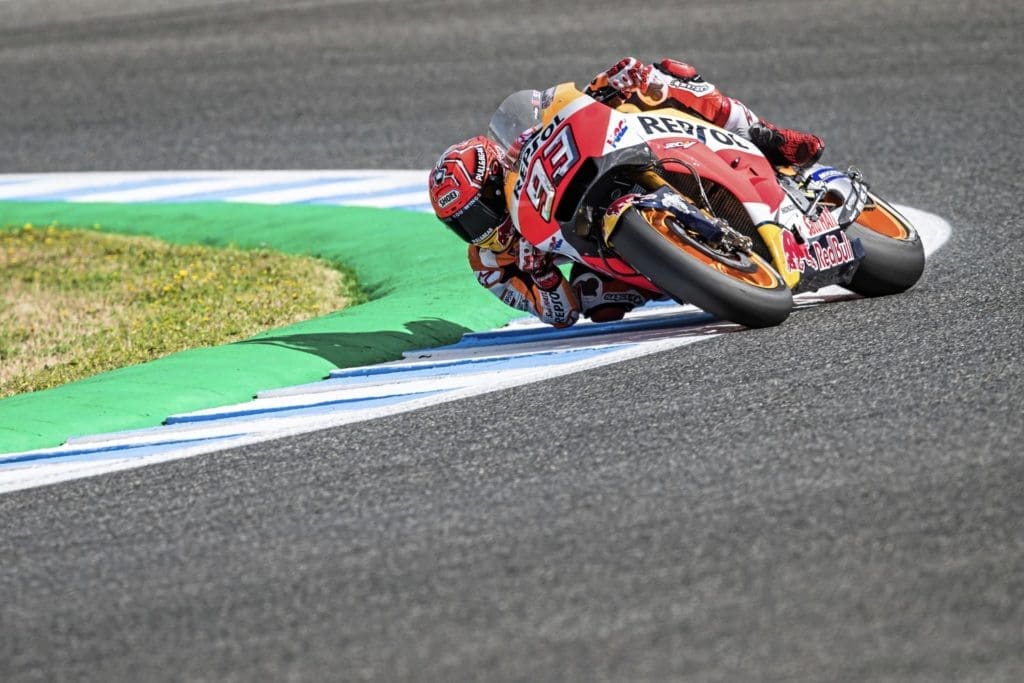 This comes across when they talk to our tyre technicians, they ask for different things even when they are using the same tyres. We get the feedback from everyone, we analyse it all and we take the decision as Michelin what to do because we know exactly what is in the tyre. Our aim is to make a tyre that can work for everybody. This our job, to give the same tyre to all the riders."
Mugello 2016 is a prime example of where this rider lead development has improved the tyres available. Riders complained about how soft the front tyre was so Michelin constructed a new carcass which the riders tested back to back with the old one. The new stiffer carcass was preferred so from Mugello onwards it was used in all the fronts. Although this was a great leap forward, Taramasso explained to us why big steps aren't always helpful, "We have made big steps since 2016 but for next year we will improve in small steps; because this is what the teams and riders ask for. They don't want to change too much, maybe a little more stability, but they don't want a big change because when you change too much you must change the chassis, the suspension and every time you have to learn the tyres again. They don't want big steps, they prefer consistency and continuity."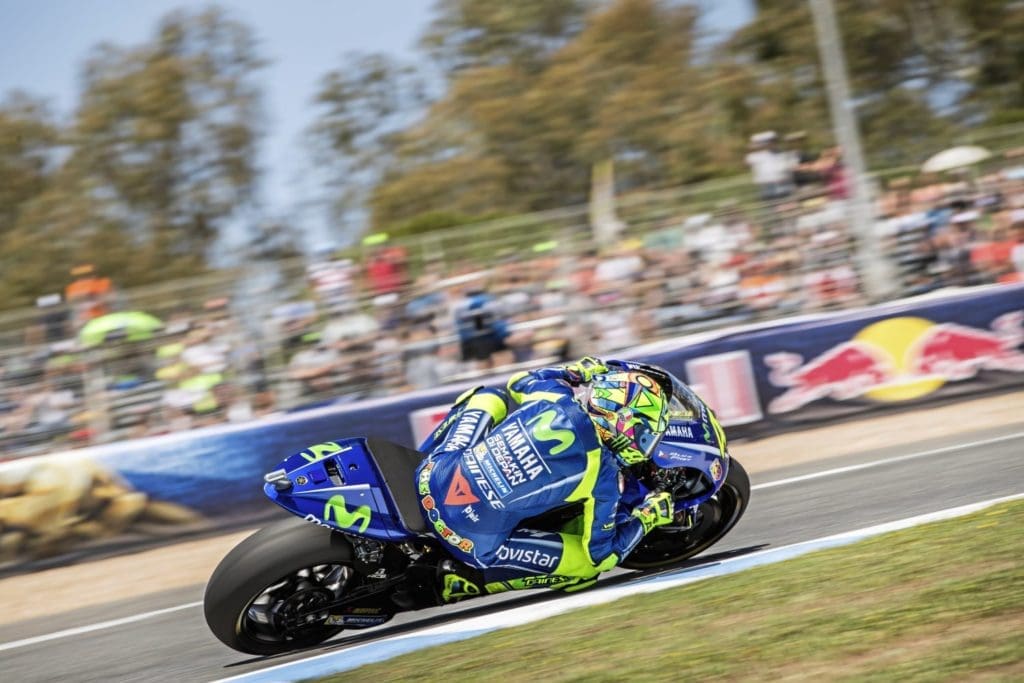 ---
Piero Taramasso tells us how long it takes for GP tyre tech to be available in the shops: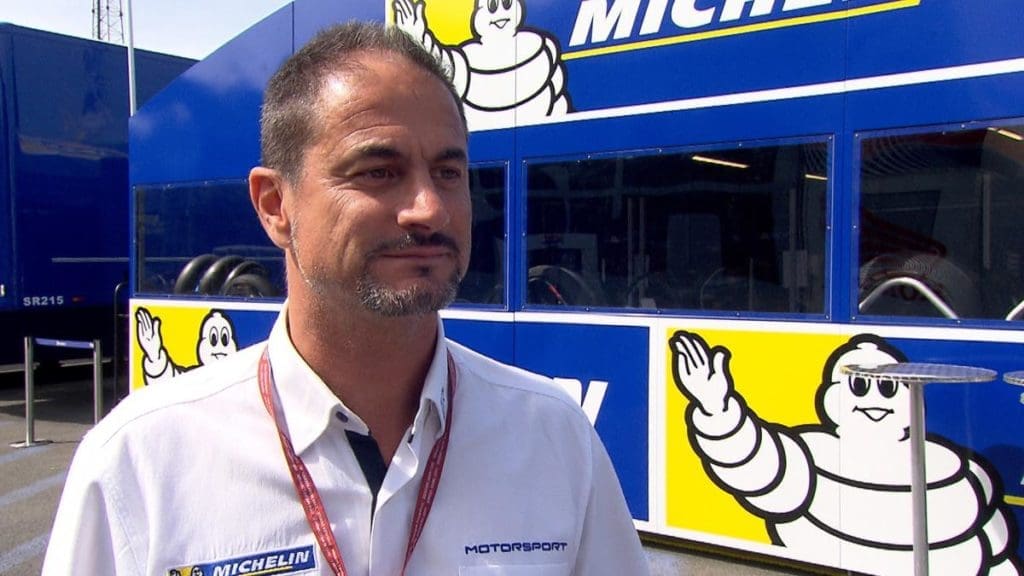 "In years gone by, the tech may take up to four years to filter down, now we are talking about a couple of years, max. This is mainly due to the fact that when we came back in 2016 we switched from 16.5 inch to 17 inch rims. This is because nearly all sports bikes these days use 17 inch rims, and although half an inch may not seem like a big jump, that extra half inch makes it very difficult to transfer the information over to a road tyre.
"So what we learn now at Moto GP with a 17 inch race tyre we can easily transfer to the 17 inch road tyre. For Michelin, the MotoGP project is a purely commercial enterprise, so it's important we use what we learn on the race track to offer our customers the best possible product."
---
The future's Yellow and Blue
So in two years Michelin have gone from having a decent rear tyre and a questionable front tyre, to having a full package that all the teams and riders are happy with, through a constant evolution and development lead by the riders, teams and tyre technicians and backed up by the Michelin factory in Clermont-Ferrand, France.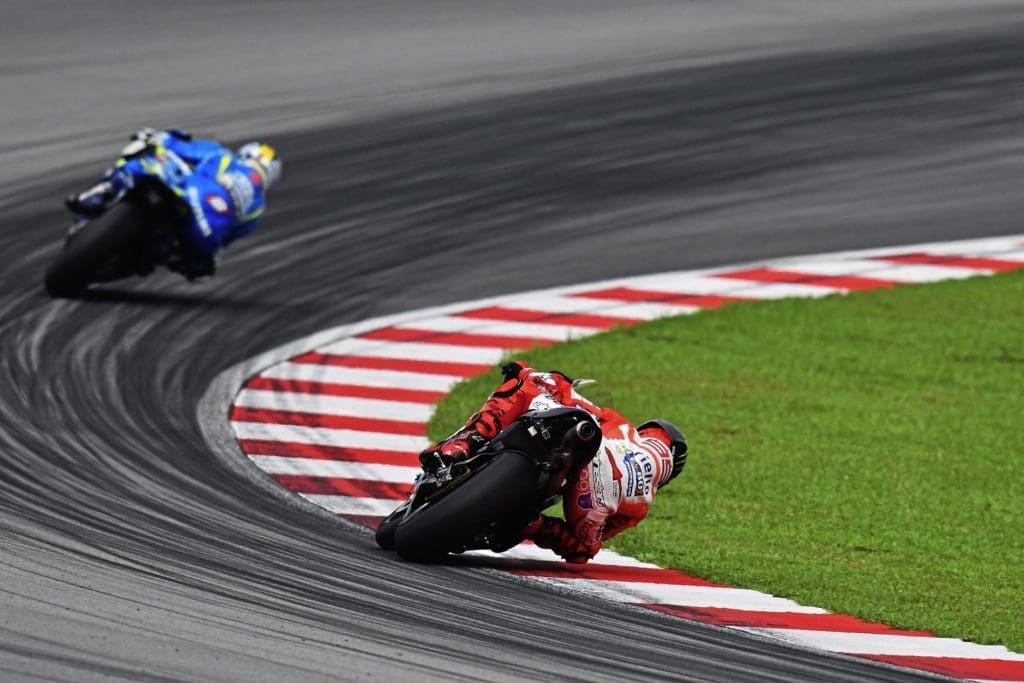 It's been a tough job but Michelins hard work has been rewarded by Dorna in the shape of a contract extension which will see them remain as sole tyre suppliers up until the end of the 2023 season. This was fittingly announced at the 2017 Michelin Australian Motorcycle Grand Prix at Philip Island, Victoria where Carmelo Ezpeleta (CEO of Dorna Sports) said, "MotoGP has continued to grow, excite and thrill fans since Michelin came on board as sole tyre supplier in 2016, and we are proud that our partnership will once again form the foundations of a further five years of stunning racing. This is fantastic news for the Championship, teams and riders as we look to the future."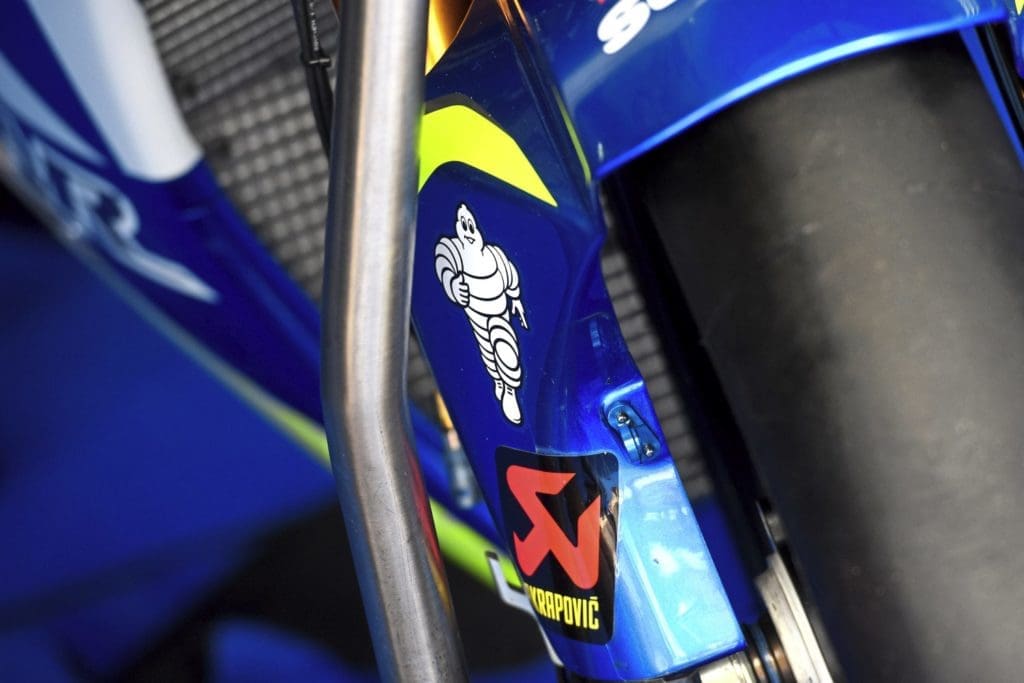 Pascal Couasnon, Director of Michelin Motorsport had this to say regarding the deal, "We are naturally delighted to have earned the confidence of Carmelo Ezpeleta and his team. Michelin intends to use its continuing association with Dorna Sports to continue developing ever-safer and more competitive racing tyres, as well as innovations that will go on to benefit our road tyres." The continuation of a single tyre manufacturer can only be a positive thing for the road bike tyre market; the more development Michelin put into GP tyres, the more technology will trickle down to production sports tyres. Today's grand prix tyres are tomorrow's road tyres, and that is an exciting prospect for all of us.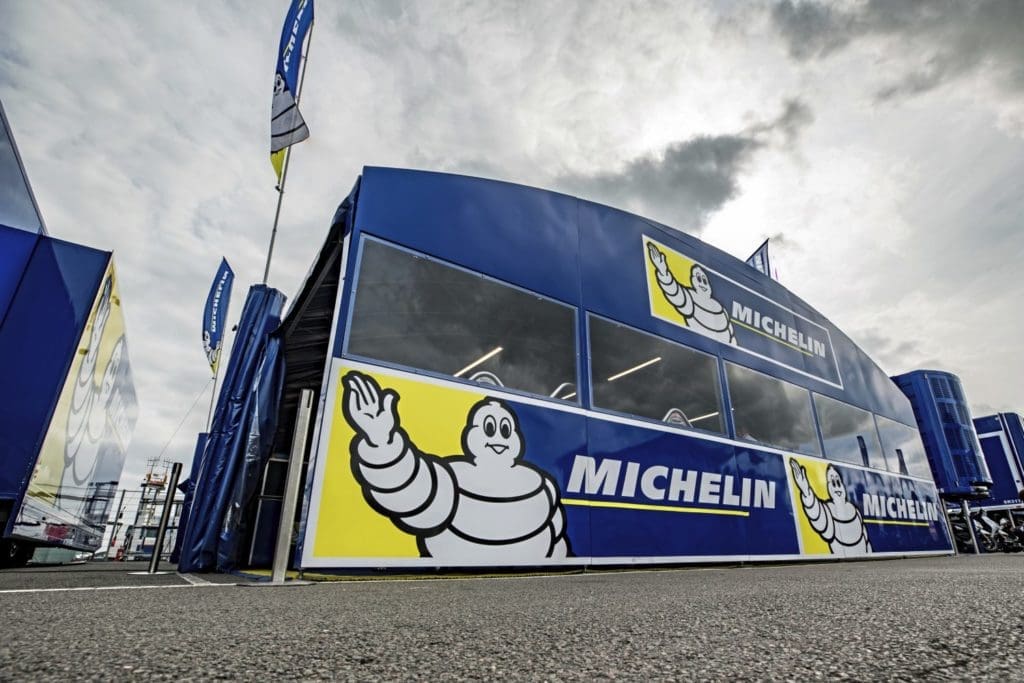 Want more Fast Bikes? Subscribe from just £10
URL: https://www.classicmagazines.co.uk/fb130

Enjoy more Fast Bikes reading in the monthly magazine.
Click here
to subscribe.